Dieses Event ist beendet.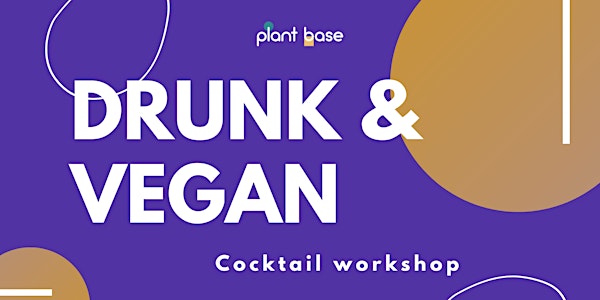 Drunk&Vegan - Cocktails Workshop
Learn to prepare 4 different delicious cocktails and all about veganism in the spirit industry.
Zeit und Ort
Veranstaltungsort
Plant Base Prenzlauer Allee 208 10405 Berlin Germany
Karte und Wegbeschreibung
Rückerstattungsrichtlinie
Keine Rückerstattungen
Zu diesem Event
While knowing a lot about the vegan food you can get around the city, you probably know way less about the vegan drinks, cocktails and alcohol…If that sounds about right - this workshop is exactly for you.
We'll bring veganism back to Berlin reality - as it's not always abstinence and salads :) We'll go through main spirit categories (+wine and beer) and explain why they might not be vegan. We'll share which brands in each category surely are so that you can always make an informed decision. But most importantly, we'll teach you how to veganize some of the non-vegan classics, cause who says vegans have to miss out on anything? Not only will you go home knowing your way around the vegan cocktails and spirits, having tasted some but also able to make them yourself. This will surely level up your hosting skills for your future house parties:)
You'll learn: theory | 2 classics veganized | 2 other delicious cocktails
*The workshop is in English*
*** Please purchase carefully as there are no cancellations or refunds. The tickets are non transferable to other events. Can't join afterall? Try selling your ticket or give it to a friend! ***