About this Event
Start dreaming with open eyes and surprise yourself in Stuttgart.
Explore your imagination, play with it, and learn to access it to thrive in the new world into which the pandemic has catapulted us.
Does active dreaming tell you something? Is it possible that our dreams can help us shape and live a more creative, playful, and healthy life?
During this adventurous event we will embark on exciting lucid journeys, explore synchronicity and glance into the future.
A glimpse into the event programming:
19:00
Immerse
19:20
Dream
21:15
Assimilate
21:40
Closing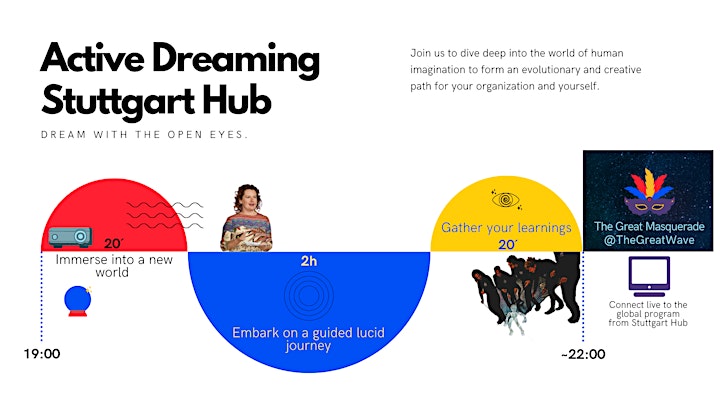 As we are all dreamers, we may as well choose to be "active dreamers," and act upon our dreams in business and in our lives.
We are super excited to meet you soon!
_________________________________________________________
Important: As event organizer, during Corona times, we are obliged to collect the data of every event participant and store it on our side for four weeks. This is necessary for ensuring that the contact tracking will be possible, if it will be required. Following information is needed from you: First name, last name, date of your visit and your mobile number and address. Your data will be safe and stay confidential with us and be deleted on November 14th.
________________________________________________________
Your host,
Alina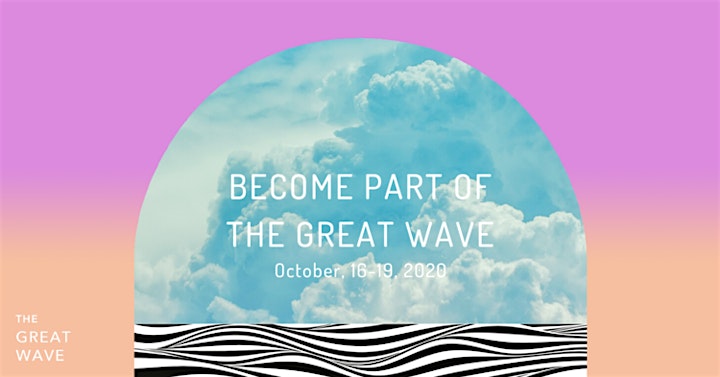 The Stuttgart hub is part of The Great Wave, the first-of-its-kind virtual and in-person festival that will connect thousands of people around the world from October 16-19, 2020 to explore how we can reinvent business, our organizations, and ourselves.
To reserve your spot, please get your The Great Wave pass. Once you hold a pass, you receive a password to sign up on this Eventbrite page for the hub. Due to limitations on crowd size, registration and admittance for hub events are first-come, first-served.
Virtual and in-person, global and local, indoors and outdoors, in cities and nature, alone and together, The Great Wave is an extraordinary festival for extraordinary times. View the global program here.
The Great Wave is a creation of the House of Beautiful Business, a global think tank and community to make humans more human and business more beautiful.
Any questions? Please email us at collaborate@thebusinessromanticsociety.com