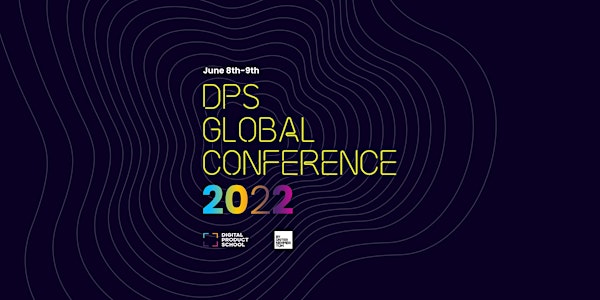 DPS Global Conference 2022
DPS GLOBAL CONFERENCE 2022
About this event
The conference is organised by Digital Product School and their alumni. It is open to everyone!
Join us to connect with world's largest community of digital product makers! Where we bring people of different educational, professional backgrounds, gender, ages and cultures together to share individual challenges and support one another.
Who are we?
The DPS Alumni are a fantastic mixture of international product managers, UX designers, software engineers, data scientists, innovators, strategists, researchers, and other interesting fields.They come with different cultural and educational backgrounds and are spread all over the world but all of them have one common goal that is to build human-centric digital products.
Highlights Talks
- Digital design for climate action, Talk by Sebastian Gier, Co Founder of Foot Print and Host of Designdrives
- How can you be part of creating a New Work Order, Talk by Dirk Henke, General Manager Malt DACH
- Challenges & Highlights of a Product Manager, Talk by Friederike Moller, Senior Product Manager Zalando SE
- Entrepreneurial design, Talk by Leonard Rinser, Co-Founder GLAICE
*For more details visit us on our website: conference.dpsglobal.io