About this Event
How can discourse, dialogue, and democratic spaces, built with care for each other and concern for our earth, contribute to more meaningful places of doing work and advancing a more beautiful and harmonious society? What can Ancient Greek culture teach us about beauty, ecology, and well-being, especially amidst a backdrop of extreme threats, including pandemic, the siren call of demagogues, climate disruption, and extreme inequality?
In spirit of the concept of the Greek symposium, ΤΟ ΣΥΜΠΟΣΙΟΝ, we are curating an evening of dinner and conversation informed by millennia-old principles merged with future-facing perspectives on the possibility of more beautiful, interdependent ways of fulfilling our purposes, no matter what line of work we are in.
Bringing together mind, body, and soul in an evening of breaking bread, we will elevate ideas generated from Ancient Greece together with our diverse range of cultures and backgrounds on how to be, work, and live more beautifully in the world today in order that we may secure a more thriving future for all of us, future generations, and our living earth.
How may we better promote imagination, expand our cultural awareness, and build communities of mutual aid and care with a "triple bottom line" mentality of belonging over a winners-take-all growth?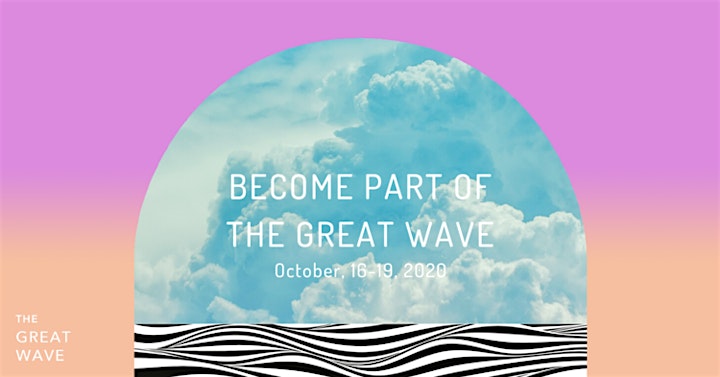 The Athens hub is part of The Great Wave, the first-of-its-kind virtual and in-person festival that will connect thousands of people around the world from October 16-19, 2020 to explore how we can reinvent business, our organizations, and ourselves.
To reserve your spot, please get your The Great Wave pass. Once you hold a pass, you receive a password to sign up on this Eventbrite page for the hub. Due to limitations on crowd size, the event is open to everyone around the world through our virtual zoom portal which will open a window to our live event broadcast from the COCO-MAT Athens BC Hotel rooftop on the footsteps of the Acropolis!
Virtual and in-person, global and local, indoors and outdoors, in cities and nature, alone and together, The Great Wave is an extraordinary festival for extraordinary times. View the global program here.
The Great Wave is a creation of the House of Beautiful Business, a global think tank and community to make humans more human and business more beautiful.
Any questions? Please email us at collaborate@thebusinessromanticsociety.com