Join the American Club for a digital Wine Tasting experience with Torge Thies of Die Weingaleristen
About this event
***Note that a separate, direct registration as described below is required to purchase and order the wine tasting package***
Last year, Torge Thies of Die Weingaleristen introduced us to a virtual wine tasting experience, and now we will build on that for another evening of excellent wine and knowledge. Whether you joined us for the first tasting or not, we are all in for a treat.
Torge will join us with Michael Schmelzer, enologist of the estate Monte Bernardi, to guide us through the tasting of three excellent wines, all grown sustainably. Michael will give insights into making wines biodynamically and share his experience in running the Monte Bernardi estate in Italy. We are looking forward to tasting some fascinating wines and sharing an enjoyable evening with members and friends of the American Club.
Wines: Chianti Classico (Monte Bernardi), Rosé (Monte Bernardi), Grüner Veltiner (Leo Uibel, Austria)
Date: Friday, February 19, 2021 at 7:00p.m. (open end)
Place: Zoom
Price: 59.75€ including shipping (53.20€ if you pick up the package yourself)
Please register with Torge directly to receive your package. To do so, send an email to info@die-weingaleristen.de to order the American Club tasting package, or stop by his store in Hamburg Neustadt to pick it up directly. Make sure you provide your email address when picking up the package in store so that we can send the links to you directly. If you have any questions, please reach out to Torge or Annalee McWilliams (annalee.mcwilliams@americanclub.de)
If you'd like to have your package shipped, please place your order by February 13 at the latest. Pickup is possible until the day before the tasting (to allow the wines to chill properly prior to the event) and of course as long a supplies last. Before the event, we will share some food tips (cheese, ideal dinner pairings) for you to prepare before the tasting, as well as chilling and opening instructions for the wines.
With three bottles of wine, you are welcome to join on your own or with family or a friend. We are looking forward to getting together with you.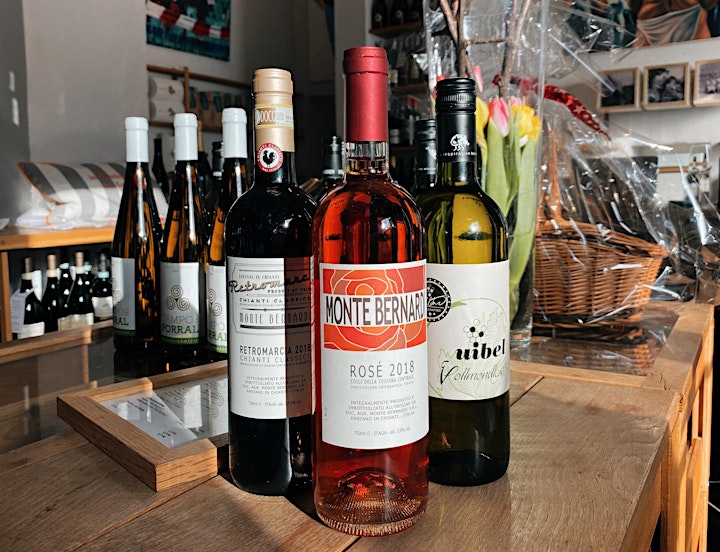 Organizer of Digital Wine Tasting and Happy Hour
The Club seeks to enhance the professional and social relations between American nationals, companies, organizations, and residents of Hamburg and Northern Germany. In pursuit of this, the Club's activities are focused on the promotion of social, commercial, cultural and educational ties and the enhancement of the American-German friendship. Furthermore, the Club serves as a forum for intellectual exchange among Americans, Germans, and foreign residents in greater Hamburg.