Eventinformationen
Veranstaltungsort
Spreepalais
Anna-Louisa-Karsch-Straße 2
10178 Berlin
Germany
Beschreibung
We kindly invite you to the Digital Health Brunch and the finale of the Hacking Female Health Hackathon powered by Hacking Health, Fraunhofer Venture and Berlin Institute of Health on
Sunday 4th of November, doors opening at 12:00
We have gathered healthcare professionals, scientists, patients, entrepreneurs, developers, engineers, and designers to team up and solve five specific challenges in female health through the application of digital health and Fraunhofer technology.
Such intensive cross-disciplinary collaborations are imperative in combining current digital technologies and fostering healthcare innovation.
After three days of solid hacking, the doors will be opened to the public for a symposium including 2 keynotes and a panel discussion on digital health innovations and female heath in particular.
Following the symposium the teams will showcase their inventions they developed throughout the weekend as they deliver their final pitches to the jury.
After the jury has decided on the winning team for each challenge, we ask you to join us in congratulating the victors in an awards ceremony.
---
TIMELINE:
12:00 Doors Open
12:45 Welcome Digital Health Brunch and Keynote
13:10 Panel Discussion
14:40 Keynote
15:00 Public Pitching of Results
17:30 Canapé & Drinks
18:00 Announcement of winners with award ceremony
---
KEYNOTE SPEAKER: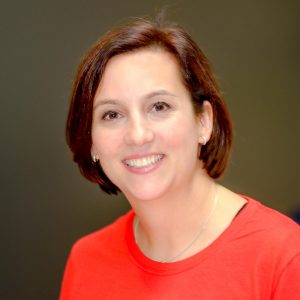 Isabelle Vezina
Executive Director, Hacking Health Global
Isabelle Vézina is the Executive Director of Hacking Health. As a creative and strategic thinker with broad understanding of the dynamics of the healthcare market and its key stakeholders, she drives the growth of the not-for-profit global organization with relentless energy to challenge status quo, develop new partnerships and continuously improve performance. Isabelle is passionate about the intersection between health, technologies and ecosystems of innovation. She is an MBA graduate from HEC Montreal and an accomplished leader with over 20 years of commercialization experience in the pharmaceutical & health industries within companies such as Novartis, Pharmascience and LASIK MD.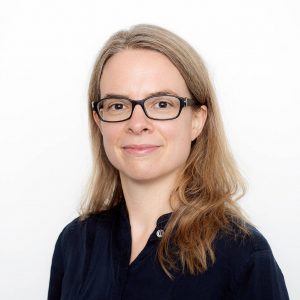 Prof. Dr. Sabine Oertelt-Prigione
Medical Doctor, Strategic Chair for Gender in Primary and Transmural Care, Radboud University
Sabine Oertelt-Prigione is the "Strategic Chair for Gender in Primary and Transmural Care" at Radboud University Medical Center in Nijmegen, the Netherlands. She is a specialized in internal medicine, public health and gender medicine and also trained as an organizational consultant. After experiences in basic and clinical research, her current focus is on the development of innovative design-based methods for gender-sensitive healthcare and on the systemic implementation of sex and gender aspects in medicine.
Sabine was a Senior Researcher at Charité Universitätsmedizin Berlin Institute of Legal Medicine and Forensic Sciences.

---
PANEL DISCUSSION:
Maria Karsten - Gynäkologin / Head of Research @Charité
Christian Becker - MD / Venture Architect @ BCG DV
Federica Righi - Innovation Manager/Researcher @ EIT WE Health
Knut Schnell - Ärztlicher Direktor und Chefarzt / Privatdozent @ Universitätsklinikum Göttingen
Maike Henningsen - Gynäkologin & Faculty Lecturer digital health/Future Medicine@ Universitätsklinikum Hamburg Eppendorf
Ralph Richter - Head of Big Data & IOT Practice @ SAP
Anette Ströh - Design Lead Healthcare @ Designit
Johannes Schröder - CTO @ ADA Health
Dr. Julia Bauer - Hightech Venture Development @ Fraunhofer Venture
Tim Huse - Head of Life Science Incubator and Digital Health Accelerator @ Berlin Institut of Health (BIH)

With this ticket, admission is free!
For any queries or application as a participant please visit our website www.hackingfemalehealth.de.
Datum und Uhrzeit
Veranstaltungsort
Spreepalais
Anna-Louisa-Karsch-Straße 2
10178 Berlin
Germany