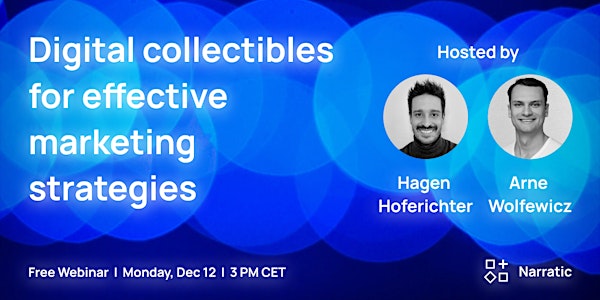 Digital collectibles for effective marketing strategies
NFTs have been the talk of town but few people know how to use them effectively. We want to change that.
About this event
In this seminar, we will discuss proven use cases and practical applications for digital collectibles. This seminar is for marketing executives that want to understand how to get actionable results from adding this technology to their strategy.
Agenda:
NFTs: From speculation to sustainable customer relationships (5 min)
Case study: Starbucks (5 min)
Building engagement journeys with digital collectibles (10 min)
Q&A
We are looking forward to welcoming you!