Description
Dear Sir or Madam,
You are cordially invited to the International The Mold Forum at Makino, Kirchheim u. Teck, Germany on January 22 - 23, 2019.
Experience the trendsetting innovations by Makino and learn about the EDM and milling solutions for and mold. The Forum wants feature presentations and a panel discussion with industry experts. The Forum wants to be covered by practical demonstrations of our machines dedicated to the and mold applications.
We are looking forward to meeting you in Kirchheim!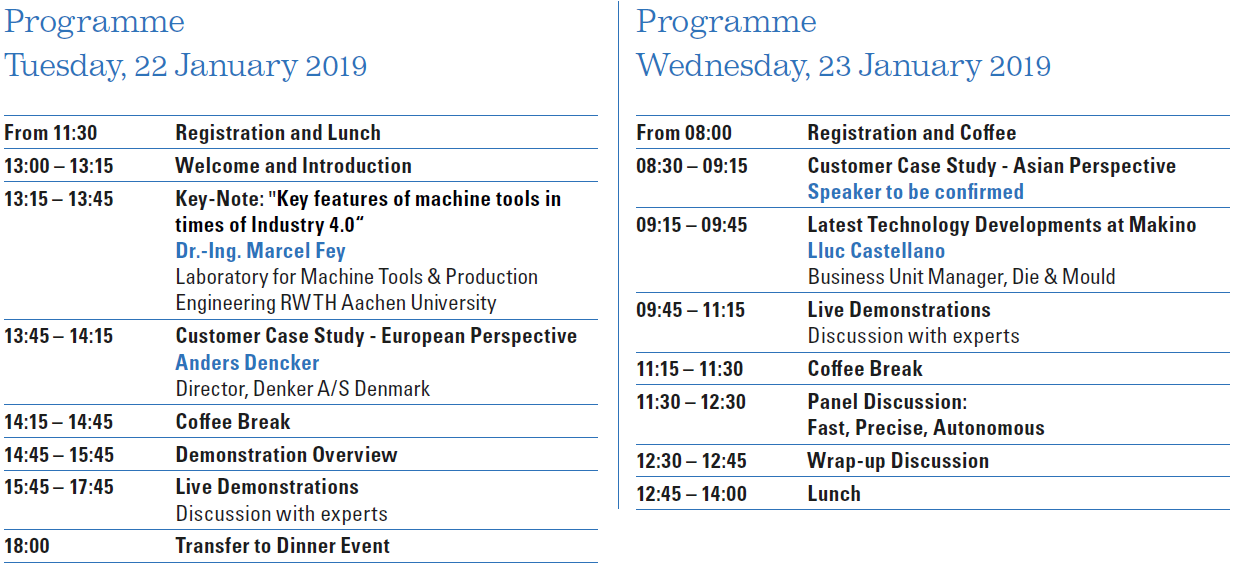 Impressions from the previous International Die & Mould Forum
For more details please contact:
Sabine Sergel: s.sergel@makino.eu
Phone: +49 (40) 29809 160