Eventinformationen
Veranstaltungsort
Konrad-Adenauer-Stiftung Bildungsforum Berlin
Tiergartenstraße 35
10785 Berlin
Germany
Rückerstattungsrichtlinien
Rückerstattungsrichtlinien
Beschreibung
Disrupt diabetes management for better living with diabetes
For the #DiaTechTalk event in Berlin, we invite a small group of technology savvy people interested in tackling diabetes challenges. We will discuss how we can make a significant change to improve living with diabetes and eventually disrupt diabetes management. We will have 2 solutions presented that will in this category. Each participant will have the opportunity to present their area of research (please - no startup pitches, we want to learn not sell).
By invitation only
You are one of the participants we are interested to join the meeting! In case you want to come, please register for the event and send us (DiaTechTalk@pg40.com) your profile and a short paragraph (no more than 10 lines) about why you think you would fit into the group.
You think we should invite some you know

You know someone who has something interesting to share about their research on diabetes management? Forward this event and send us an email address of the person your recommend so we can send an invitation. Please use mailto:DiaTechTalk@pg40.com
Preliminary Event Agenda
Wednesday 15.11.2017 Conference
8:30 Event Check-In
9:00 Introduction and participant welcome; Speaker: Anne-Cecile Graber, France
9:15 Diabetes Challenges and how technology can make a difference; Speaker: Dipl.Ing. Thomas Wuttke, Germany
9:30 Participant presentations on their topic on diabetes research
10:30 Break
11:00 Panel discussion "Diabetes in politics, government"
12:00 Lunch
13:00 Mathematical challenges to model glucose management: Speaker: Dr. Markus Oehme, Germany
13:15 Discussion on Artificial Pancreas and how AI can automate diabetes management
13:45 CGM smartphone and fitness integration: Speaker:TBD, Toshiba
15:30 wrap-up, lessons learned
16:00 End
---
FAQ
s
Is this an event for Startups?
Yes. We would love to see interesting startup ideas. However, this is not a pitch session. We do not care much about your billion-dollar business plan and don't expect investors to show up.
Who should attend?
Curious folks interested in diabetes and technology, people with wild ideas, MDs, researcher, developer, T1Ds, T2Ds, visionaries. You should come if you want to disrupt diabetes management. We will discuss what is possible in the near future while completely thinking out of the box. We will even discuss the Impossible if its worth the thought. In contrast most conferences on diabetes are industry sponsored marketing events with product placements targeted on medical doctors, nurses and patients. Our event is 100% independent.
How to prepare, what to bring to the event?

Prepare and bring your abstract. We are all curious to learn how you will change the world. You probably get 3 minutes to present and 5 minutes for questions. Free speech, no slides. Sample abstract
Dress code?
Casual would be ok. Sneakers or flipflops for startups, shirt and slacks for corporate participants
Where is my donation going and how are donations managed?
Donations are spent on diabetes research. An international certified auditor (Mazars Germany) will manage donations and project related spending.
---
Discussion topics

CGM smartphone and fitness integration
Glucose monitoring apps on smartphone and smartwatches
What do people with diabetes really need? Why are less than 1% diabetes related apps FDA certified?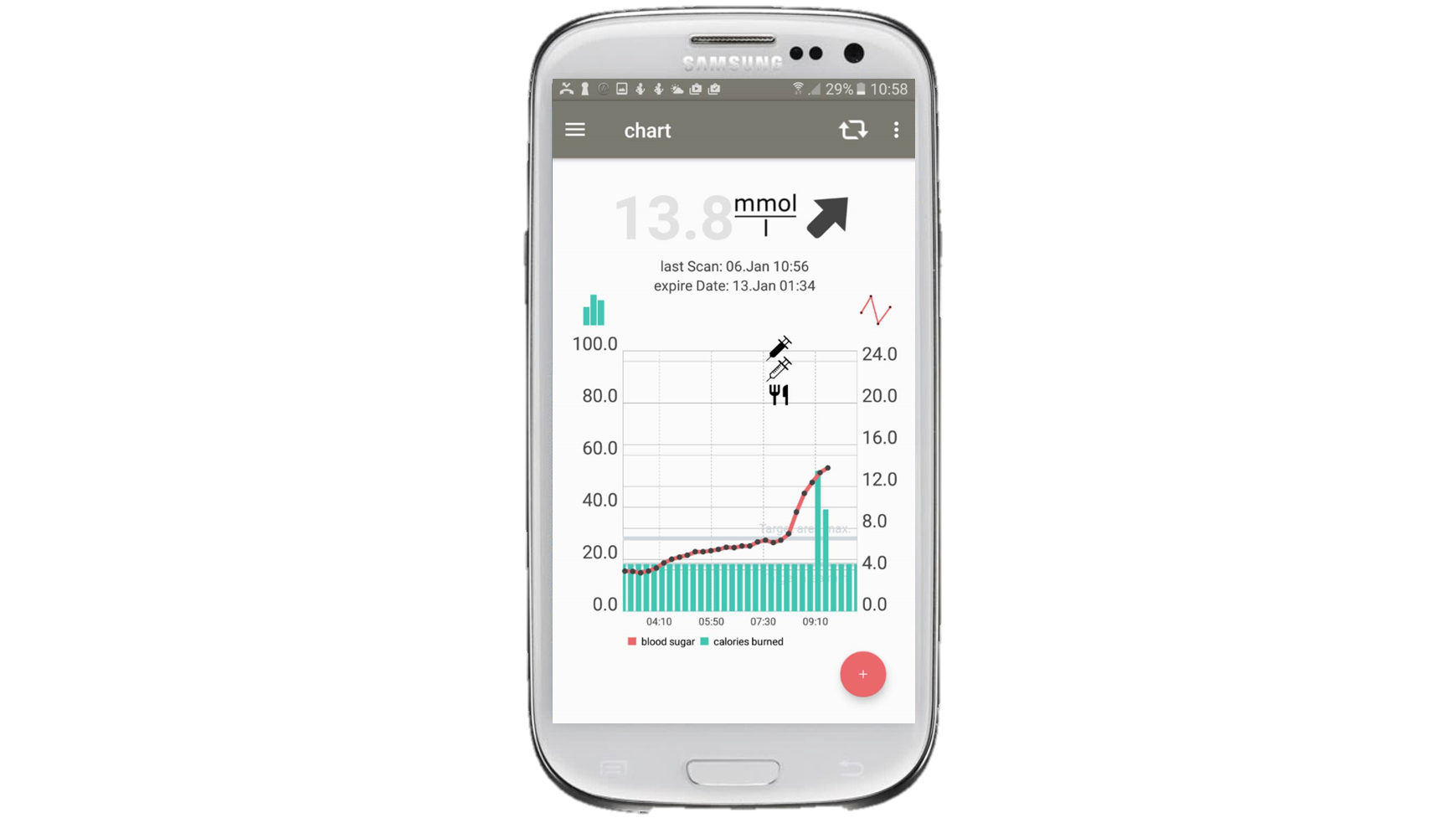 Smartphone app, Android, CGM, Google Fit, (c) TW


Mathematical challenges to model glucose management
A1c and hypo/hyper optimization
What is needed and what isn't?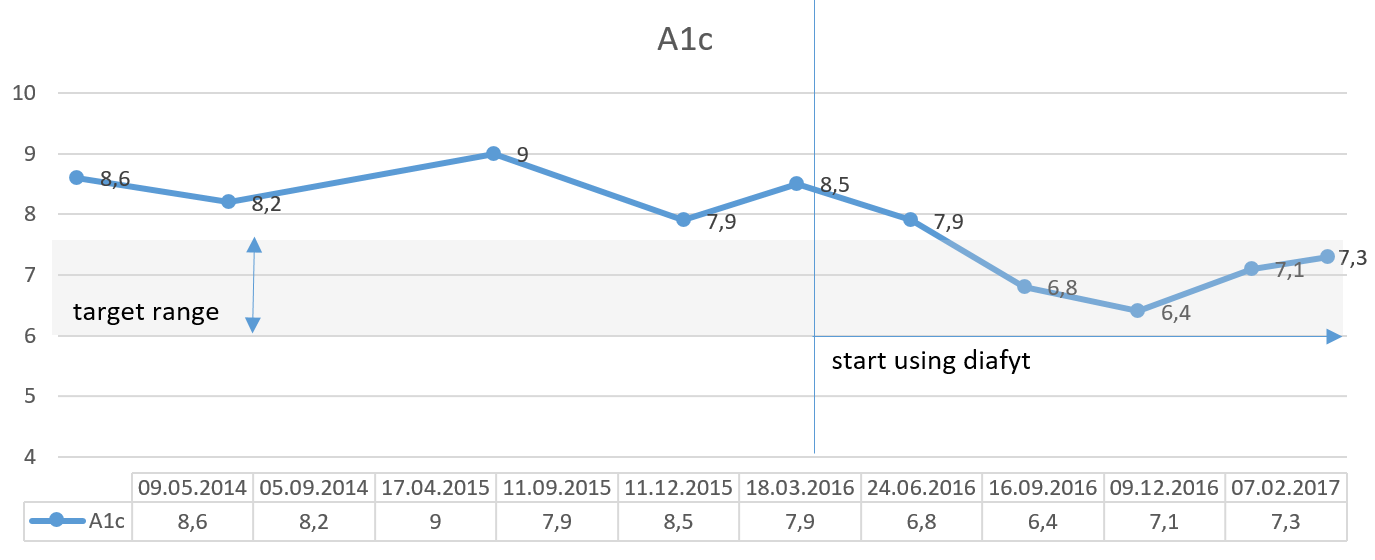 A1c test results, AI, insulin doses calculation, (c) diafyt MedTech
Diabetes in politics, government
Startup challenges in Medical Technology

How does the German government support diabetes technology research? Is government funding dedicated to the market players? How can startups tackle government regulations in medical technology?
Datum und Uhrzeit
Veranstaltungsort
Konrad-Adenauer-Stiftung Bildungsforum Berlin
Tiergartenstraße 35
10785 Berlin
Germany
Rückerstattungsrichtlinien