Eventinformationen
Veranstaltungsort
Lichtraum Berlin
Pappelallee 78-79
10437 Berlin
Germany
Wer von meinen Freunden geht hin?
Beschreibung
Tantra, Politics and the Challenges of Modern Life
No we are not the 99% - we are not the 1%, we can do better! We don't want a piece of the cake we want the whole bakery of life. We don't need to occupy wall street, we need to occupy our own hearts and minds, becoming free, unbound and colourful!
We are the rebels, the crazy ones, the flowers, the gamblers, the beauties, the sons of bitches, the garden gnomes and the dragons.
W E A R E T H E 1 0 0 %.
In this event we will be exploring society, its roots of power, and look for freedom under the carpet of politics. But what has Tantra to do with it? The brief answer is of course: everything.
Tantra is an ancient practice of personal freedom, of unbound excessive experience - It is the colours of life and despite the modern myth is not limited to sexuality. Modern day society reduces freedom to a set of choices, brands and options, whose distribution is steered by an endless stream of advertisement, peer pressure and dogmatic belief. Effectively robbing us of true freedom of doing whatever the fuck we want. Again: its not cake or cookie we want - its the whole damn bakery! Tantra leads us back to the bakery, teaches expression and enrichment of life, therefore it transcends politics through personality.
We will start exploring this true freedom by exploring the motion of the body in a nicely relaxing yoga practice - followed by a talk on Tantra & Politics and some surprises to express communication without information. Until finally we come to the famous brunch - prepared with love, spontaneity, and grandmothers zeal.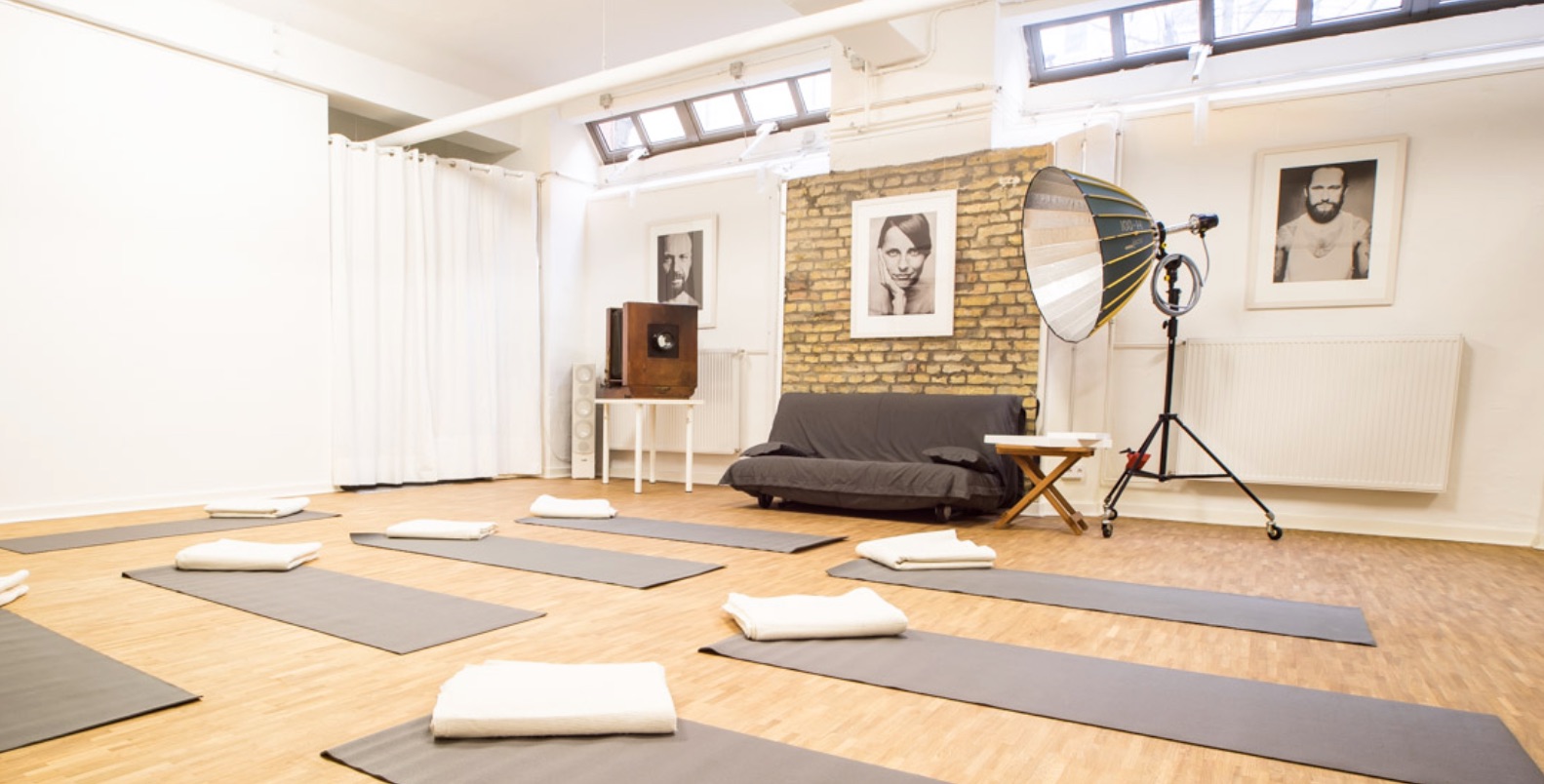 Our room for the DharmaBrunch#4
What is a DharmaBrunch?
Dharma is a Sanskrit word and can be roughly translated to your lifes purpose or path. Living your Dharma means being free from fears, doubts and according to tantric philosophy happiness, success and Dharma are the same thing. (more info here)
A DharmaBrunch is therefore a relaxing event where we do yoga together, talk about yoga and at the end feast together. Strangers become friends and you have a wonderful time. The whole event is about ~4 hrs, includes an oversized lunch, coffee, tea cookies and love. We are starting at 12:45 PM at @Lichtraum Berlin near U2 Eberswalderstr.
There is space for 20 people in the room, RSVP to reserve your spot or contact me for any questions.
See some pictures from previous events.

A few impressions from our last events (more here)
Who is facilitating the DharmaBrunch?
The event is being organised by Ilya, who studied 6 months in a traditional tantric ashram in India. He is teaching in the Kaula Tradition, that combines tantric philosophy with classical Asanas to its own style. Letting go and relaxing are the key factors of this style, making it very suitable for beginners and experts alike. Kaula treats you as already perfect and therefore does not aim to teach something, or through corrections align you to the perfect asana. It is rather concerned with your sense of ease and peace during the practice to allow your subconscious to express. In this state we can be free from all limitations and sense the inherent happiness that lies in all of us.
FAQs
What if I am a total yoga beginner?
Don't worry, there are no beginners in Tantra. The whole practice is designed to be practiced by yourself not by the ideas someone else has of how the postures should look, therefore we let go of all comparison of how things ought to be, they are exactly right as you do them. You are exactly right as you are. Just come with an open mind and enjoy the relaxation.
What should I bring?
Just a curious attitude and a relaxed mood. There are enough yoga mats.
How to contact you?
Just write me an email to hello@dharmabrunch.com.
Anything else?
If you have any allergies like "no seame" or "no gluten" we can accomodate for this, but be sure to let me know well in advance.
Datum und Uhrzeit
Veranstaltungsort
Lichtraum Berlin
Pappelallee 78-79
10437 Berlin
Germany