DEUTSCH-CHINESISCHE KRANKENHAUSTAGE 2021
About this event
Während der Coronakrise spielten in Deutschland und China die Krankenhäuser eine zentrale Rolle bei der Gesundheitsversorgung der Bevölkerung. Neben Corona stehen beide Länder vor weiteren großen Herausforderungen ihrer Hospitäler. Demographischer Wandel, Digitalisierung und Finanzierbarkeit sind weitere Herausforderungen die beide Länder zukünftig gemeinsam meistern müssen. Was können wir dabei voneinander lernen?
Mit den ersten Deutsch-Chinesischen Krankenhaustagen am 4. und 5. November 2021 etablieren die Deutsch-Chinesischen Gesellschaft für Health Care Management (Berlin), das Guangdong Krankenhaus für traditionelle chinesische Medizin (Guangzhou) sowie der Außenhandelsbehörde in Guangzhou eine jährliche länderübergreifende Austauschplattform. Neben den aktuellen Herausforderungen im Krankenhausmanagement der beiden Länder liegt ein inhaltlicher Schwerpunkt auf der Integration der traditionellen chinesischen Medizin in die schulmedizinischen Behandlungsprozesse der Krankenhäuser.
Am ersten Tag der Konferenz liegt der Fokus auf dem Bereich des Krankenhausmanagements. Einen politischen Auftakt geben hierbei unter anderem Georg Baum (ehemaliger Hauptgeschäftsführer der DKG), Liang Wannian (Verantwortlicher Leiter des Krankenhausbaus in Wuhan) sowie Detlef Cwojdzinski (ehemaliger Leiter des Krisenstabs bei der Gesundheitsverwaltung Berlin).
Am zweiten Tag der Konferenz wird der inhaltliche Schwerpunkt auf der Integration der TCM in deutschen und chinesischen Krankenhäusern liegen. An diesem Konferenztag werden Beiträge von Tang Xudong (Chefforscher der China Academy of Chinese Medical Sciences), Prof. Dr. med. Andreas Michalsen (Institut für Sozialmedizin, Epidemiologie und Gesundheitsökonomie, Charité - Universitätsmedizin Berlin) sowie Professor Dominik Irnich (Leiter der interdisziplinären Schmerzambulanz Kliniken LMU) erwartet.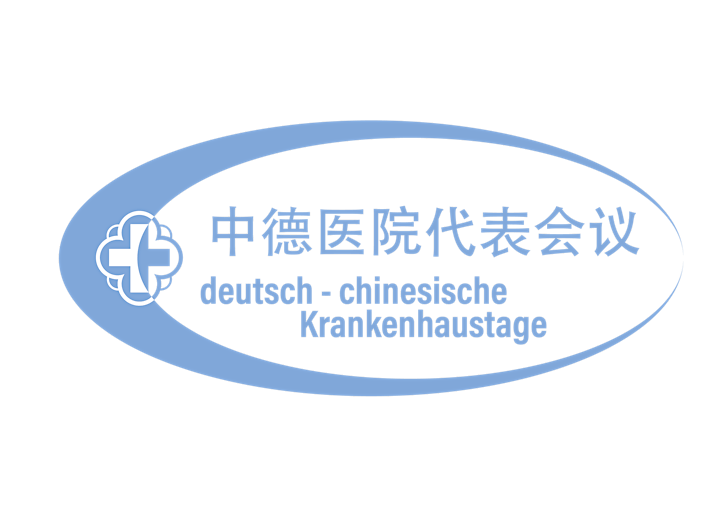 Organiser of Deutsch-Chinesische Krankenhaustage | 中德医院代表会议 (English)
Die Deutsch-Chinesische Gesellschaft für Health Care Management (DCG-Health) hat sich zum Ziel gesetzt den Austausch zwischen deutschen und chinesischen Gesundheitseinrichtungen (Fokus Krankenhäuser) zu fördern und zu begleiten. Nach einer Vielzahl von Kontakten und Aufenthalten der Gründer in der Volksrepublik China wurde die DCG-Health im Jahr 2019 gegründet.
Chinas Wirtschaft hat sich in den vergangenen Jahren sehr stark entwickelt und der wachsende Wohlstand in der Bevölkerung führt zu einem steigenden Anspruch an die Gesundheitsversorgung und die Krankenhäuser. Mit ca. 6,8 Mio. Krankenhausbetten in 2019 (+ 346.797 Betten im Vergleich zum Vorjahr) entwickelt sich die chinesische Krankenhauslandschaft derzeit ebenso dynamisch.
Die Etablierung eines regelmäßigen Austausches und die Herstellung eines besseren Verständnisses über die Gesundheitsversorgung der beiden Länder liegen uns hierbei besonders am Herzen.