Actions and Detail Panel
Desk-Net Editorial Days
Wed, 17 May 2017, 13:00 – Thu, 18 May 2017, 17:00
Description
Learn about aspects of modern editorial management, network with peers who, like you, are in charge of managing editorial workflows and see how Desk-Net will continue to support you in the future.
That's what the Desk-Net Editorial Days are about.
The conference is primarily targetted at customers of the editorial management software Desk-Net.
However, editors, content marketers and consultants interested in Desk-Net and modern newsroom management are welcome to attend.
Timeline
Pre-Conference Day (Wednesday, May 17th, 13:00 - 17:30)
Desk-Net One-on-Ones

Meet a Desk-Net representative to learn how to best use Desk-Net, to discuss feature requests and provide us with feedback, get technical help - ask us anything!
Sold out!

Pre-Conference Day (Wednesday, May 17th, 16:30 - 17:30)
WordPress Plugin Demo

Get an in-depth demo of our WordPress Plugin and the possibility to discuss integration scenarios in a small group of attendees.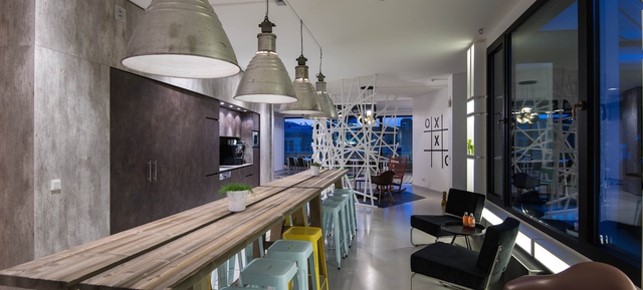 Pre-Conference Day (Wednesday, May 17th, 18:30 - 22:30)
Networking Dinner

Enjoy great food, have a beer and network with participants from your industry.
The rooftop venue in the center of Hamburg welcomes you as of 18:30. However, you are free to join us whenever you arrive in Hamburg.
Sold out!
Main Conference Day (Thursday, May 18th, 9:00 - 17:00)
Editorial Days Conference
09:00 Registration & welcome
09:30 Start of the conference (see agenda below)
17:00 End of the conference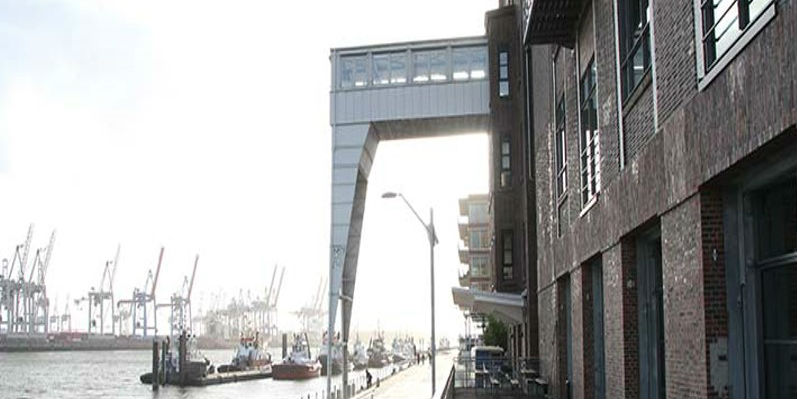 We will make sure there is sufficient time to discuss and network with colleagues during the conference.
The main conference language is German. A live English translation service will be available.


---
Preliminary agenda



This is a preliminary agenda. More presentations will be added over the coming weeks.
Workflow & Tools Track
When terror strikes outside your front door
How regional publisher Main-Post responded to a terrorist attack in their home market - and what they learned from it.
Speaker: Andreas Kemper (Managing Editor Main-Post)


Slack in the newsroom
How chat tools serve as the information hub in an editorial department.
Speaker: Marian Semm (Media Consultant)


Managing stories across 80 platforms
How Desk-Net supports Mayo Clinic to reach both health professionals as well as patients.
Speaker: Axel Gumbel (Communication Specialist at Mayo Clinic)


Strictly mobile first at 20minutes.fr
Workflows and tools for a fast-moving newsroom. Examples of tools architecture.
Speaker: Winoc Coppens (Chief Information Officer 20 Minutes FR)

We will be adding at least one more presentation about workflows in a modern newsroom.

Desk-Net Track

Review & Preview
What's changed and what are our major plans for the next twelve months?


Desk-Net's Usability
User needs - what we heard, how we addressed it and how we plan to improve Desk-Net's usability even further.


Editorial task and workflow management
What are we working on and how it will be of benefit for your organisation.


Staff availability
The new Short-Term Availability page and how it helps both fast-moving as well as slower moving editorial departments.


Slack & other chat tools
How Desk-Net and Slack can communicate.


WordPress - quick update
Short WordPress Plugin demo as best-case integration scenario.


Continuous delivery
We are massively changing the way Desk-Net is set up and how we work. For less downtime and a more flexible delivery of features.
Unconference Sessions
Working for a magazine publisher or for corporate communications?
We'll offer lightly moderated sessions in which you can meet peers and have your questions about how to improve your department's workflows answered.
---
---


FAQ
What are my transportation/parking options for getting to and from the event?
A few hotel suggestions
All hotels close to the Hamburg´s city centre or Central Station are in good reach of the event venues. There is no official conference hotel. However, here are a few suggestions:



Travel to the venues

Both event venues are conveniently situated in Hamburg´s city centre. From the airport you can easily reach the city with the S-Bahn line S1.
FrachtRaum
(venue of the pre-conference day and the networking dinner)
Neuer Wall 34
20354 Hamburg
Bus: Line M3, M4, M5, M6 or 109 to Rathausmarkt
Underground (U-Bahn): Line U1 or U2 to Jungfernstieg
Train: Line S1, S2 or S3 to Jungfernstieg

Nearest car park: Apcoa Bleichenhof Parkhaus (Große Bleichen 35, 20354 Hamburg) - daily rate: max. 20€


Altonaer Kaispeicher
(venue of the main conference day)
Große Elbstraße 279
22763 Hamburg
Bus: Line 111 or 112 to Neumühler Kirchenweg
How can I contact the organizer with any questions?
Please contact Marie Plitt at info@desk-net.com or +49 40 88 14 170 22.
Do I have to bring my printed ticket to the event?
You do not need to bring your printed ticket.
However, as our event continues to get bigger and bigger we may need to ask you for a photo ID upon registration.