Description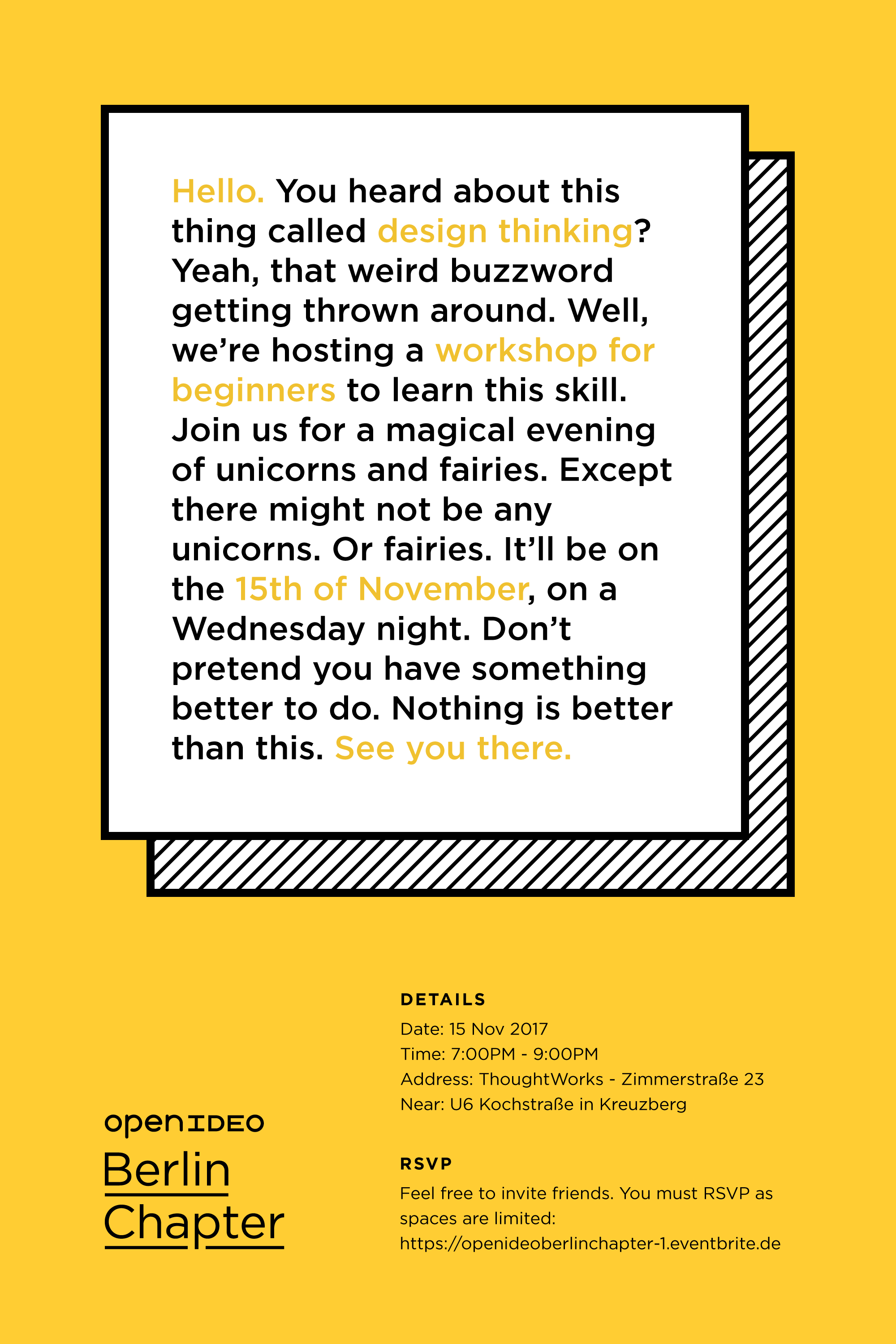 Are you new to Design Thinking, looking to exercise your creative thinking skills, or just want to learn something new? Join us for a workshop by OpenIDEO Berlin Chapter and meet our community!
In the words of Tim Brown, CEO of IDEO, "Design thinking is a human-centered approach to innovation that draws from the designer's toolkit to integrate the needs of people, the possibilities of technology, and the requirements for business success."
You'll be part of the full-time action - imagine loud chatter, explosions of ideas, and giant stacks of post-its being passed around the room. Through the workshop, we aim to get more people excited about Design Thinking and Considering how we can better tackle the challenges we see in our local communities.
Spread the word, invite a friend. This event is free to attend and spaces are limited, so be sure to RSVP to secure your spot.
It's an evening of innovation, inspiration, and connection! Come and check it out - we hope to see you there.
--
To get updates on future events, follow us on our Facebook Page: https://www.facebook.com/openideoberlinchapter.