About this Event
Due to the Covid-19 situation, we offer all our scheduled Design Thinking Workshops now online in form of a compact 3-hour Design Thinking webinar.
In our webinar you will learn why Design Thinking has become the most popular problem solving technique of our times and how the method works step by step. We also do a deep dive in essential exercises, such as journey mapping and pain points identification.
The key to success in all areas of life is generally about creating solutions that are desirable, feasible and viable. That' s exactly what Design Thinking is all about. Design Thinking is a system of activities that you can follow like a recipe of a cook book to come up with something new, that meets these criteria.
Our Design Thinking webinar will help to practice Design Thinking with any team and any challenge.
Our Design Thinking webinar will give you the confidence and the core tools you need to take your first steps as a Design Thinking practitioner.
Our Design Thinking webinar will show you the opportunities to apply Design Thinking and unleash the Design Thinker in you.
Design Thinking webinar trainer
Jörn Steinz is the CEO and founder of the Hamburg based innovation agency INNOMINDS. He and his company have helped companies like ALLIANZ, AUDI, Lufthansa PORSCHE and 100s more to solve problems and innovate faster using the power of Design Thinking.
For a detailed description of our live Design Thinking Online Workshop, please visit our website at https://innominds.eu/design-thinking-webinar/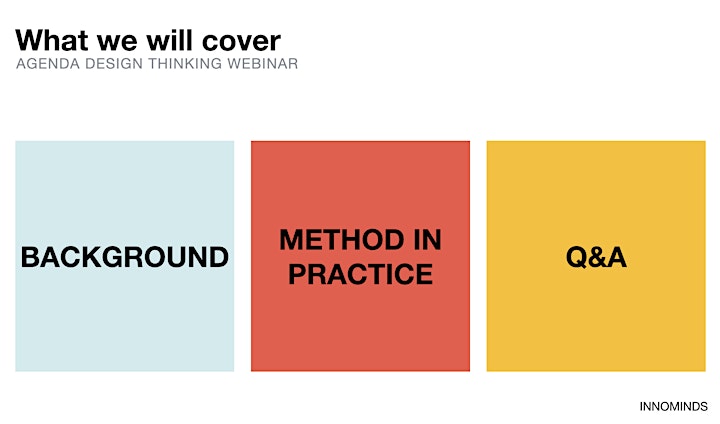 Date and Time
Location
Refund Policy