Eventinformationen
Veranstaltungsort
Lilienhof
Lilienstraße 11
20095 Hamburg
Germany
Rückerstattungsrichtlinien
Rückerstattungsrichtlinien
Rückerstattungen bis zu 7 Tage vor dem Event
Beschreibung
The DESIGN SPRINT is successfully used by companies such as AirBnB, Slack, Medium and Google Ventures for rapid product concept ideation and validation. A lot of people talk about design sprints. But also struggle with certain aspects of it: Who belongs on the team? How do I onboard inexperienced product owners quickly? How do I avoid and/or solve difficult situations? How can I adjust the sprint so that the most important participants only have to be there for two days? etc.
With our ADVANCED DESIGN SPRINT FACILITATOR TRAINING you will:
Learn to master Design Sprint exercises step by step!

Understand how to deal with typical Design Sprint challenges.

Improve your facilitation skills and practice every Design Sprint exercise with experienced trainers.

Become a competent & confident Design Sprint Facilitator!
Wait a second... what's a design sprint?
The design sprint is essentially a 5-day intensive hackathon. We've improved the process for the corporate world, so that key stakeholders only need to attend the first two days. While the rest of the team can build and test the prototype and prepare the result presentation.
Monday we define the challenges and the extent of the week. Tuesday is about deciding what challenges the prototype will face. Wednesday and Thursday we prepare the test and create a compelling prototype, that is then tested with real users on Friday.
The result after 5 days is a validated concept with real user feedback and a clear definition of the next steps.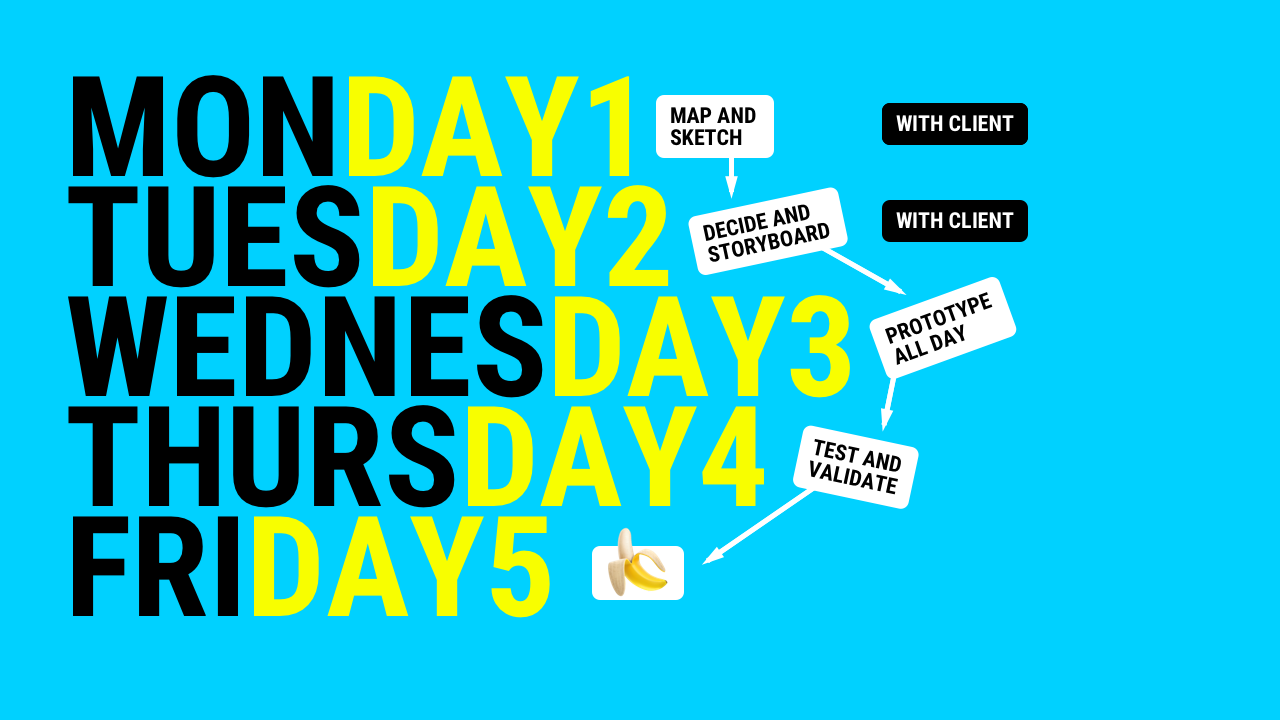 What do you get for your money?
So much more than just a Design Sprint Training. You will learn:
An instruction how to set up and effectively facilitate a Design Sprint.

You will know how to put together the right team for a Design Sprint.

You will learn when and for what exactly you need which person and role in the process.

You will understand the biggest challenges of a Design Sprint and learn how to tackle them.

You will see how to deal with difficult participants in a Design Sprint.

You will test and improve your facilitation skills by running in-class Design Sprint exercises.

You will get individual feedback to improve your facilitation skills.
Additionally you will get:
A facilitation fundament aligned with the Design Sprint process.

An easy-to-follow explanation of how to prepare a Design Sprint.

A step-by-step facilitation guide for all Design Sprint exercises.

An overview of how to put together the right team of participants and experts.

A series of tried-and-tested tips and tricks for dealing with difficult situations.

An overview of approaches and methods for prototyping and testing.
We don't like PowerPoint, but ♥️ Flipcharts. The 2 day training is captured in a photo documentation and sent digitally with all instructions, tips and tricks to all participants after the training.
So for who did we build this training?
Our DESIGN SPRINT FACILITATOR TRAINING is for everyone who wants to optimize existing products faster or develop new products faster - especially people who work with product, UX or marketing teams, are interested in innovation, process hacks, customer-centric product development and/or "rapid prototyping".
Ideally you already have some design sprinting experience or at least read the book. In this training we focus on the role of the facilitator. Our 2-day facilitation training is perfect for:
Team Leads and Managers

Product Manager / Product Owner

Marketing Manager and Executives

Designer (UX, UI, Product, etc.)

Developer

Startup Founder

Category Manager

R&D Manager

Strategy + Research Experts

Projekt + Innovation Manager
...and everybody else who is keen on running their own Design Sprints
Who are the trainers?
Tomasz is a seasoned trainer and coach. He has 15+ years of experience in implementing process optimization methods such as Lean Management, Six Sigma, Change Management or Sprints for international clients. Today he works between Hamburg and Southeast Asia to support multinational companies with process optimization and lean thinking methods.
Christine is strategy and insight specialist. She gathered experience with international brand, communication and product development, among others for a global skincare brand. Her focus is customer insight driven product development and brand architecture.
Thorsten is product strategist, innovation consultant and serial-founder of startups and NEON Sprints. Today, he advises international and national companies in the discovery of business potential and in the development of products and services. He's been consulting in digital business models since 2002.
What our Facilitator Training looks like
We start the hands-on learning immediately with a closer look at your facilitation skills. And then we move step by step through the Design Sprint starting with the prep work.
Day 1
Preparing and setting up your Sprint: Know how to create the perfect environment for a successful Sprint .

Defining the problem and aligning your team: Understand how to pinpoint the challenge for a Sprint and get everyone involved on the same page to ensure the best possible outcome.

Creating solutions and empowering non-creative: Harness the creativity of the entire team in a series of targeted exercises to get to a distilled solution concept in no time. Pick up hints and tricks to get everybody in the room to participate.
Day 2
Making decisions in a structured way: Learn how to come to the best decision without discussions and compromises.

Transforming ideas into prototypes and testing them: Get to know hands-on approaches to translate your selected concept into a storyboard. Pick up hacks and hints on prototyping and learn how to run the customer tests.

Managing difficult teams and stakeholders: The tricky part of a Design Sprint is facilitating the team - that's why you will get easy to implement techniques to use when people in the room are giving you a hard time.
---
Here's what our participants say: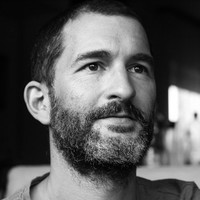 "The NEON Sprints Facilitator Training paid off after the first 10 minutes. We love the hands on approach that allows everyone to learn by actually facilitating instead of watching powerpoint slides. We'll be back for more."
Manuel Dahm (Senior UX Designer - Böhringer Ingelheim Digital Lab)

"

We've learned so much more than just Design Sprints.

It's a bootcamp to form team- and workshopleaders

. Tough and extremely fun at the same time.

"
Cora V. Grunewald (Senior Executive Consultant - Roland Berger)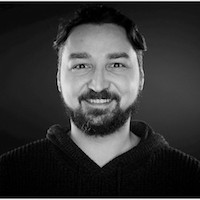 "Thanks to the NEON team, I got a deeper understanding of how a design sprint workshop could look like and what kind of pitfalls to avoid."
Valentin Espagné (CEO - Upliftr)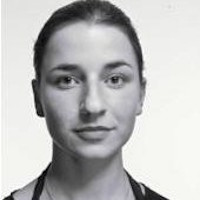 "

The NEON Sprints Facilitator Training was one of

the best I ever had

. Especially the

coaching helped immensely

to tackle the challenges that arose when we started to run our own Design Sprints.

"
Kathleen Kühnel (Team Lead - seca Medical Measuring Systems and Scales)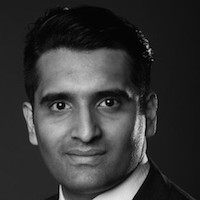 "I liked the training alot, and I definitely recommend it to everyone who has a little experience with design sprints and wants to improve oneself to become a better facilitator."
Adam Bhakrani (Business Consultant & Trainer)
---
What's the language of the training?
Normally our trainings are conducted in english. But...we also offer german and polish as training languages. Ask us!
Where does it take place?
In the middle of Hamburgs lively Startup community:
betahaus Hamburg, Eifflerstraße 43, 22769 Hamburg, Germany
FAQ
What is the difference between Design Thinking and Design Sprint?

Design Sprints are carried out according to a defined plan. The time constraint of one week serves to achieve optimization using various techniques and methods, including Design Thinking. Design Thinking was developed in 1991 and represents a creative approach to finding new ideas. Design Thinking can take weeks to explore the context around the problem, while a Design Sprint compresses it neatly into a part of one of the Design Sprint days.

Do I need any previous knowledge?

No. However, we recommend to read Design Sprint using either excerpts of the book or web videos.

Does the design sprint only works for designers?

You don't have to be a designer or have read the Design Sprint book to participate. However, if you are a designer or have read the book, you will expand your knowledge through valuable insights into working with the method. In addition, you will learn the enhanced and improved version of the Design Sprint.

What is the difference between Design Sprints and Agile/Scrum?

Scrum, as one of the best known agile frameworks, can be found primarily in the area of software development. Here developers organize their tasks within time-controlled iterations, so-called sprints (usually two weeks). Design sprints are also agile, as a result becomes visible in a short time and a decision can be made. In practice, products or a function are designed, created and tested with the Design Sprint. If it is a software product, the new development or further development then takes place within an agile process.

Is there a team discount?

If you would like to book our training with your team or several friends, please contact us. We offer discounts for smaller groups. From six participants upwards we also organize exclusive in-house classes at your location. Contact: tomek@neonsprints.com
About NEON Sprints
NEON Sprints is a Design Sprint and training consultancy based in Hamburg.
Our multidisciplinary team of founders have not only built up successful companies in Hamburg, New York and LA. They also bring years of experience in product-strategy, design, design thinking, training, coaching, and advertising.
Since 2002 we worked in various constellations on ground breaking projects such as the launch of the first low-cost airline in Germany, the creation of a new type of business magazine, the global relaunch of a men's brand or the invention of a connected smart home system for one of the world's largest retailers.
We develop our own digital products

We conduct Sprints for all types of products and services

We developed our own Sprint Training
Datum und Uhrzeit
Veranstaltungsort
Lilienhof
Lilienstraße 11
20095 Hamburg
Germany
Rückerstattungsrichtlinien
Rückerstattungen bis zu 7 Tage vor dem Event