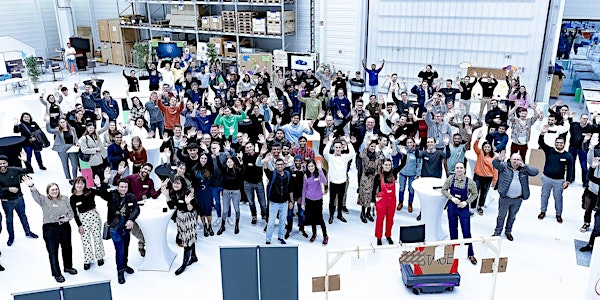 Design Factory Stuttgart Summer Gala
Design Factory Stuttgart invites you to the Summer Gala. Experience the formats, methods, mindset and industry challenge results on-site!
By Design Factory Stuttgart
Date and time
Thursday, June 29 · 4 - 7pm CEST
Location
ARENA2036 e.V. Pfaffenwaldring 19 70569 Stuttgart Germany
About this event
All interested parties both within the ARENA2036 partner network as well as external parties and students from the University of Stuttgart and the Stuttgart Media University are welcome to join!
The Summer Gala is an excellent chance to actively experience the mindset, methods and formats of the Design Factory Stuttgart. We will show how innovative solutions are created "outside the box" at Design Factory Stuttgart and you will gain insights into how you can benefit from a collaboration with Design Factory Stuttgart in the future!
The highlight is the exhibition of prototypes from the semester course 'Design Thinking – Innovation process in practice', showcased by interdisciplinary student teams. In addition to the opportunity to network with the other partners and students, you can look forward to an exciting framework program.
Furthermore, there will be a special offer for students and also our industry partners. Get to know each other within our new format, which has been established during our last Design Factory Stuttgart gala. After the great success, we will have "TINDUSTRY" once again in an even more professional way. Interested industry partners will find more information via https://arena2036.de/de/design-factory/job-dating-tindustry
The event takes place on the 29th of June 2023, starting at 4 pm with an open end after 7 pm. We're looking forward to seeing you at the ARENA2036 shopfloor next to the Design Factory container.
Impressions from past Design Factory Stuttgart Galas
Non-Disclosure Agreement
Please be informed, that all guests will have to sign our ARENA2036 NDA before entering the event.