Event Information
Location
Herman Schulz Café-Bar
Finowstraße 33
10247 Berlin
Germany
Comedy and Mental Health!
About this event
Depression or anxiety, which is funnier? Well, we'll know the answer at this interactive game show.
Comedians will form two teams, Team Anxiety & Team Depression, to battle each other with their mental health material.
You, the audience, decide the winning team. What? That's so cool!
Oh, wait. You the audience, also get the chance to win €5! Really? Yaas!
This event is part of Berlin Mental Health Festival.
Lineup
Team Anxiety:
Mihai Tartara (Romania) - Captain Anxiety
Shawn Jay (UK)
Nav Jain(India)
Team Depression:
Moni Zhang (China) - Captain Depression
Fabian Barahmeh (Palestine)
Paris Tutera (Greece)
Where & When?
Thursday 19th May
Doors open at 8.00pm
Showtime 8.30pm
📍 Herman Schulz Café: Finowstraße 33, 10247 Friedrichshain
Tickets:
7€ - with online reservation. Pay 2€ online and 5€ at door.
9€ - tickets at door without online reservation.
There're so many free open mics. Why does this one charge tickets?
Our show takes place in a very intimate room. The capacity is only 20 people. When we do free reservations, many people with tickets won't show up while many audience members with serious intent couldn't get tickets.
Furthermore, audience members who prefer free shows normally are not as focused as paid audiences. They tend to be late, talk over performers, or walk in & out during the show. Also paid audience members are more likely to stay & mingle after the show. It's a better experience for everyone there when we have a paid show.
Last but not the least, we believe in operating on a fair basis. Thus we are paying each performer 5€. It's not much but it's beyond the industry standards. With a free show, we won't be able to guarantee it to our performers.
Corona rules?
Currently, all Covid restrictions have been lifted in Berlin, masks are optional, please wear them if you wish, that is your business.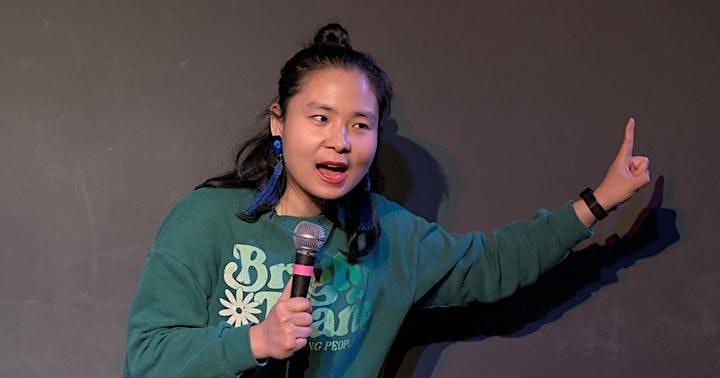 Host - Moni Zhang (Founder & Producer @ Berlin Mental Health Festival)
Originally From Wuhan, a cold, desolate place that became way too famous in 2020. A regular in The Berlin Comedy Scene and The Winner of Berlin NewStand Up Award, 2019.
Moni doesn't hold back with her material. She approaches sensitive subjects like race, sex, and farting with the finesse of a bulldozer. Her wit, set up and unique delivery makes her act fun to watch, while her vulnerability makes her the bravest person you'll meet.
Besides comedy, Moni dedicates herself to promoting awareness for mental health. She founded the Berlin Mental Health Festival, an art festival for mental health. She also produces the weekly "It's Mental! Podcast", where she has in depth conversations with creatives about their mental health journey.
Currently, Moni is touring around Europe with her solo show "Child from Wuhan", an autobiographical one-woman show about trauma, love, and diarrhea. Check more out at www.monizhang.com.
FB & INS: @moni.zhang.comedy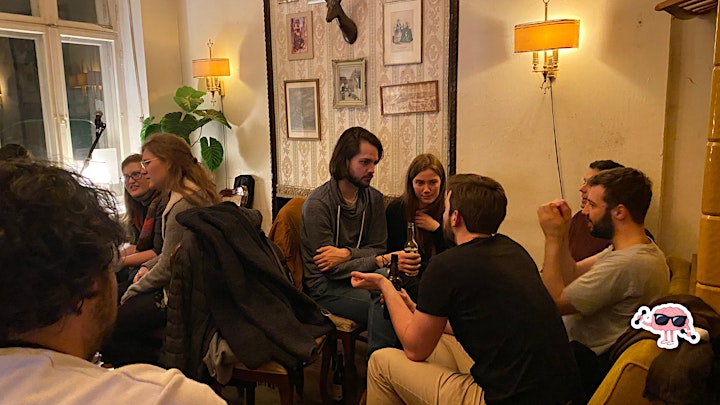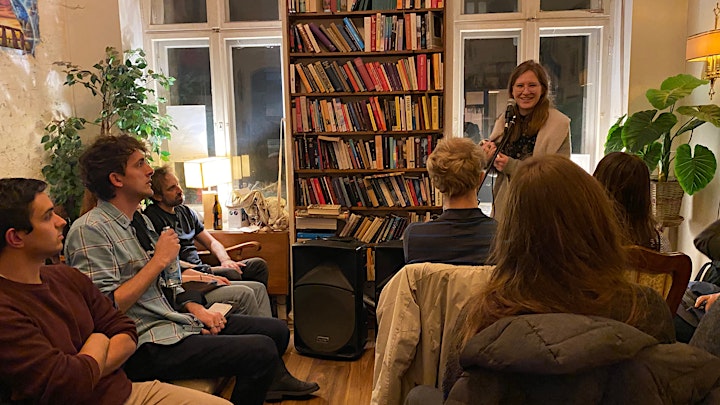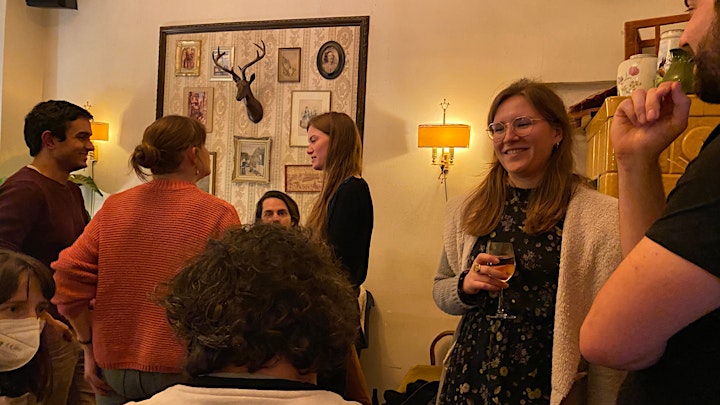 Date and time
Location
Herman Schulz Café-Bar
Finowstraße 33
10247 Berlin
Germany