Virtually: Watch as 12 startups from all over the world pitch their Remittance Solutions (RemTech) to a jury and potential investors.
About this event
12 Startups - 12 Ideas!
See the latest RemTech ideas from founders from Africa, South America, Eastern Europe, India and Indonesia.
This fall, twelve startups are participating in a virtual pilot accelerator aimed at fostering remittances tech startups in support of international commitments to lower costs and improve the development-oriented use of remittances. (UN Sustainable Development Goals) and GCM (Global Compact on Migration). This project is supported by the GIZ on behalf of the German Federal Ministry for Economic Cooperation and Development.
The week of workshops, coaching and "business speed dating" will culminate in this live-streamed, public Demo Day on October 1. Founders will pitch their ideas to investors to fans watching via YouTube.

Grab a seat
Register and receive a link in an email later to watch all the action live via YouTube. The event is free and open to everyone around the world.
Meet the startups:
PEXBANK (Nigeria) - a freelance finance & digital payments solution that provides extensive payment options for timely, convenient, and cost-effective remittances and global commerce payments. 
Kobopay (Nigeria) - a digital banking platform designed to provide affordable financial services to the underserved population.
Kemit & Sure (Cameroon) - an insurance comparator that offers a comparison portal of existing insurance on the African continent.
Mali (Kenya) -  an interoperable payment platform that will allow users to accept and make low-value payments for free.
Flow (Estonia/Tunisia) – an online wallet to seamlessly hold, transfer, pay, and trade fiat currencies & crypto and where you can instantly send money abroad for less than a 1% fee.
Trucard (India) - an alternative option to millions of customers to save and grow their wealth through its asset-backed digital currency called TruCoin.
Pax Credit (India/ Singapore) - a  payment solution that provides digital financial services for international students to pay university fees in local currencies.
Sajilo Pay Payment Service (Nepal) -  a payment service provider offering integrated digital payment solutions all over Nepal.
VoicePay - (India) - an end-to-end platform that provides seamless and voice-based mobile payment & services.
dua pay (Kosovo ) - a community marketplace and payment-services startup that aims at changing the way globally fragmented communities connect.
FriendlyTransfer (Ecuador) - allows friends around the world, through a social platform, to connect and agree to exchange money locally.
INDOKARYA (Indonesia) - offers a fast and cheap solution for international money transfer for Indonesian workers in Malaysia.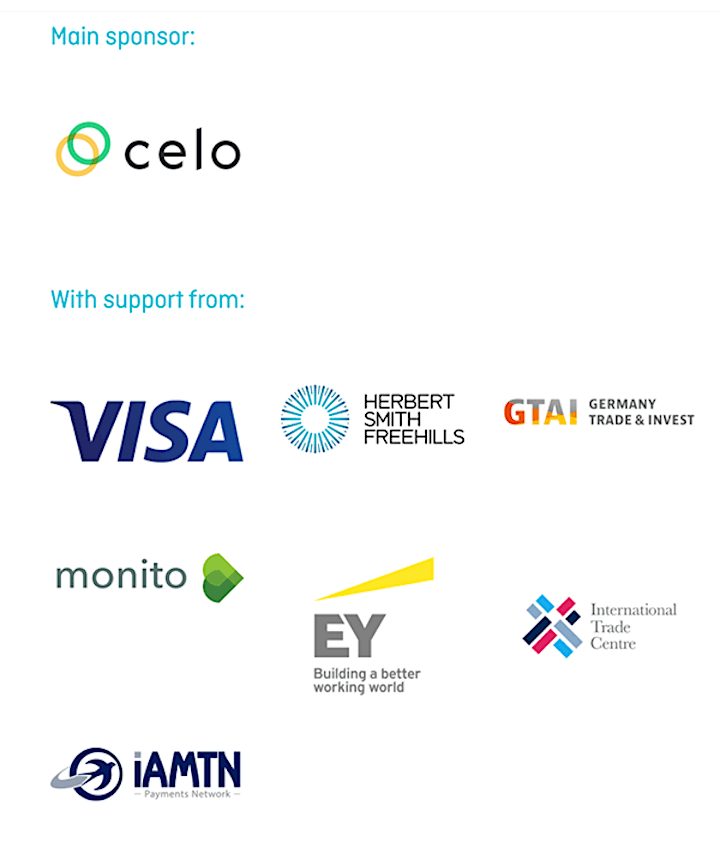 About the GIZ's Programme Migration & Diaspora
Through the Programme Migration & Diaspora (PMD), we harness the positive impact of regular migration and diaspora engagement to drive forward social and economic development in our partner countries. The PMD is commissioned by the Federal Ministry for Economic Cooperation and Development (BMZ).
About Deutsche Gesellschaft für Internationale Zusammenarbeit (GIZ) GmbH
As a service provider in the field of international cooperation for sustainable development and international education work, we are dedicated to shaping a future worth living around the world. Together with our commissioning parties and partners, we generate and implement ideas for political, social and economic change.
GIZ works flexibly to deliver effective and efficient solutions that offer people better prospects and sustainably improve their living conditions.
For GIZ, the 2030 Agenda is the overarching framework that guides its work, which it implements in close cooperation with its partners and commissioning parties.
About The Federal Ministry for Economic Cooperation and Development (BMZ)
The Federal Ministry for Economic Cooperation and Development (BMZ) carries out a multitude of tasks. These include planning and programming German development cooperation, cooperating with civil society and the private sector, cooperating with partner countries and with multilateral organisations, and carrying out development information and education work. The Federal Ministry for Economic Cooperation and Development (BMZ) is the shareholder of GIZ together with the Federal Ministry of Finance (BMF).