Delivery At Scale (ICP-DAS) with Certification(Berlin, English)

Thursday, 10 September 2020 at 09:00

-

Friday, 11 September 2020 at 17:00 (CEST)
Event Details
Description
The Delivery at Scale 
(ICP-DAS) is one of two Continuous Learning Certifications on the Delivery Management track at International Consortium for Agile (ICAgile) education roadmap. This certification focuses on applying agile management principles beyond projects to programs, portfolios, and broader organizational contexts. 

In the program:
Agile at Scale 

Value Streams 

Portfolio Kanban 

Innovation Management 

The Rolling-wave planning 

Deciding with limited information 

Trade-offs at Organizational Level 

Navigating Organizational Dynamics 

Agile Budgeting and Allocation 

Economical framework 

Program and Portfolio Metrics 

Agile Delivery Excellence at Scale
Training helps to:
The learning objectives take a methodology-neutral approach and course providers may teach key concepts using one of the industry-leading scaling frameworks like SAFe (Scaled Agile Framework) and using a people-centric transformation approach. 
Participants will also learn about lean principles and how they apply to eliminate waste and maximize value-delivery across an organization. 
Upon completing this certification, learners will know proven concepts for managing agile programs and portfolios as well as common pitfalls to avoid when implementing agile at scale. 
Training is useful for:
Senior managers new to agile and adaptive management styles and project or mid-level managers in agile organizations ready to apply their agile management skills to broader contexts. Experienced Scrum Masters, Project Managers, Program Managers, and Agile Coaches who are passionate about transforming the way organizations deliver value will also find this certification rewarding.
Trainers
Timofey Yevgrashyn

Agile Coach
Berlin, Germany 
Timofey is a coach and management consultant for the implementation of Agile / Lean mindset and methods. He has spent more than 23 years in the IT industry, with more than 12 of those years as a project manager and almost a decade as coach. Since 2008, he has been training and implementing Agile development methods.
Timofey has many years of experience advising and managing crisis situations in development teams, and extensive experience in optimizing business processes for companies.
Nastassia Krupiankova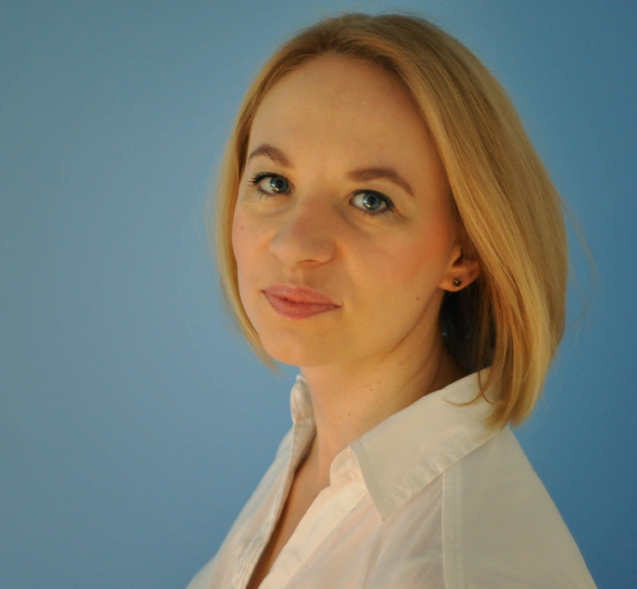 Nastassia Krupiankova is a highly qualified and skilled Agile Coach and Scrum Master.
She has more than 11 years of experience in software development at various positions. Her main responsibilities are coaching teams, product owners and scrum masters in adoption and implementation of agile practices.
Nastassia is an ICAgile Certified Professional in Program and Portfolio Management, Agile Project Management and Agile Team Facilitation. She is also Certified as Professional Scrum Master, Professional Scrum Product Owner (Scrum.org) and SAFE 4.0 Agilist.
As a member of various agile communities, she has developed her knowledge and skills.
Do you have questions about Delivery At Scale (ICP-DAS) with Certification(Berlin, English)?
Contact AgileLab
Save This Event
When & Where

www.stratum-lounge.de
Boxhagener Straße 16
Alte Pianofabrik
10245 Berlin
Germany


Thursday, 10 September 2020 at 09:00

-

Friday, 11 September 2020 at 17:00 (CEST)
Add to my calendar
Organiser
AgileLAB is a distributed team of Agile coaches with hands-on experience in international and remote work.
No one thing will work permanently without any changes, that's why we are on a daily basis in the search and improving developed techniques.
We provide author's training courses accredited by the International Consortium for Agile (ICAgile), as well as licensed by Scaled Agile Inc, Kanban University, Management 3.0 B.V. and etc.
AgileLAB - expert practitioners. We only share working methods that were successfully implemented in our projects.
3 values we share:
Growth:
We are interested in growing due to the fact that we integrate the accumulated knowledge and experience in training programs that meet high international standards, communicate with people, interact with different companies and gain experience.
Freedom:
We don't have any "bosses", everyone is free to choose what they do and what not. 
Impact:
We're also impacting people and companies by sharing knowledge and working with them as consultants.
For more than 5 years, we have been sharing practical experience and best practices of the industry and helping to change thinking and become more successful for companies from different industries, such as:
IT, 

The Banking and Finance Sector,

The telecommunications industry,

Consulting and services.
During this time, we conducted more than 300 trainings and trained more than 3,500 people.
What makes us different?
AgileLAB - expert practitioners. We put into practice everything we teach in theory.

In addition to conducting trainings, all experts work in large companies on an ongoing or long-term basis.

AgileLAB training materials are based on the latest current trends, and trainers have real practical experience and in everyday life do what they talk about. Here you will not find dry theory or abstract cases.

At each training there is an opportunity to stimulate debate on any topic and to learn more deeply about working cases and examples.

At AgileLAB training, you can learn how to teach Agile to others, and then bring it to your colleagues.

We adapt each training to the specific needs of the audience, try to fill the existing gaps in knowledge, and structure what the participants already knew. We have always prepared more material than the standard program includes.

We are a distributed team with international experience. Our coaches work in the following countries: America, Germany, Netherlands, Russia, Belarus, Poland, Ukraine. This allows us to synchronize the experience of different countries. Those. We try the remote work experience ourselves.

We worked out the ONLINE training program in such a way that it creates the feeling of an audience event since we adapted the material to the format of virtual training as much as possible.
The team is our most valuable resource. We have professional and great stuff, which consists of creative people and diverse personalities. We put our minds to make Agile not just a methodology, but a lifestyle and way of thinking.