Location
School of Machines, Making & Make-Believe / ACUD
Veteranenstr. 21
10119 Berlin
Germany
Refund policy
Refunds up to 7 days before event
Description
Blockchains and deep learning are two of the most promising technologies to emerge in the 2010s. Hailing the oncoming "decentralized revolution", Bitcoin-loving venture capitalists are tripping over each other to disrupt every industry from flight insurance to bikesharing.
Meanwhile, major organs of the financial industry, transportation infrastructure, and social media are already largely governed by machine learning algorithms, as increasingly articulate AIs gradually automate various human faculties.
The influence of both of these technologies is further expanded by more of our everyday appliances getting connected to the internet and accumulating data. A primordial soup of ingredients for widespread and distributed AI is forming, and many are beginning to speculate about its potential; is it a libertarian panacea to an unjust society, or a totalitarian nightmare with no off-switch?
Section I
The first half of this workshop will introduce the fundamental components of blockchains, including public key cryptography, proof of work, smart contracts, and security considerations. We will survey the landscape of cryptocurrencies (Bitcoin and others), second-generation blockchain applications, and the concept of a decentralized autonomous organization (DAO).
The session will include a Python-based implementation of a bare-bones blockchain, and a discussion of their advantages and vulnerabilities, and attempt to dispel some of their most persistent cliches.
Section II
The second half will introduce machine learning. We will see how deep neural networks make sense of complex multimedia data, along with existing applications to computer vision and audition, natural language processing, and many others.
The session will also contain a hands-on implementation of a basic image classifier in Python, and a survey of practical resources, codebases and libraries, and services powered by AI. Finally, we will look at the intersection between AI and blockchains, brainstorm potential uses of both, and speculate on the social implications of such systems.

Syllabus
For a list of specific topics to be covered, view the public pad here.
About Participation
Participants should bring their laptops.
No prior experience necessary for participation.
Small class, up to 20 attendees.
Women and persons from LGBTQ+ and other under-represented communities in the tech field highly encouraged to attend.
Note: A few scholarships are available for women who, without which, would otherwise not be able to attend. Please send an email of inquiry to: info@schoolofma.org
Schedule


Sat. 29. October: 11am - 6pm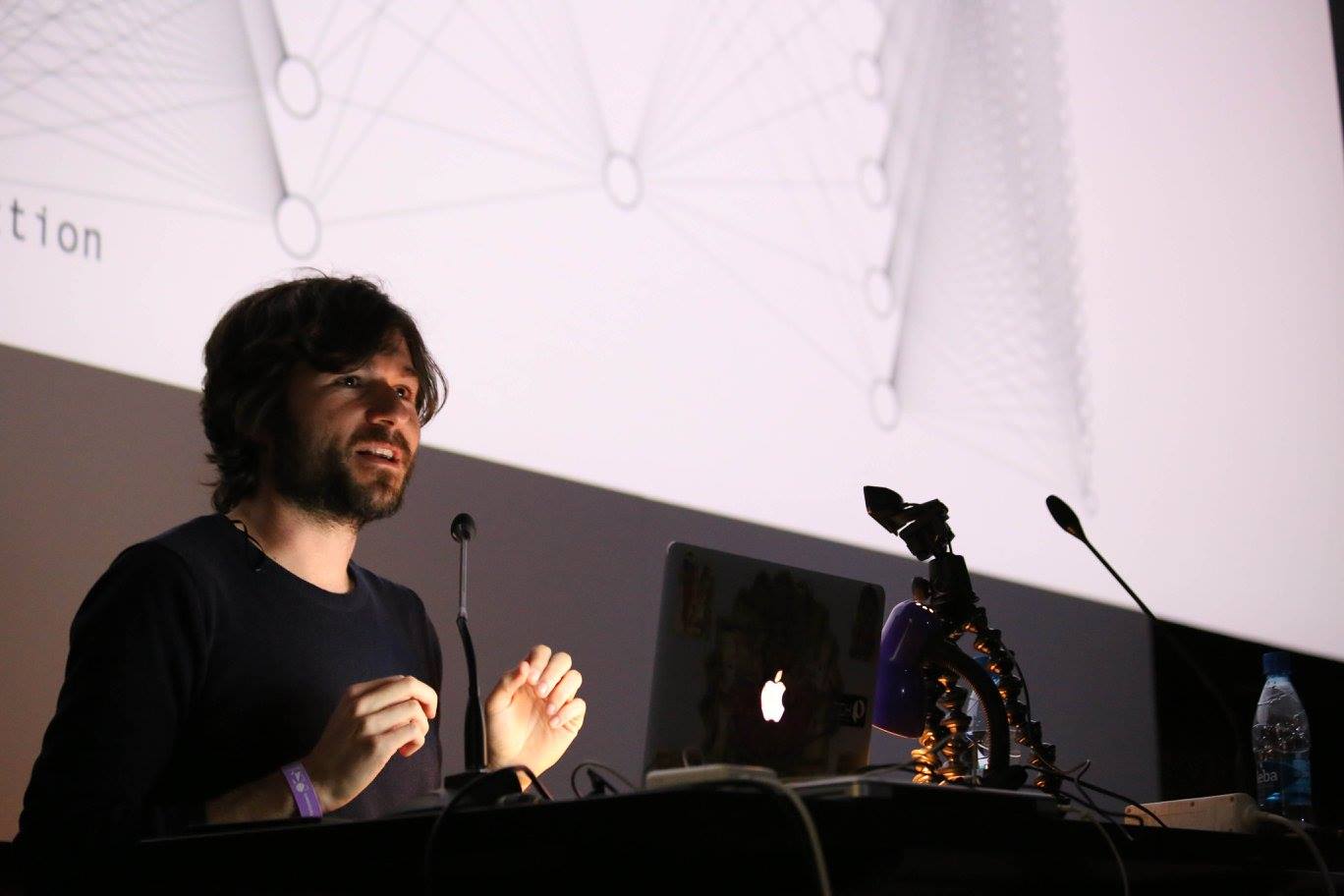 Instructor
Gene Kogan is an artist and a programmer who is interested in generative systems, artificial intelligence, and software for creativity and self-expression. He is a collaborator within numerous open-source software projects, and leads workshops and demonstrations on topics at the intersection of code and art. Gene initiated and contributes to ml4a, a free book about machine learning for artists, activists, and citizen scientists. He regularly publishes video lectures, writings, and tutorials to facilitate a greater public understanding of the topic.