Dieses Event ist beendet.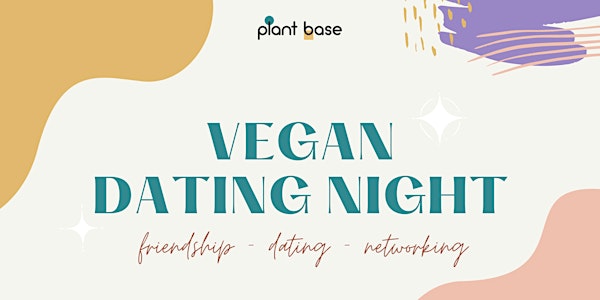 Date Deficient - Vegan Dating Night
Meet like-minded people for friendship, dating or networking!
Zeit und Ort
Veranstaltungsort
Plant Base Prenzlauer Allee 208 10405 Berlin Germany
Karte und Wegbeschreibung
Rückerstattungsrichtlinie
Kontaktieren Sie den Veranstalter, um eine Rückerstattung anzufordern.
Zu diesem Event
We've been hearing you're experiencing some serious Date Deficiency...so we've decided to help a little!
Would love to go on a date knowing you already have something important in common? Or simply want to meet like-minded folx? Then this event is for you.
We'll have a max. of 18 people - everyone will talk to everyone (in a speed dating form) to explore all opportunities for connection - either for romance, friendship or simple networking! We'll mingle, we'll chat, we'll laugh and we'll socialize - all that while drinking delicious vegan wine (also alcohol-free).
The ticket includes a welcoming drink (wine/beer/lemo/tea), Eventbrite fee, VAT and a fee for the event host - Viktoria, who will make sure you get to talk to everyone and provide some ice-breaking activities.
!!! This event DOES NOT come with an assumed normativity - all sexualities and identities are what makes the world beautiful <3 If you are interested in talking to certain people only, this event is probably not for you:)
*Please purchase your tickets carefully as there are no cancellations or refunds. The tickets are non transferable to other events / dates. If you decide / cannot join afterall, you can sell your ticket or give it to a friend!*