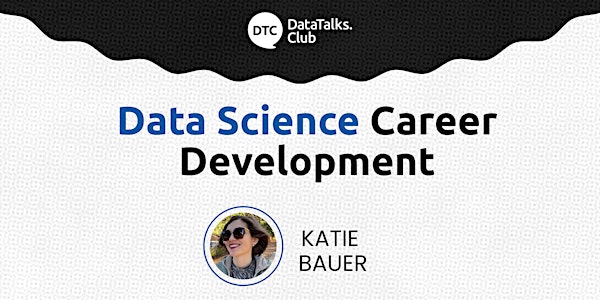 Data Science Career Development
How managers support career development - Katie Bauer
About this event
Outline:
What does it mean for someone to be junior vs. senior?
What is different about career growth for junior vs. senior data scientists?
How much responsibility does a manager have for growing someone's career?
What approaches do you recommend for managers to get better at developing talent?
About the speaker:
Katie Bauer is a data science leader also known for her writing and thinking about data careers and managing effective data teams. She is currently the Head of Data at GlossGenius, a leading software platform for beauty professionals in the US salon and studio space. Previously she led Twitter's infrastructure data science and analytics organization, ran the consumer data science team at Reddit, and has worked as an analyst and ML engineer in Adtech and natural language search.
DataTalks.Club is the place to talk about data. Join our slack community!