Eventinformationen
Veranstaltungsort
Pirates Hub @ Swisscom
12 Konradstrasse
8005 Zürich
Switzerland
Beschreibung
Testing, testing, testing - one of the Silicon Valley mantras! Especially for new creative ideas, university projects, or early start-ups it is extremely valuable to get feedback from the industry and validate the business model before you are really getting started. That's why we started DART 17, a testing lab to bring interactive projects and start-ups from Switzerland to San Francisco.
Hear the story of tech Start-Up Dacuda from Karim Nemr: How they went from a kick-starter campaign to the worlds first scanning mouse with LG electronics, to 3D scanning and an asset deal with Magic Leap. Magic Leap, by the way, is one of the most secretive company in Silicon Valley with 1,9 billion dollars of investment! On this journey, Karim and his team went back and forth between Switzerland and the US and each visit helped to test and adapt their strategy.
Karim is followed by four start-ups who have been part of DART 17 Program: Imverse, Struckd and Humanising Autnomy, who are at the beginning of their own journeys and are coming to share their learnings.

Arijana Walcott and Sophie Lamparter, the founders of DART 17 are going to share more about the program: What we have done so far, what works and what whats next.
—-
Program:
17.30 Doors Open
18.00 Introduction by Arijana & Sophie, DART 17
18.10 Fireside Chat with Karim Nemr, PXL
18.30 Imverse, Struckd and Humanizing Autonomy share their learnings
19.15 Next steps for DART 17 with Arijana & Sophie
19.30 Networking Apéro and Demos
21.00 Doors Close
_________________________________________________________
Keynote Speaker Karim Nemr
Karim is an entrepreneurial technologist with extensive hands-on experience in business development, marketing, and product management in start-up environments. During more than 7 years he has been responsible for the business strategy of the award-winning high-tech startup Dacuda. He has driven Dacuda's AR/VR product strategy which has led to the asset sale to the American giant AR startup Magic Leap. In March 2017, Karim has founded his own high-tech startup, PXL Vision AG. Karim is an expert in AR/VR, while his technology experience spans computer vision, robotics, optics, manufacturing, artificial intelligence, and blockchain.
Presenting Startups:

Imverse is democratizing photorealistic virtual and mixed reality content creation, transform a single 360° photo into a 3D interactive environment. Create easily a VR/MR experience with lie hologram actors and real-time VFX.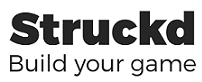 Struckd is working on becoming the next Youtube for user-generated games by democratizing game creation through their unique platform.

Humanising Autonomy envisions a world of natural interaction between autonomous vehicles and humans. They develop human-centred solutions for human-machine interactions, using machine vision. They're developing a valuable solution for several autonomous industries.
DART 17 is an initiative supported by swissnex San Francisco, Swisscom, Pro Helvetia, Engagement Migros and Gebert Ruef.
Datum und Uhrzeit
Veranstaltungsort
Pirates Hub @ Swisscom
12 Konradstrasse
8005 Zürich
Switzerland