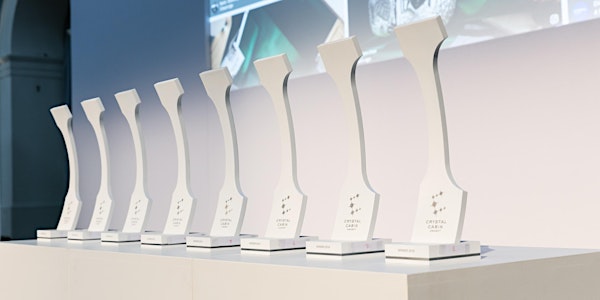 Crystal Cabin Award 2021: Invitation to the digital award ceremony
Crystal Cabin Award 2021: Invitation to the digital award ceremony
About this event
Twenty-four ideas for a new flying experience, eight winners who are now being chosen virtually! Many of the ideas submitted to the Crystal Cabin Award in 2020 addressed challenges that are more relevant today than ever before, and so the Crystal Cabin Award Association is delighted to finally be able to award them. While the prize giving ceremony is usually reserved exclusively for finalists, sponsors and other distinguished guests from the industry and politics in the Hamburg Chamber of Commerce, this year the digital doors will be opened to the cabin interiors community worldwide.
The Crystal Cabin Award Association cordially invites you to
the Virtual Crystal Cabin Awards 2020/2021
30 March 2021, 2 p.m. (GMT+2/Hamburg Time).
More information on how to participate via livestream will be provided shortly.
Be there when the international jury of experts awards the winners and look forward to a "Crystal Cabin Award TV" experience with high-profile guests. An overview of the finalists can be found here in the playlist: https://www.youtube.com/watch?v=j9uFYEEhxGg&list=PLkDNq1YD4CFiBlHs71RYwKem5C3z9rOCf
By the way: 2021 will be marked by two Crystal Cabin Award shows: this year, the jury will also award two special categories "Clean & Safe Air Travel" and "Judges' Choice Award". The awards ceremony is scheduled to take place at the Aircraft Interiors Expo in Hamburg on August 31, 2021. More info: https://www.crystal-cabin-award.com/cca-news-realeases/article/crystal-cabin-award-announces-special-categories-1.html