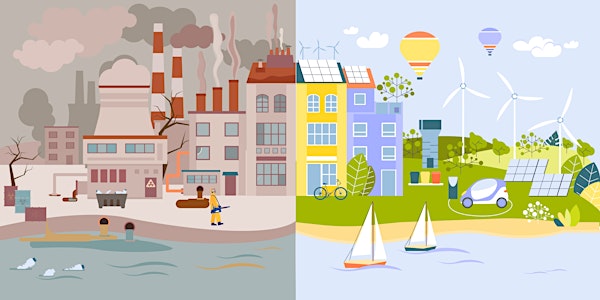 Location
Instituto Superior Técnico - ATRIUM ( detailed direction: https://goo.gl/maps/bdbfLy1urxatLHum8 )
1 Avenida Rovisco Pais
1049-001 Lisboa
Portugal
We bring crypto carbon ecosystem together. Join us in Lisbon on July 1st for a collaborative workshop! + crypto carbon art evening!
About this event
Who is it for?
Are you a web3 participant who wants to learn more about crypto carbon ecosystem, regenerative finance, incentives - specifically for distributed solar power and energy efficient use of it?
Are you a decentralized solar power enthusiast who wants to reimagine voluntary carbon markets, using programmable markets and incentive design mechanisms, participatory networks, and self-sovereignty?
The Program Please update your attending status, so we can consider inviting people from the waiting list.
Workshop 2:30pm-6pm (@Técnico, Atrium): Collaborative Workshop, with impulse talks and post event digests. You will learn about current developments of crypto protocols that aim to tackle the left-over problems of decades long, misaligned, global, environmental policymaking.
With following impulses
and in a collaborative setting we will make sense of this decentralized movement, our participation and purpose in it.
- change of location! -
Exhibition 7:30pm-9pm (@Younergy, Office) : "Value(s) of Solar", to the best of our knowledge, this is the world's first solar & carbon crypto art exhibition! The evening will inspire to reflect and exchange on what moves us.
Sponsors: