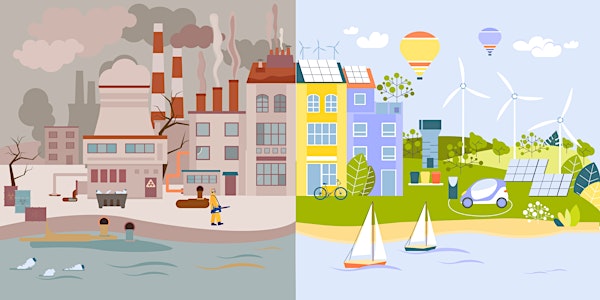 Crypto Carbon Ecosystem - Paris
Location
Learning Planet Institute
8 bis Rue Charles V
75004 Paris
France
Join us for a collaborative workshop + art exhibit: on reimagining value exchange systems using web3
About this event
How decentralized solutions contribute to clean energy transition and help each of us become an active participant of this needed transformation?
Who is it for?
Are you a web3 participant or a sustainability expert who wants to learn more about crypto carbon ecosystem, regenerative finance, incentives for distributed solar power and energy efficient use of it?
Are you a decentralized solar power enthusiast who wants to reimagine voluntary carbon markets, using programmable markets and incentive design mechanisms, participatory networks, and self-sovereignty?
What can you expect?
We will share the insights from the Lisbon event, and timely articles, and scnearios a week before. In a collaborative setting our aim is to enable common understanding of how web3 can be a game changer.
Program
15:15-15:30 Welcome performance
15:30 - 18:30 Collaborative workshop with impulse talks. Impulse talks from participants Younergy Crypto, Kernel, KlimaDao, Token Engineering Commons, Toucan will inspire you for the following collarboative workshop with Open Space Technology.
18:30 - 20:00  Values of Sun Exhibition and drinks
Sponsors: