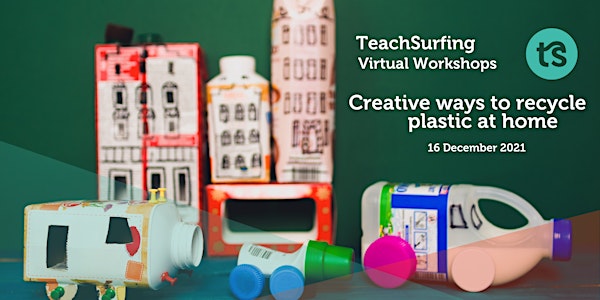 Creative ways to recycle plastic at home - bilingual English/Deutsch
Sales Have Ended
Ticket sales have ended
Thank you for your support! Your donation for this online workshop will be used to create an in-person workshop held in Lima, Peru :) Checkout our crowd funding on betterplace.org https://www.betterplace.org/en/projects/79639-stayhomeshareknowledge-support-virtual-knowledge-sharing
Sales Have Ended
Ticket sales have ended
Thank you for your support! Your donation for this online workshop will be used to create an in-person workshop held in Lima, Peru :) Checkout our crowd funding on betterplace.org https://www.betterplace.org/en/projects/79639-stayhomeshareknowledge-support-virtual-knowledge-sharing
Join this sustainability workshop for children, parents/adults to learn more about plastic and the fun creative ways to recycle/upcycle them
About this event
We regret to inform all that the workshop today, 16 December will be postponed due to unforeseen circumstances. We will inform you once it is rescheduled to a later date. With apologies for any inconvenience caused.
Bilingual event in English and German ( Für Deutsch bitte unten weiterlesen. )
Children (+5 years), parents and adults will enjoy this interactive workshop that explores plastic waste, the different types of plastic, its properties and the methods to recycle or upcycle them properly. Together we will learn how to lessen the use of plastic in our daily lives that would benefit both the environment and our wellbeing.
According to 'The New Coal: Plastics and Climate Change' a report published by Beyond Plastics a US-based environmental group, 'the plastic industry's contribution to climate change is on track to exceed that of coal-fired power by 2030'. Plastics originate as fossil fuels, and greenhouse gases are emitted at each stage of the plastic life cycle. Massive individual and group action is therefore critical in ensuring the support for the Sustainable development goals in environment protection (SDGs 12-15).
This virtual workshop aims to raise awareness within communities of the simple and individual ways we can all contribute to protect the environment and effectively contribute to a safer, cleaner and more habitable world. Please register to receive the event link.
* Suggested donation of 5€-10€ for the event ticket. Fees collected via eventbrite from this workshop would go towards supporting an in-person workshop to be held in Lima, Peru where there is an already critical need for awareness and education about minimising plastic use.
Virtual workshop agenda:
Deep dive into the world of plastic
Workshop introduction
Overview about plastic and presentation of own plastic waste collected from the home
Learn about plastic types through interactive activities
Exploring the properties of plastic
Floating test and segregation
Recycling and upcycling plastic
Creating mini pockets out of tetra packs
Introduction to the Merijaan Recycling Hero program
About the TeachSurfers: Gianna from Germany and Isabella from Peru are working towards a world without new plastic production. Together they are part of Merijaan a collective that upcycles plastic waste into new, beautiful and durable products. They have held plastic awareness workshops for children, parents and adults in Germany and Sri Lanka. Here, they explored the possibilities of plastic by creating new products and raised awareness to broaden the participants' understanding of plastic.
----------- Auf Deutsch
"Kreativ-Workshop um deinem Plastikmüll ein neues Leben zu geben"
Sei dabei und mach mit beim nachhaltigen und interaktiven Workshop für Kinder (+5 Jahre), Eltern und Erwachsene um mehr über Plastik zu lernen, damit zu basteln und diesen kreativ zu recyclen. Wir tauchen ein in die Welt des Plastikmülls: Welche Formen, Farben und Eigenschaften gibt es? Und wie können wir diesen kreativ recyclen und durch Upcycling wiederverwenden?
Gemeinsam lernen wir, wie wir Plastikmüll in unserem Alltag reduzieren können um unserer Umwelt und uns selbst gutes zu tun. Um dabei zu sein registriere dich hier und du erhältst den Link zur Online Session am 16.12.
Laut dem Report "The New Coal: Plastics and Climate Change" von Beyond Plastics "ist die Plastik-Industrie auf dem besten Weg dahin im Jahre 2030 größere Auswirkungen auf den Klimawandel zu haben als die Kohlekraft".
Plastik schafft fossile Brennstoffe und in jedem Lebenszyklus dieses Materials werden Treibhausgase freigesetzt.
Um dagegen anzugehen sind wir auf das Handeln von uns selbst als Individuen und in Gruppen angewiesen.
Deshalb wollen wir mit diesem virtuellen Workshop ein Bewusstsein dafür schaffen und einander einfache Ideen an die Hand geben wie jeder von uns einen Beitrag leisten kann unsere Umwelt zu schützen um eine sichere, saubere und bewohnbare Erde zu gewährleisten.
*Spendenvorschlag: 5-10€ für das Eventbrite Ticket. Alle Einnahmen, die durch diesen Workshop generiert werden, fließen in die Organisation eines Workshops in Lima (Peru) vor Ort, wo dringend Bewusstsein und Bildung für die Minimierung von Plastik geschaffen werden muss.
Ablauf des virtuellen Workshop:Eintauchen in die Plastik-Welt:

Einführung in den Workshop
Präsentation des Hausmülls

Plastik Arten erkennen

Plastik Arten kennenlernen und erforschen
Schwimmtest und Trennung der Plastikgegenstände

Recycling und Upcycling der Plastikgegenstände

Basteln von Mini-Taschen aus Tetra-Packs
Einführung in das "Merijaan Recycling Helden Programm"

Q&A und offene Diskussion

Teilnehmer können Fragen stellen
Weitere Ideen können ausgetauscht werden

Über die TeachSurfer:

Gianna aus Deutschland und Isabella aus Peru arbeiten für eine Welt ohne neue Plastikproduktion. Gemeinsam sind sie das Herz von "Merijaan", ein Kollektiv das Plastikmüll in neue, schöne und langhaltige Produkte verwandelt.

Gianna und Isabella haben bereits mehrere Workshops wie diesen für Erwachsene, Eltern und Kinder in Sri Lanka und Deutschland gegeben und das Bewusstsein und Verständnis für und von Plastik gestärkt.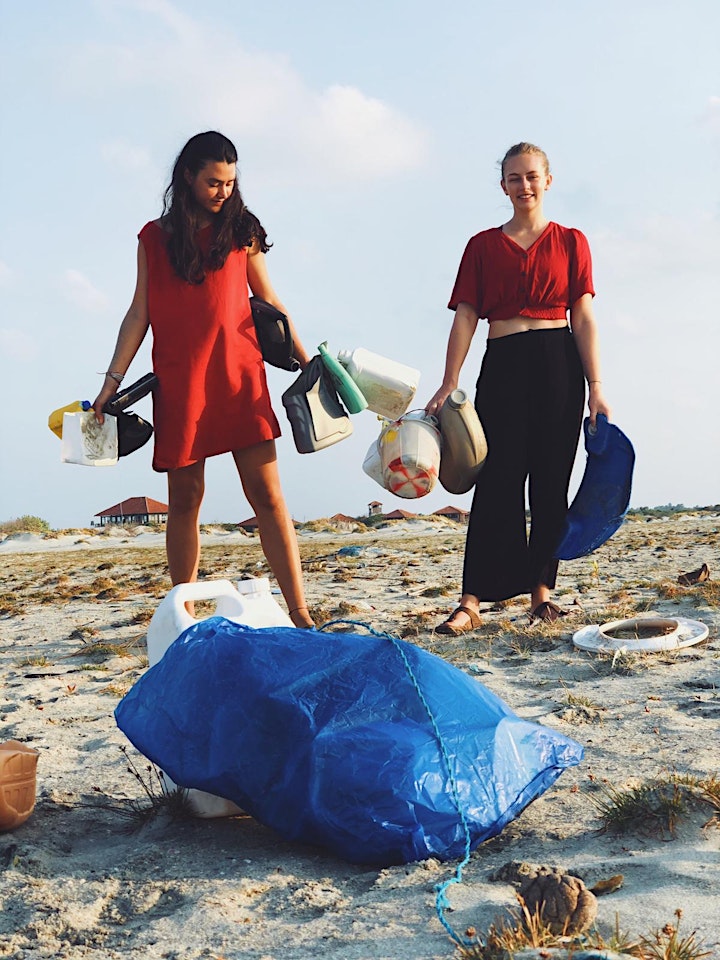 Organiser of Creative ways to recycle plastic at home - bilingual English/Deutsch