Event Information
Location
orangelab
Ernst-Reuter-Platz 2
10587 Berlin
Germany
Description
FRIDAY, 15/03/2013.
You will be able
to sign up, starting on Monday, March 11
at 10:00 am (Berlin Time). Please let us know if you have a ticket but can no longer make it (
berlincreativemornings@gmail.com
) or cancel your reservation through Eventbrite. Your ticket will then be given to someone on the waitlist. Thank you!
SPEAKER
During the discourse of delving into the depths of design, Daniel Dittmar developed a disdain for dignitaries and dilettantes alike, displaying detrimental, destructive, and dispiriting deeds. Despite damply dilating such doings with directional dynamism through detailed doctrines and decadent drudgery, depravity doesn't die.

Desecration of dames, drugs and Drambuie provided decent dosage during the dusk till dawn days, but Daniel Dittmar discovered this developed a disharmony with his design and a deviation of his disciplines and demeanour. He duly deterred.

The discotheque of discord still despicably dwells despondently (sometimes dormant) so the duel for design decency isn't done!

Daniel's decree is a desire to desegregate different design disciplines, and diffuse the local district through distinctive, deluxe and dexterous design.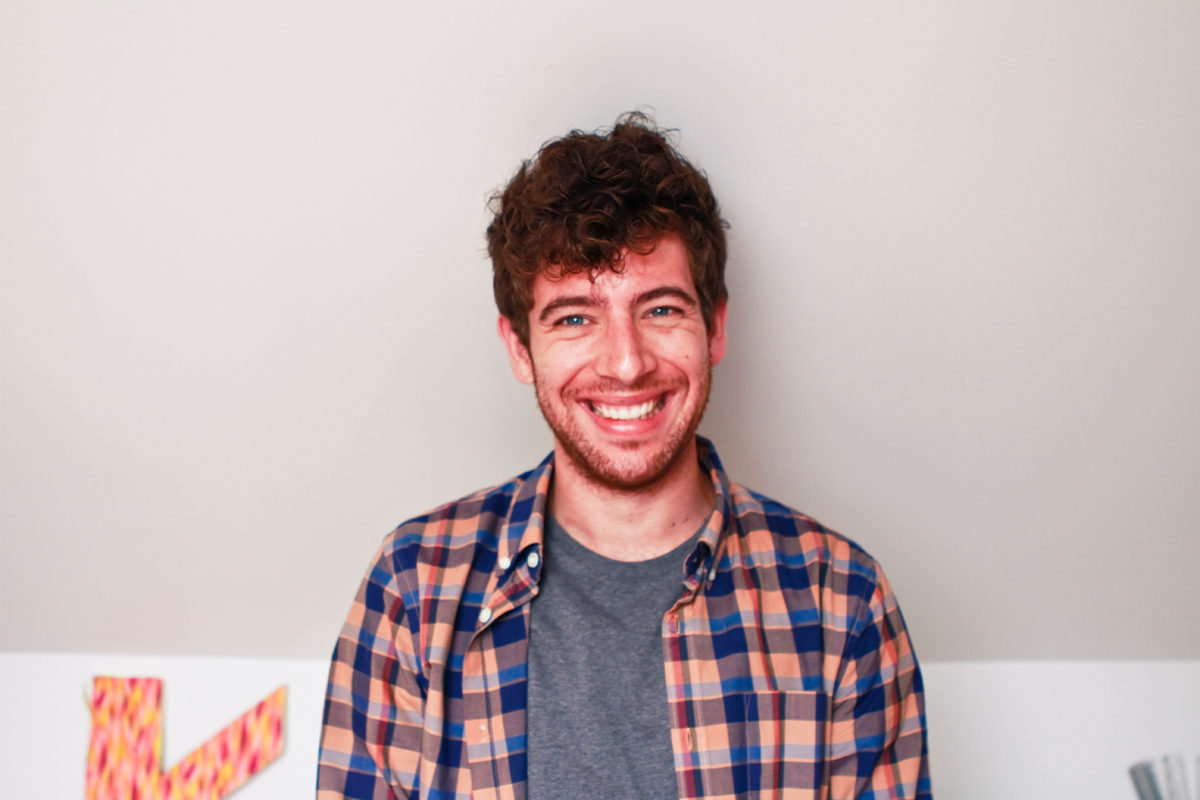 -----

Daniel Dittmar is an Australian creative working across a variety of disciplines including brand identity, community interaction, exhibition curation, spacial installation, and mobile design.
He lectured at Billy Blue College of Design in Sydney Australia for 3 years, using the experience to motivate, grow, and track knowledge from students directly back into his ethos and practice.

Currently he is living in Berlin and discovering new ideas, language, and people.
HOST
Our host is the wonderful Orangelab at Ernst-Reuter-Platz 2.
SPONSORS
This event will be hosted by Jürgen Siebert and sponsored by FontShop. The coffee will be served by the lovely guys from Electric Espresso.

About Creative Mornings
CreativeMornings is a monthly morning gathering for creative types. Each event includes a 20 minute lecture, followed by a 20 minute group discussion. The gathering begins at 8:30am with the topic presentation starting at 9:00am and everyone taking off for work at 10am. CreativeMornings are free of charge!
There are chapters around the world including London, Zurich, Los Angeles, New York, San Francisco, Chicago and now Berlin!
Be the first to know when new events are being announced, video's are uploaded by signing up for the newsletter of your city over on
creativemornings.com
.
Date and time
Location
orangelab
Ernst-Reuter-Platz 2
10587 Berlin
Germany