Event Information
Location
orangelab
Ernst-Reuter-Platz 2
10587 Berlin
Germany
Description
DATE
Friday, 16/11/2012.
You will be able
to sign up, starting on Monday, November 12
at 10:00 am (Berlin Time). Please let us know if you have a ticket but can no longer make it (berlincreativemornings@gmail.com). Thank you!
SPEAKER

Bold Futures is a young studio for innovation communications using design as a medium to explore plausible future scenarios. In order to assess their respective desirability and to spark debate about our technologically mediated society Bold Futures devises so-called Science-Fiction Prototypes which are speculative (not yet developed, but fundamentally feasible) products or services that are communicated using various media. These artefacts "from the future" refer to aspects of possible future scenarios by implicitly asking how a society would need to be structured (economically, culturally, politically) to allow for their very existence.

This approach is especially handy when dealing with foreseeable developments in critical technologies (e.g. nanotech, biotech, neurosciences) that are set to fundamentally change the ways we live and interact in the future. The partners Ann-Kristina Simon and Helge Fischer will present case studies and discuss the usage of speculative design as a tool in future studies, innovations management, science communications and public relations.
Read a short excerpt of Helge's magazine article for Novu Argumente and the discussion that followed: Fatalismus ist der Feind guten Designs, oder... on Fontblog.de (in German).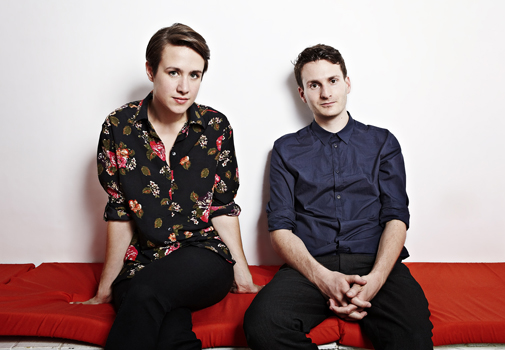 HOST
Our host for September is the wonderful Orangelab again, at Ernst-Reuter-Platz 2.
CreativeMornings is a monthly morning gathering for creative types. Each event includes a 20 minute lecture, followed by a 20 minute group discussion. The gathering begins at 8:30am with the topic presentation starting at 9:00am and everyone taking off for work at 10am. CreativeMornings are free of charge!
There are chapters around the world including London, Zurich, Los Angeles, New York, San Francisco, Chicago and now Berlin!
Be the first to know when new events are being announced, video's are uploaded by signing up for the newsletter of your city over on
creativemornings.com
.
Date and time
Location
orangelab
Ernst-Reuter-Platz 2
10587 Berlin
Germany