Sales Have Ended
Registrations are closed
We are afraid that sales ended for this event have ended. Please check future events for additional alternatives, we hope to see you next!
Sales Have Ended
Registrations are closed
We are afraid that sales ended for this event have ended. Please check future events for additional alternatives, we hope to see you next!
Description
CLS N°0 — Creation
Creative Leadership is leading by example



Why?
Have you noticed that we are entering a new era of leadership? We see that companies begin to sincerely work on their relationship with people and planet next to focusing on how to do good business. It is no longer a question of 'either/or' but one about 'yes, and…'.
Such a triple bottom line does not only make businesses more successful, it also is necessary we believe. A complex, volatile, unpredictable future demands for holistic ways of thinking. This kind of environment consistently creates disruptors and game-changers, affecting more and more industries. And we will most certainly see more of it.


What?
The Creative Leadership Salon is Munich's place to go for ambitious change makers. We gather professionals who are working at the intersection of leadership, creativity and business. Our mission is to help our leadership culture to make a leap.
www.creativeleadershipsalon.com


How?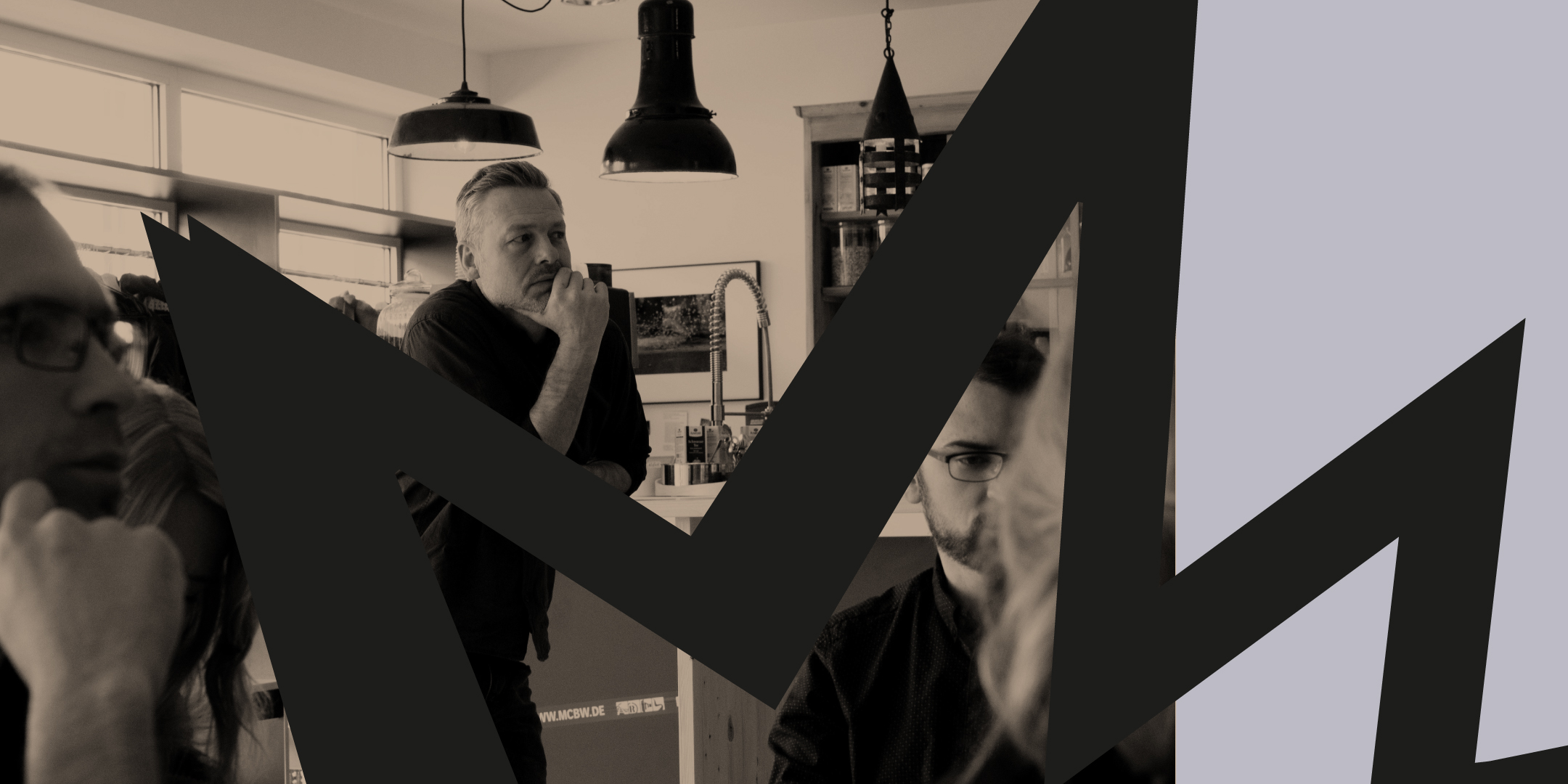 Our first issue of the Creative Leadership Salon is dedicated to our community.
On October 13th we will work together with you on conceiving an event that will genuinely support you with your personal development as a Creative Leader. CSL N°0 will be a hands-on experience, facilitated by 5 hosts.
We will embark on a journey of filling the idea of Creative Leadership with meaning:
It is not definitions that we are looking for but deeds, experiences and intra-/ entrepreneurship. This series will be about celebrating the making and daring — because the time is ripe for genuinely reinventing business.


Why joining?
How you will benefit from participating:
Co-Shape Munich's Creative Leadership hub together with professionals and leaders from various industries.

Become part of a community of pioneers, innovators and purpose-driven personalities.

Hear about personal experiences and stories. Leverage the paradigm shift in leadership and business developing.

Learn how to tap into group intelligence (Salon as method and Fishbowl). Harvest ideas around questions of facilitation, co-creation… and obviously learn from creative leadership by example.

We will make sure that you will feel at home at CLS. To us, this means: you may expect good vibes and good wine.

Please do us a favour: Creative Leadership comes in many colours and tastes. Help us to celebrate this diversity: We would kindly ask you to bring a cheese of your choice.
The approach of thinking holistically, humanely and imaginatively is mirrored in our idea of Creative Leadership.
Following our head, heart and experience we want fill the idea of Creative Leadership with action and examples. We strive to bring it alive.
And we would like you to join us!


Agenda: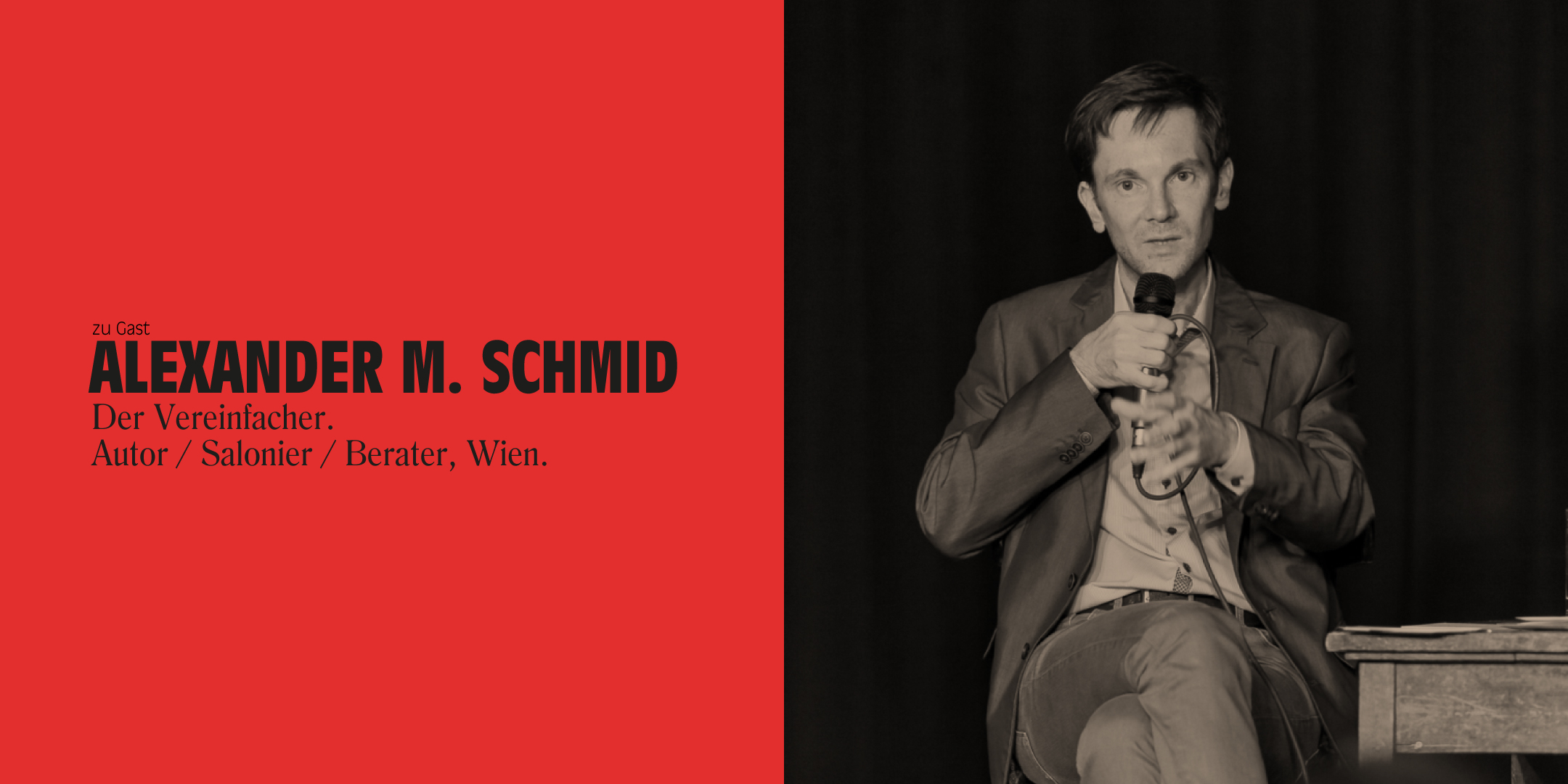 1) Networking accompanied with cheese and wine
2) Impulses
Intro to the Creative Leadership Salon Team

Alexander Schmid (Wien) | Der Vereinfacher| Autor | Salonier | Berater. blog.dervereinfacher.at & Twitter: @dervereinfacher. Inspirational talk around relevant personal initiatives (Salon/ Vereinfacher/ Atelier).
3) Workshop/ co-creation (using LEGO® SERIOUS PLAY® as a collaboration/ co-creation/ facilitation technique) in groups, supported by dedicated co-facilitators: Concrete stories/ personal experiences around creative leadership examples.
4) Conclusions (introducing shortened Fishbowl): What happened this evening? Why joining upcoming events? Discussion led by Alexander M. Schmid.
5) Conclusions/ Impressions/ Networking


About the event location: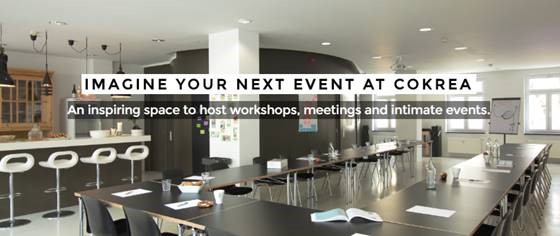 Go and check our web page www.cokrea.comand let us what you think
Take a look at our space and services
Join one of our upcoming events
Or just make an appointment to take a look … we would love to show you around.
FAQs
Why are you charging for the event? How do we calculate the price? ​
We are using transparent pricing and just charging for the costs to organize the event (such as room, meals, travel, etc) that are not sponsored. We are calculating 30 participants. Should proceeds exceed actual costs amount will be transferred to the next event.
Room Rental - sponsored by COKREA
Materials - sponsored by COKREA
Cleaning 50,00 €
Organisation, Salonier + Facilitators (Fees ) - sponsored by Alexander Schmidt/ Off-Time GmbH/ COKREA/ NAMENAME
Salonier (Travel and Accomodation) 250,00 €
Homepage 150,00 €
Ticketing costs and Invoice processing 220,20 €
Food & Drinks (at cost) 300,00 €
Total (net) 970,20 €
Ticket Price (net) 32,34 €
Ticket price (including Eventbrite ticketing & MwSt) 38,48 €
What are my transport/parking options getting to the event?
Directions to COKREA can be found here
Where can I contact the organizer with any questions?
Just click on the "contact" button below or send an e-mail message
Is my registration/ticket transferrable?
Yes, up to 1 day prior to the event
Can I update my registration information?
Yes, up to 1 day prior to the event
Do I have to bring my printed ticket to the event?
We would appreciate if you could bring a printed ticket or download it to your mobile phone to ease registration.
What is the refund policy?
If you cancel up to one month before the event, 50% of your workshop fee will be refunded. After that date we cannot refund fees for any reason, but at any time you may designate someone else to attend the workshop in your place.
Tickets prices will be refunded 100% if the workshop is canceled at the organizer's discretion.The organizer cannot be held responsible for travel reservation losses or inconvenience resulting from cancellations.
Is the event in English?
This first event is going to be held in German and English.
Language support will be offered as much as needed.