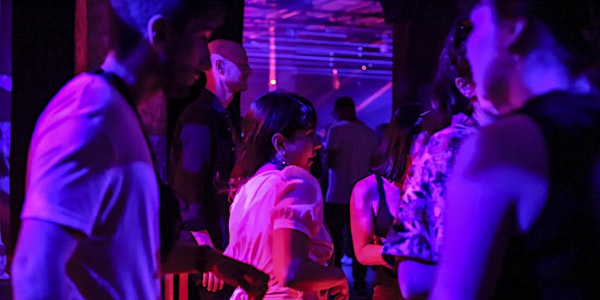 Creative Footprint: Focus group on music & nightlife venues in Montréal
Creative Footprint: Focus group on music & nightlife venues in Montréal
About this event
Creative Footprint invites all folks involved in Montréal's music and nightlife scenes to participate in a one-hour online focus group discussion on Montréal's fabric of music and nightlife venues hosted via Zoom on:
Wednesday 12th October 2022 at 11:00am-12:00pm (noon) Montréal local-time (EDT)
Thursday 13th October 2022 at 16:00pm-17:00pm Montréal local-time (EDT)
If you are a Montréal-based DJ, artist, venue operator, community leader, activist, event organiser, promoter, journalist, or anyone embedded in Montréal's nightlife scenes — Creative Footprint welcomes you to participate and centre your perspectives on the city's nightlife.
Creative Footprint is a research project by VibeLab, a Berlin-Amsterdam-Sydney-based night-time research and advocacy agency, in partnership with the University of Pennsylvania's PennPraxis, that surveys communities and maps the spatial distribution of creative spaces to study nightlife and cultural impact of nightlife on cities. Creative Footprint has previously researched the music and nightlife scenes of Berlin (2017), New York City (2018), Tokyo (2019), Stockholm (2021) and now Montréal (2023).
Over the next months, we will research Montréal's 'creative footprint' to identify the current needs and challenges of communities embedded in Montréal's nightlife scenes. By empowering emerging and established voices, this research project will inform policy- and decision-makers in Montréal on how to best support creative spaces and communities for future generations. Your insights from the focus groups will develop the findings and recommendations provided in the final Creative Footprint report due to be published in Spring 2023.
Please note: The focus group will be hosted in both English and French, attendance is free and open to all.
–
Creative Footprint Montréal is a research project by VibeLab in partnership with PennPraxis, and is funded by MTL 24/24. More information on the project can be found below:
https://www.creative-footprint.org/
https://www.vibe-lab.org/
https://www.mtl2424.ca/