Copenhagen: JUMP-START YOUR BUSINESS, GIRL!

Tuesday, 10 June 2014 from 18:30 to 23:00 (CEST)
Event Details
"Women are born leaders. They just don't know it yet!"
 
You have a business idea! What are you waiting for? Now is the perfect moment to start!  
Get inspiration and knowledge from experienced female founders! You'll hear about what it can be like to start a business from scratch. What challenges are there? How do you stay motivated? How do you reach higher levels? You get to ask the questions!
The founders of WEFOUND, World Women Startups & Entrepreneurs Foundation, will share valuable advice on how to start your own company. This will help you take your first steps towards independence.
Network your way to success! Connect with other like-minded women! Find your future co-founder or mentor! Exchange ideas with other ambitious women in an inspiring atmosphere!
You get: Inspiration, knowledge, meet experienced female founders, toolkit for successful female startups, present your own business, networking, an awesome location at  Startupbootcamp, free drinks & snacks, lots of fun!
Heads up! We have a limited number of tickets.
Most frequently asked question:  "Can men also join?"
Answer: "Yes! And bring your friends!
Program:
18:30 - Welcoming
19:00 – 19:40 - How I got my business rolling!
Tine Thygesen, CEO Everplaces and co-founder of Foundershouse
She started her first company in a garage in Australia. Without any programming skills, she designed the website herself. The website looked terrible, yet, the business went terrific! From day one, her strategy was to infuse the impression that the company was huge. A year later, she sold it.
Today she lives in Denmark. Not only is she known for her outstanding performance as a CEO for 23 and Venture Cup, she is also the brain behind Everplaces, Founders House, Nordic Cleantech Open, Global Event Supplies! She loves kicking ass and is therefore, in addition, a fierce karate teacher!
19:40 – 20:00 - Pitch your business
Only 10 slots available. Please buy a pitch ticket.
20:00 - 20:45 - Toolkit for starting a business
Val Racheeva, Founder & CEO of WEFOUND
Franziska Nylen, Founder & Public Speaker of WEFOUND

Leadership - How to lead with your heart
Times are changing, and so are leaders. We're going to speed up this process by teaching how to grow authenticity, integrity and being of service.
 
Business Model - And what happens next?
A lot of people begin with writing a business plan and get stuck with it for ages. Did you know that most business plans don't even survive the first contact with the customer? Don't worry, we got your back. We'll explain how it really works.

 
Perform a Pitch - Dos and don'ts
There are some mistakes that are constantly being repeated among speakers. They kill credibility instantly. And so the pitcher's idea loses its value. Hear out the expert who has made all possible bloopers you won't have to repeat!
Collect Contacts - Become a powerful networker
If you want to grow a business - create your own network! The networking ninja will explain how to improve your skills!
20:45 - 23:00 Mingle
Get some drinks, snacks and enjoy great company!
Event Partners: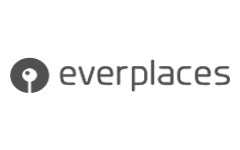 When & Where

Startupbootcamp
Landemærket 8
1119 København K, Copenhagen
Denmark


Tuesday, 10 June 2014 from 18:30 to 23:00 (CEST)
Add to my calendar
Organiser

We know with entrepreneurial mindset more women will realize their business potential.
We motivate, give trainings and provide powerful online resources to connect with co-founders, mentors and investors.
With passion we built a global supportive female entrepreneurs community for women who want to create fulfillment in life and positively impact the world.
Background
wefound.org a social startup with the HQ in Berlin.  We motivate emerging female entrepreneurs through events, meet-ups and give trainings to help them realize their business potential. In addition to that, for 2015 we plan to launch a mentorship program and an online social network.  Since launch of WEFOUND, in 2014, we have organized 50 events, workshops, webinars, networking and co-working days, in 13 cities Europe/9 countries. Invited 30 speakers and experts, among them were leading European female founders and Forbes billionaires. We are active European wide in many cities and currently count 5,000 people to our network. Our events mainly focus on developing entrepreneurial mindset, we tell the stories about how failure turns into success through changes in mindset. As partners for these events we had: Microsoft, Impact Hubs, Social Impact Lab, Evernote, Betahaus and etc.