Dieses Event ist beendet.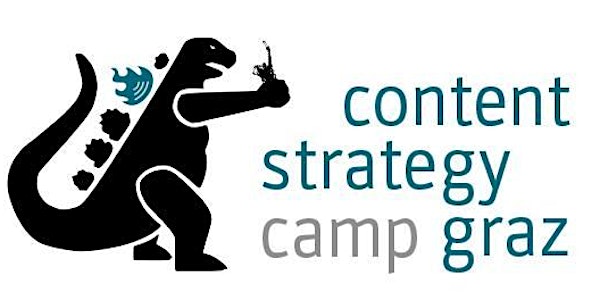 Content Strategy Camp Graz 2022
There will be a #coscamp again this year. This time, we'll exchange ideas online about all topics related to content.
Zeit und Ort
Veranstaltungsort
Ankündigung folgt
Zu diesem Event
#coscamp goes online
(English version below)
Das größte österreichische Barcamp zum Thema Content Strategie findet wieder online statt. Und wir nutzen wieder Gather Town.
Dreimal im Jahr organisieren die Studierenden des Studienganges Content-Strategie an der FH Joanneum ein Barcamp, um sich untereinander auszutauschen. Und seit März 2019 gibt es ein großes Barcamp, zu dem Alumni, Lehrende, PraktikerInnen - einfach die Content Strategie Community und Interessierte herzlich zum Austausch eingeladen sind.
Was ist ein Barcamp?
Man sagt auch "Unkonferenz" und ist ein reger Austausch auf Augenhöhe. Das Programm entsteht erst in der Früh. Jede*r Teilnehmer*in ist auch Teilgeber*in und trägt zum Programm bei. Das können Diskussionen sein oder Vorträge. Keine Sorge, wenn du dabei bist, ergibt sich alles von selber.
Mehr Infos zum Barcamp hier https://www.barcamp.at/Was_ist_ein_BarCamp
Themen des Content Strategy Camps sind Content-Strategie und verwandte Gebiete wie Web Design, UX Design, SEO, Online-Marketing, Social Media, Content Produktion und vieles mehr. Da wir normalerweise auch das BAR im Camp nicht zu kurz kommen lassen, werden wir uns auch für das online Event was einfallen lassen.
Die Anmeldung auf Eventbrite ist verbindlich, da unser online Raum limitiert ist. Bitte gebt aus diesem Grund rechtzeitig Bescheid, wenn ihr doch nicht kommen könnt. Es gibt eine Warteliste.
Der Hashtag des Content Strategy Camps ist #coscamp.
Studiengang Seite: https://www.fh-joanneum.at/cos 
Das Barcamp ist eine öffentliche Veranstaltung des Studiengangs Content-Strategie der FH JOANNEUM.
__________________________________________________
Mit meinem Besuch erkläre ich mich einverstanden, dass während dieser öffentlichen Veranstaltung Foto- und/oder Filmaufnahmen (inkl. Ton) u.a. auch von mir gemacht werden, die ohne Vergütungsansprüche meinerseits gegenüber dem Veranstalter zum Zweck der diesbezüglichen Dokumentation, Berichterstattung und Öffentlichkeitsarbeit verwendet bzw. veröffentlicht (online, Print usw.) werden.
***ENGLISH VERSION***
The largest Austrian barcamp on the topic of content strategy is taking place online. And we are using gather town.
Three times a year, the students of the Content Strategy programme at the FH Joanneum organise a barcamp to exchange ideas with each other. And since March 2019, there has been a large barcamp to which alumni, teachers, practitioners - simply the content strategy community and interested parties are cordially invited to exchange ideas.
What is a barcamp?
It is also called an "unconference" and is a lively exchange at eye level. The programme is developed in the morning. Each participant is also a contributor and contributes to the programme. This can be discussions or lectures. Don't worry, if you're there, everything will work itself out.
More information about the Barcamp you will find here https://en.wikipedia.org/wiki/BarCamp
Topics of the Content Strategy Camp are content strategy and related areas such as web design, UX design, SEO, online marketing, social media, content production and much more. As we usually also take the BAR in the camp seriously, we will also come up with something for the online event.
Registration on Eventbrite is binding, as our online space is limited. For this reason, please let us know in good time if you cannot come.
We look forward to seeing you there!
The Orga Team
Master's Programm Course page: https://www.fh-joanneum.at/cos 
The barcamp is a public event of the Content Strategy degree programme at FH JOANNEUM.
__________________________________________________
With my visit, I agree that during this public event, photographs and/or film recordings (including sound) may be taken of me, among others, which may be used or published (online, print, etc.) for the purpose of documentation, reporting and public relations work without any claims for remuneration on my part against the organizer.