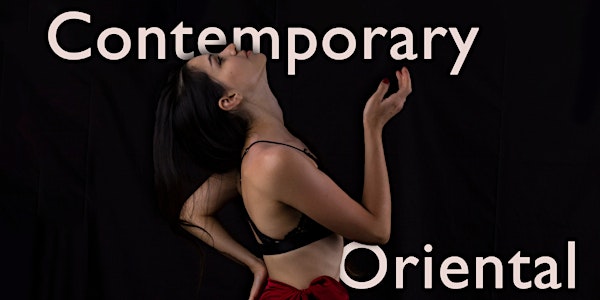 Mehrere Termine
Contemporary Oriental Dance (Bellydance Fusion) Online
Treat yourself with an energizing, fun and exciting dance session!
Datum und Uhrzeit
Mi., 7. Sep. 2022 11:00 - Mi., 5. Juli 2023 12:00 PDT
Rückerstattungsrichtlinie
Kontaktieren Sie den Veranstalter, um eine Rückerstattung anzufordern.
Zu diesem Event
Body power & Mind relaxation
Technical drills
Strength & flexibility exercises
Bellydance fusion techniques
Functional anatomy
Improvisation
Weekly combos
Feel good in your own skin.
You will feel energized, healthy and happy after a great dance session in a friendly and welcoming environment!
Contemporary Oriental Dance is bellydance fusion with contemporary dance, with a spice of ballet and urban dance. The class incorporates various techniques that improve the improvisation, body control, isolations, body-mind centering, musicality, and expressiveness.
During the class we will learn more about the correct dance posture, make dance conditioning exercises, go through simple ballet exercises and turns, and learn important oriental moves. In the end, we will combine these techniques into an exciting choreography.
Language: English / German if needed
Level: Open
Online event - works well because we are a small group and everyone gets a lot of feedback and attention.
No age restriction.
Über den Veranstalter
I am a dance teacher and exercise instructor, based in Berlin.

I focus on healthy dancing and lifestyle, and make sure to create a safe environment in my classes, where my students can grow and learn.

The most important thing for me is that my students feel comfortable to be themselves and confident in what they do!