Eventinformationen
Veranstaltungsort
The Munich Collective
Belgradstraße 66
80804 München
Germany
A heart-led monthly circle for *women who would like to express themselves in a safe space without any judgement. Learning, discovering and
Zu diesem Event
Hey sister! I'm grateful you've found this event!
I'm Paulina Burzynska, a believer of healing through love and discovery, certified Yoga Teacher, trauma informed and somatic experiencing knowledge - and I'm also a Sister, a Daughter, a Partner, a Healer, a Rheumatoid Arthritis Warrior, a lover of music, dance, chocolate, nature and a lover of life. 🥰
WHAT IS A SOUL CIRCLE?
A Soul Circle is a heart-led monthly container open to women, non-binary and trans women who would like to express themselves in a safe space without any judgement.🌼
In this container, you are invited to be truly unapologetically yourself.
Giving you the permission you need to stop for a moment, take a step back from your 'to-do list', breathe deeply, and ask yourself how you are doing. A chance to take the time out of your schedule and honor the sacred within you. A modern tool you can use to nourish, replenish, empower and 'fill your cup'.😊
Soul Circles are also a great way to connect with others and build a community because it takes a village to support each other so let's lift each other UP! ❤️
WHAT IS INCLUDED?
- Brief Movement Exercise to bring awareness into our body
- Introductions
- Learn & discuss the 'what how why' about meditation
- Get guided into a few brief meditations to experience them and have a chance to express, share and ask questions afterwards.
- Journal, take notes, or just sit and be.
- Ending in a healing and rebalancing guided meditation.
Then off we go for lunch! 🥗 Location TBC (close to the studio).
We will have tea & biscuits to enhance that cozy space. Bring anything with you that brings you comfort. 🍵 🍪
A space for self discovery, love and care of yourself in a space of no judgement to be truly and deeply yourself. 💌
MY STORY
My healing journey began mainly in 2014, when I was diagnosed with Rheumatoid arthritis. Until then I was living in survival mode, just focosuing on what others need and saying "I will be happy if they are happy"... But then everything changed. I began focusing on my own healing, which was super messy first before it all began to make sense. After all, I had no idea who I even was, what I liked...
I was taken down a path of learning about trauma, unexpressed emotions and how it effects our health. I discovered yoga, energy, affirmations, journaling and mindset work. All helping me heal on a deep Soul level.
One of the most helpful tools I've found along my journey is learning who I am, what I feel, what my body mind and soul feel separately and being able to express it. The raw, the real, unedited version of what I'm experiencing/sensing/feeling. This is what inspired me to create this container and all other classes and sessions for you.
NOTE
* Soul Circles are NOT a space for gossip, talking down on others, giving advice or solutions, or interrupting others while they are sharing.
* Everything shared in the circle is confidential and stays in the circle.
* Open to women, non-binary and trans women who would like to express themselves in a safe space without any judgement..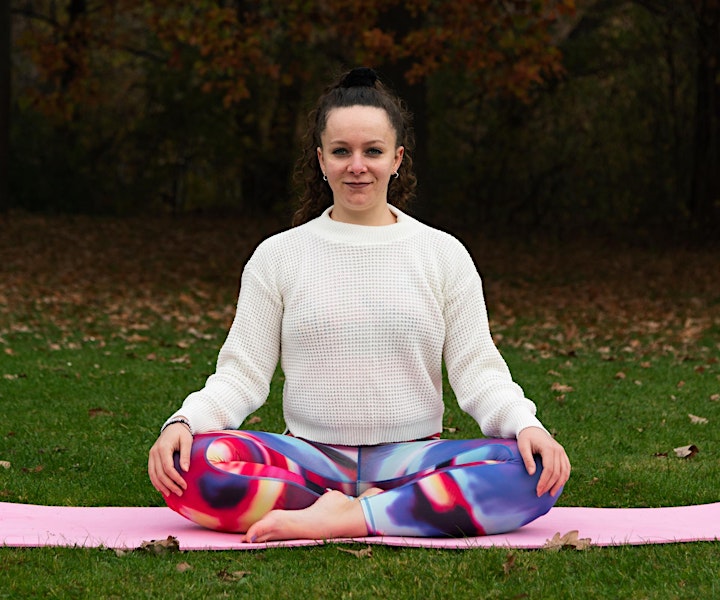 Datum und Uhrzeit
Veranstaltungsort
The Munich Collective
Belgradstraße 66
80804 München
Germany
Veranstalter von Connection - Intro to Meditation - Lunch
Hi beautiful soul! ❤️
Little bit about me and my purpose