Dieses Event ist beendet.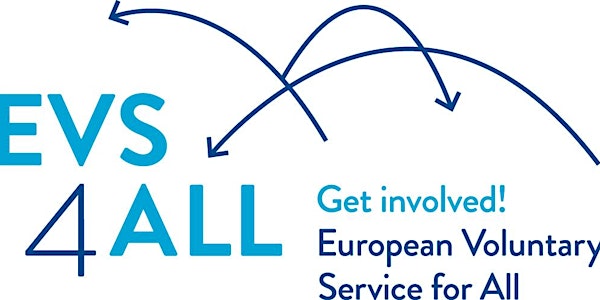 Conference "Volunteering for Social Change"
Zeit und Ort
Veranstaltungsort
Allianz Forum Berlin Pariser Platz 6 10117 Berlin Germany
Karte und Wegbeschreibung
Beschreibung
"How can we strengthen social cohesion and create a more inclusive Europe?" Many committed Europeans have been asking themselves this question in light of increasing Euro-scepticism and national egotisms 60 years after the execution of the Treaties of Rome. In particular growing social inequality is creating divides amongst communities and societies so that ever more people – among them many young people – are acutely endangered by occupational and social exclusion.
Concurrently, for the past 30 years, the Erasmus+ programme has been successfully putting European exchange and learning experiences for young people into action. Programmes like the European Voluntary Service (EVS), new mobility initiatives like the European Solidarity Corps and a range of national mobility programmes are not only popular, but more urgently needed than ever before to make Europe more perceptible, a truly lived experience. And yet, these offers are made use of only by a minority of people! How can EVS and other mobility programmes be made more accessible for young people, regardless of their educational background and social status? What are possible approaches to a European renewal process that promises a socially just and inclusive Europe, above all for young people?
These and other questions will be discussed at the European conference "Volunteering for Social Change" which will be held by the Allianz Cultural Foundation and its partners at the Allianz Forum in Berlin on 20 and 21 March. The conference will be opened with an evening event on 20 March during which i.a. Daniel Cohn-Bendit and MEP Brando Benifei will discuss which measures must be taken in order to create a socially just and inclusive Europe for young people. On Tuesday, the results of the European cooperation project "European Voluntary Service for All" (EVS4ALL) will be presented. By analysing concrete voluntary services fourteen organisations from the fields of European youth and voluntary work as well as foundations from Germany, France, Great Britain, Poland, Spain and Romania have developed European policy recommendations for an inclusive voluntary service which will be discussed with i.a. representatives of the European Commission. The project is funded by the Erasmus+ programme.

Conference Programme
Monday,
20 March
We Are Europe – Rebuilding Europe from the Bottom-Up
18:30
Admission
19:00
Musical interlude by Cielo Faccio Orkestar (part I)
19:15
Keynote
Daniel Cohn-Bendit
Discussion
Brando Benifei, Member of the European Parliament

Andrea Casamenti, European Youth Forum

Daniel Cohn-Bendit

Vincent-Immanuel Herr, Herr&Speer


Helena Häußler, EuroPeers
Moderated by Andrea Thilo
20:30
Musical interlude by Cielo Faccio Orkestar (part II)
20:45
Reception
Tuesday,
21 March
EVS4ALL – Towards a More Inclusive European Voluntary Service
09:30
Admission
10:00
Welcome notes
Michael M. Thoss, Allianz Kulturstiftung

Oonagh Aitken, Volunteering Matters

Manfred von Hebel, JUGEND für Europa
10:15
EVS4ALL – A short introduction to the project
Piotr Sadowski, Volonteurope

Annette Mütter, IKAB-Bildungswerk

Susanne Hauer, Allianz Kulturstiftung
Moderated by Sabrina Apitz, EuroPeers
10:45
European Voluntary Service for All – experiences and expertise
Iulia Paraschivescu, Chance for Life

Danut Dumitru, Roma Education Fund

Tim Velinsky, Stuttgarter Jugendhaus

Jürgen Herbst, Stiftung Evangelische Jugendhilfe St. Johannis Bernburg

Ana-Maria Neagu, EVS4ALL volunteer

Roxana Cojocarescu,

EVS4ALL volunteer



Moderated by Sabrina Apitz, EuroPeers
12:30
Lunchbreak
14:00
16:00
'Towards a More Inclusive European Voluntary Service'
European Policy Recommendations
Keynotes
Johannes Luchner, European Commission, Directorate for European Civil Protection and Humanitarian Aid Operations
Discussion
Piotr Sadowski, Volonteurope & Annett Wiedermann, YES Forum
with
David Lopez

, Lifelong Learning Platform

Johannes Luchner

Artur Payer, European Commission, Directorate General for Education, Culture, Youth and Sport

Thomas Thomer, German Federal Ministry for Family Affairs, Senior Citizens, Women and Youth

End of conference
Organisational remarks
Security
For safety reasons admittance is only possible upon registration and presentation of a valid identification card. Where possible please refrain from bringing large bags and luggage.
Registration
Admission is free. Please register prior to the event – otherwise admittance will not be possible.
Interpretation
The conference will be translated into German and English.
Photo and video recordings
By participating, you agree that photographs and video clips created during the event may be used for web content, press releases and printed materials published by the organizer.
Further Information on the conference and press contact
Susanne Hauer | Allianz Kulturstiftung
Phone: +49 30 2091573130 | email: kulturstiftung@allianz.de