About this Event
The final meeting of CONCERT will take place from 11-13 March 2020 in Madrid, Spain at CIEMAT premises.
The meeting aims at gathering all CONCERT partners involved. Principal CONCERT partners together with members of the External Scientific Advisory Board, members of CONCERT governing bodies, representatives of CONCERT funded projects will discuss the progress that was achieved within the European Joint Programme. All participants will find a forum to present their work, to discuss together their results, to draw conclusions and to make suggestions for future work.
Please note participant numbers will be limited. A minimum of one representative per beneficiary and respective LTP(s) or per CONCERT funded project takes precedence, respectivley.
To register: After clicking "Register", select the number of participants you want to register and click "Checkout" to fill the requested information about each participant (No payment is needed).
Registration will open on 9 December 2019
Registration will close 31 January 2020
AGENDA The agenda can be accessed here.
Accommodation
There are plenty of hotels in Madrid. There is no pre-booking made but participants are requested to make their own arrangements for accomodation.
The organisation recommends you following Hotels in Madrid near CIEMAT .
CIEMAT premises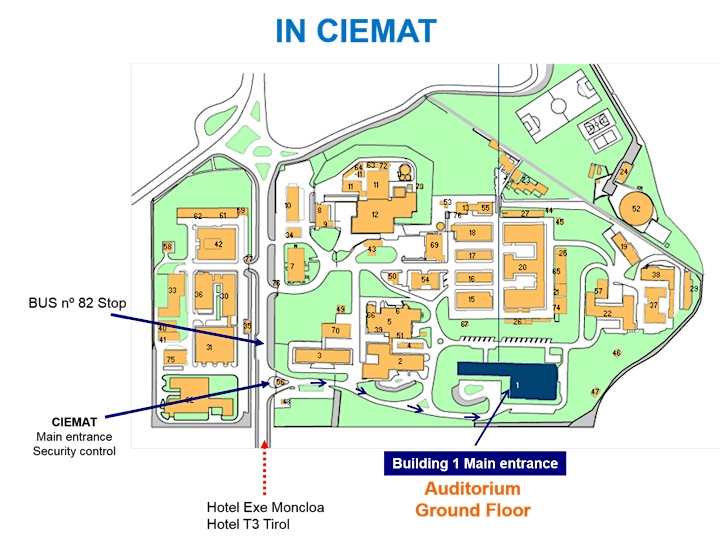 The project has receives funding from the Euratom research and training programme 2014-2018 under grant agreement No 662287.