A wild Friday night packed with comedy, music, prizes, shots & more!
About this event
An awesome party night without (or pre-) clubbing, where YOU get to spin the wheel, win prizes, boogie & laugh your ass off with handpicked finest and wildest comedians in Berlin!
Hosted by Anja Woot & Kat Nip.
Performances by: Pavlo Voytovych, Carmen Chraim, Two Jews, Freddi Gralle, Nathan Daniel & Dave Adams.
IMPORTANT! This event is 2g, we accept only proof of vaccination or recovery.
Prizes include:
- shots for the entire audience
- 30EUR drinks tab
- a jar of delicious mayonnaise
- slap Dayne (a crowd favourite)
Doors at: 7:30 PM
Show start: 8:30 PM
ENTRY - 12€. We have limited capacity - so book your seat reservation now for 2€ + pay the rest on the door 10€. We hold the reservations only till 8.15!
For no shows or late arrivals, 2€ is non-refundable.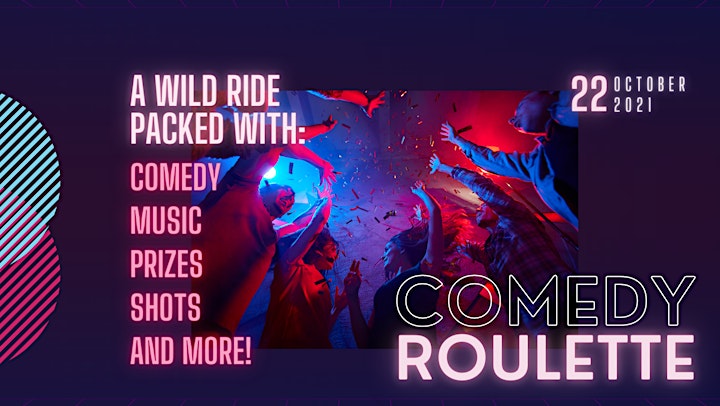 Organiser of Comedy Roulette | Wild Friday Showcase Night @ The Wall
Queen Bees Comedy is a fierce comedy producing trio of Berlin-based comediennes Anja Woot (SL), Carmen Chraim (LEB) & Kat Nip (PL). Besides drinking copious amounts of Aperol (and consequently, Aperol-induced tears), they are also busy running a variety of shows in top Berlin comedy clubs.
Who run the shows? Girls!