Event Information
Location
Tabakfabrik Linz
Peter-Behrens-Platz 10
my playstore at factory300, Bau 1, Stiege A, 2. Stock
4020 Linz
Austria
Description
*** Sales end on 28 November 2017 ***
Colour Psychology is something that every creative business owner should have in their toolkit. It's game changing.
We are super excited and very happy to announce our first Kreativgarten workshop. Fiona Humberstone is exclusively flying in from London to bring you a creative, inspirational and incredibly useful introduction into how to use Colour Psychology to gain a deeper understanding of your brand, communicate more effectively and produce more powerful work.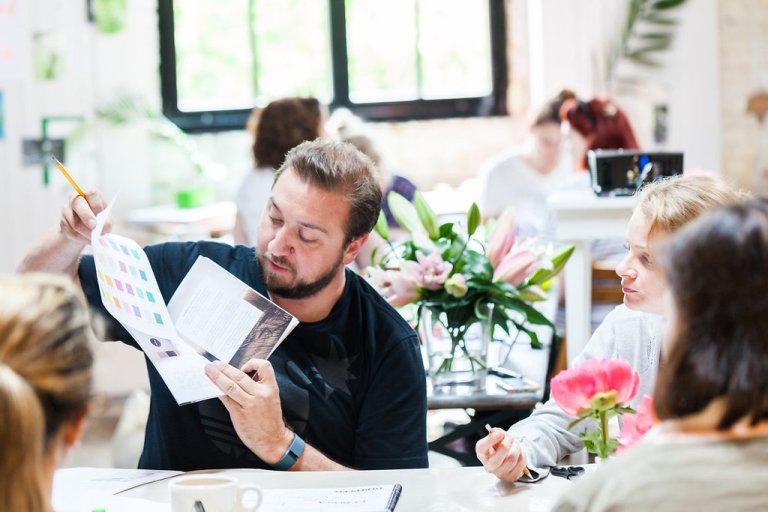 Struggling to find your distinctive style? Whether you're an artist or florist, a garden, interior or graphic designer you'll find everything falls into place after you've taken this class. It'll be easier to streamline your portfolio, work out what makes you unique and communicate in a way that's irresistible to your ideal clients.
Perhaps you're a designer working hard to find your place in an overcrowded market? This class will enable you to really capture the essence of your clients' business or brief and create work that resonates.
What you learn will give you a deeper understanding of your brand so that you can identify the fonts, colours, illustrative styles and patterns that will work for your business.
DISCOVER HOW TO:
Untangle your brief, find your focus and get your next project off the ground.
Translate your artistic or creative style into tangible design elements for your website or blog
Evaluate creative work more objectively, efficiently and harmoniously.
Create an emotional connection with your customers or readers and grow your business.
Use colour to communicate more powerfully.
Gain a deeper insight into your brand and communicate with clarity and confidence.
Discover why you're drawn to certain colours, shapes and fonts and how to use this to your advantage for your business.
Create a mood board with flair and intention.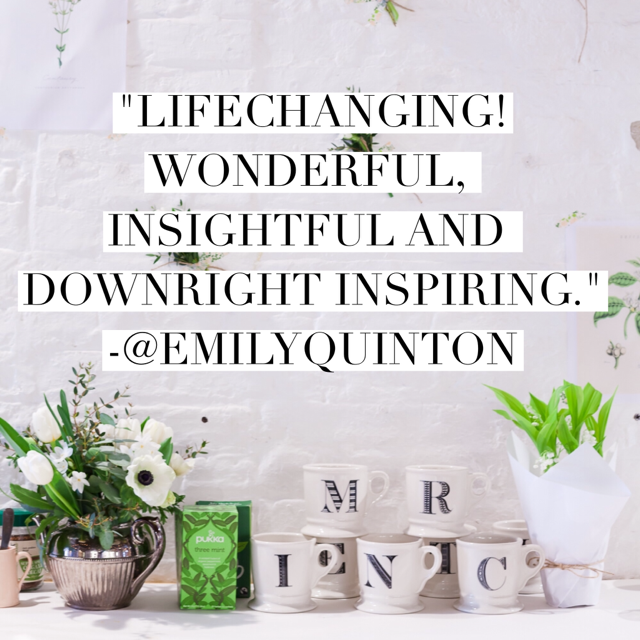 AGENDA: Informative, Inspirational, Fun
09.00: Registration: coffee and tea and mingling with your fellow students
09.20: Welcome: introductions, course aims and objectives
09.45: The Absolute Essentials of Colour Psychology: a visual and thoroughly inspirational introduction into this fascinating subject with real life examples of the seasons in action and group exercises to help you cement your learning.
10.25: Focus: a chance to identify the season that best reflects your business and identify what you'd like to be known for.
11.00: Elevenses: coffee, tea and delicious cakes
11.20: The colours and their meanings: Putting together a powerful palette and how you can use colour to support your brand message. Group exercises to help you identify how each tone and texture fits into each season.
12.00: Fonts, patterns, textures and tones: how to bring out the best bits of your seasonal personality through your brand identity.
13.00: Lunch: Healthy, wholesome, colourful and full of flavour
14.00: Mood boarding with flair and intention: Learn how to Mood Board like a Pro. You'll leave with a mood board that captures the essence of your business brand and acts as a jumping off point for your next website or brand identity.
15.45: Afternoon break: More coffee, tea and delicious cakes
16.05: Evaluating your current website and brand identity: A practical session to help you understand what's working and what needs to change in order to maximise your potential. If you're still at the startup stage this is your chance to really identify what you need your new brand identity to do and how you'll get there.
16.35: Your personal actions, wrap up and close: A chance for you to set yourself clear tasks following on from the day that you're fired up to make happen when you get back to your desk.
17.00: Conclusion of the day: A chance to network, swap ideas and ask Fiona questions informally before you head home.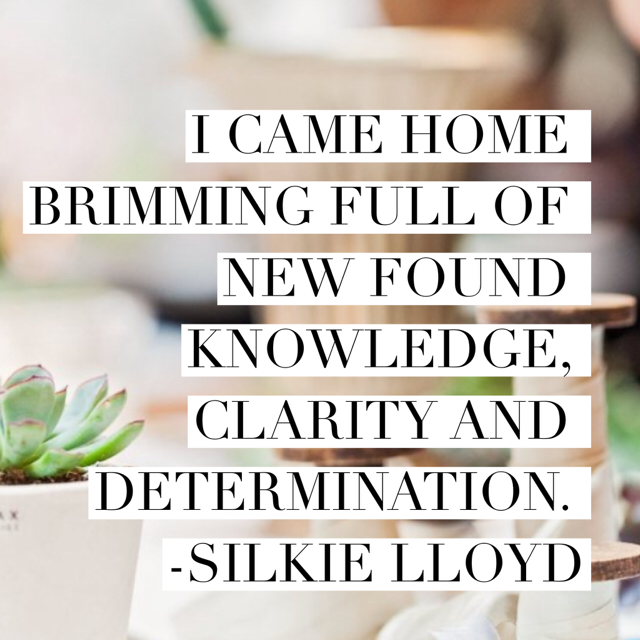 IS THIS WORKSHOP FOR ME?
Yes! If you want to create a brand that connects with your audience, communicates with clarity and flair and knocks the socks off your competition then you need to take this class.
IDEAL FOR:
Creative entrepreneurs: Gain clarity around your creative style, find your focus and gain momentum.
Marketeers: Unlock the potential within your clients' brands, be more discerning with your content, stand out and create traction.
Design professionals: Shortcut your design process, pull together the 'right' elements faster and make your clients happier.
Bloggers: Create a more distinctive look for your blog, create more resonant posts and truly connect with your readers.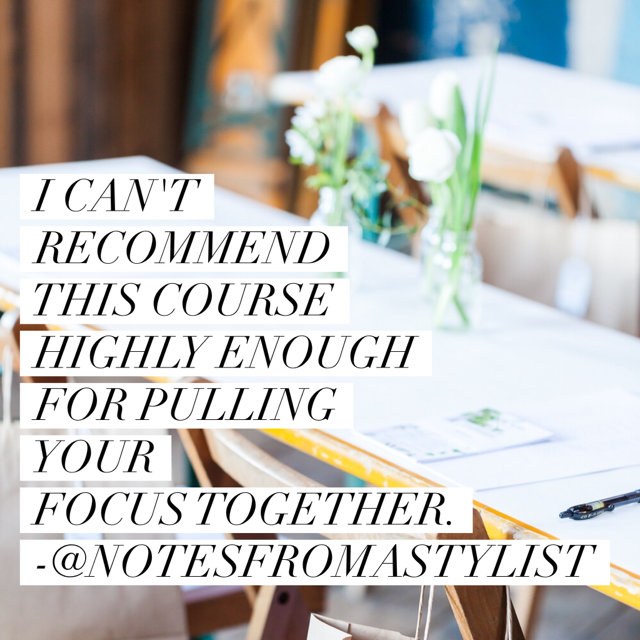 CLASS TAKEAWAYS:
To be able to identify which season (or combination of seasons) best supports your business.
A clear understanding of the styles of pattern, shapes, textures and photographic style that will work for your brand.
The key colours that will support your brand messages and help you create a distinctive presence.
An insight into how you can incorporate colour psychology into your own creative process to help you work more efficiently.
Clarity around what's working for you in your current brand identity and website those which need your attention.
An understanding of what you need to do next to get your brand identity and website working for you.
ABOUT FIONA:
Fiona Humberstone is the bestselling author of How to Style your Brand and more recently, Brand Brilliance. With her company, The Brand Stylist, she works as an exacting Creative Director and runs game-changing courses and retreats designed to help you unlock the potential within your brand and create a company you can be truly proud to call your own. Find out more about Fiona on her blog thebrand-stylist.com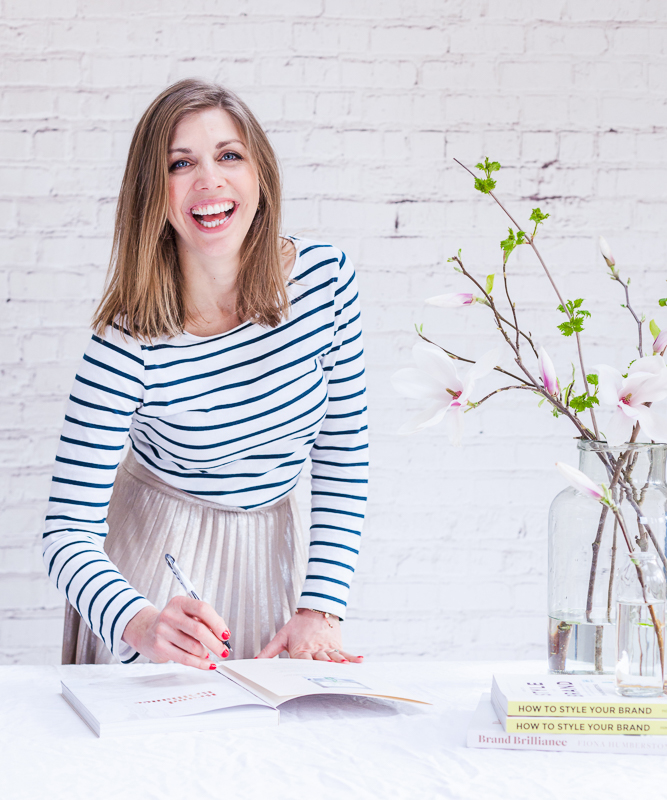 Photography: Katie Spicer
---
FAQs:
Directions:
My playstore at factory300 is situated at Tabakfabrik Linz, Peter-Behrens-Platz 10, 4020 Linz, Bau 1, Stiege A. Please use entrance Ludlgasse West.
Public transport:
Bus number 12 has a direct connection from the main station to the main entrance of the Tabakfabrik Linz (stop Lederergasse). Other bus lines to the Tabakfabrik are 25 (stop Parkbad), 26 (stop Lüfteneggerstraße) and 27 (stop Lederergasse).
Arrival by car:
Motorway A7 via exit Hafenstraße (the A7 connects to motorway A1 (Vienna/Salzburg). Parking is possible in nearby streets, underground car parks Parkbad (100 m walking distance) and Lentos (500 m). No parking allowed in the courtyard of Tabakfabrik.
Arrival by plane:
Blue Danube Airport Linz is reached within 20 Minutes by taxi, bus or train.
Train: Connection from main station to Hörsching station. Free shuttle-service from Hörsching station to the airport.
Airport shuttle 601: Departure opposite the main station at Kärntnerstraße (on weekdays, hourly).
Other airports: Salzburg Airport W. A. Mozart (about 20 minutes by taxi or bus from airport Salzburg to main station Salzburg and about 1 hour train ride from main station Salzburg to main station Linz) or Vienna International Airport (about 2 hours train ride from airport Vienna to main station Linz).
Is food included?
Yes, as mentioned in the agenda above. If you have any dietary requirements please let us know at least 10 days before the event and we will do our very best to acommodate.
I would love to join the event, can I also pay in instalments?
Yes, please get in touch with hallo [at] elisabeth-bernhofer.at
What to bring?
We'll be creating inspirational mood boards on the day and we'd love you to bring along a bag full of items that you can use. We'll supply the mount board but if you can bring images, textures, fabrics, patterns, objects from the natural world: anything that you think sums you up!
A few weeks before the workshop you'll receive a workbook that you can work through to fully prepare you. It'll also include some guidance on mood boarding.
Finally we're going to evaluate how effectively your current website and branding is right now so please gather up examples of your marketing literature. Your business cards, leaflets (if you still use them), packaging etc plus printouts of your website and blog and any social media channels.
Terms of cancellation:
We know that very, very occasionally you may need to cancel your place. If you notify us more than four weeks before the workshop, you may send a friend or colleague in your place or receive a full refund. For bookings cancelled four weeks or less before the workshop, we will not be able to offer you a refund, as costs are incurred for services and materials. No shows are not eligible for a refund.
In case we do not reach the minimum number of 15 participants, we reserve the right to cancel the workshop. Of course you will receive a full refund.

Should we need to cancel the workshop due to unpredictable circumstances, we will try to offer a new date and you will be either able to transfer your place or receive a full refund. In the case of us cancelling a class, the amount we will refund you is strictly limited to the cost you paid for the course. We are unable to cover expenses for travel arrangements so please make sure you have insurance in place to cover this.
Legal stuff:
We can't be liable to you or any third-party for damages, including lost profits, lost savings or other incidental, consequential or special damages, even if you've advised us of them. Any liability is strictly limited to the price you paid for the workshop.
Date and Time
Location
Tabakfabrik Linz
Peter-Behrens-Platz 10
my playstore at factory300, Bau 1, Stiege A, 2. Stock
4020 Linz
Austria
Refund Policy