Dieses Event ist beendet.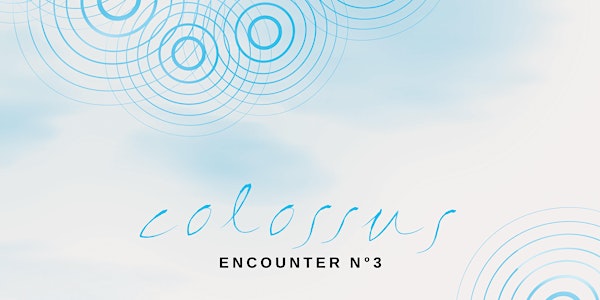 Colossus - Encounter No. 3
Datum und Uhrzeit
Fr., 5. Juni 2020 10:00 - 10:45 PDT
Beschreibung
Colossus ist eine immersive Multi-User-Experience. Als 40.000 Fuß große Giganten, die über die Meeresoberfläche laufen, hören die User zuerst die Gespräche im Cockpit von Flugzeugen und Containerschiffen um und unter ihnen. Nach und nach sind sie in der Lage, scheinbar sehr kleine Schiffe zu orten, die sich langsam bewegen. Die User versuchen, ihre Position anzupassen, um eine Kollision zu vermeiden, aber der Himmel breitet sich aus und erstickt die Erde unter sich. Kommen die Flugzeuge herunter oder steigt die Meeresoberfläche an?
Die genauen Infos zur Teilnahme findest du unter https://www.vrham.de/dabeisein/
Für den Zugang in der VR empfehlen wir, euch ca. 30 Minuten vor der Veranstaltung im Museum of Other Realities einzufinden. Unsere Guides im Museum helfen euch gerne weiter.
---
Colossus is an immersive multiuser experience. As 40 000 feet giants, walking at the sea surface, users first hear aircrafts and container ships cockpit conversations around and below them. They are progressively able to locate what seem to be very tiny vessels moving at slow pace. Users try to adjust their position to avoid any collision, but the sky saturates gradually, suffocating the earth by their presence. Are the planes coming down or is it the sea surface rising?
You can find the detailed information about how to join here: https://www.vrham.de/join-in/?lang=en
For access in VR, we recommend that you arrive at the Museum of Other Realities about 30 minutes before the event. Our guides at the museum will be happy to help you.