Dieses Event ist beendet.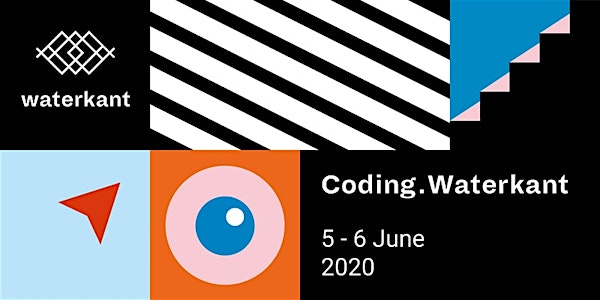 Coding.Waterkant
The hackathon event for all data scientists, machine learning engineers and data-driven coders in Northern Germany and beyond.
Zu diesem Event
On June 5 and 6, 2020, the Waterkant Festival and Kiel.AI bring the tech and coder scene together for a unique online hackathon event under the patronage of the State Chancellery of Schleswig-Holstein. With the focus on data science and AI, participants can develop projects on real data, which is typically not publicly available. These projects are fired by data from public administrations, research institutions or private organizations such as Windfinder, delivering worldwide prognostics for surf spots, or Sprottenflotte, a regional bike sharing service.
First datasets provided during the Hackathon and possible Challenges can be reviewed here:
We will extend the datasets and challenges continously until the start of the hackathon.
All participating teams will be able to apply after the hackathon to the following fundings and support from opencampus and the starterkitchen:
A total of 5.000 Euros of funding in cash,
$10.000 Dollar funding via AWS credits, and/or
participation in the incubator program from the starterkitchen.
The event takes place online and communication is handled via livestreams and online collaboration tools like Mattermost and Zoom.
After the initial welcome, the event starts with a keynote by Timo Möller from deepset, who will give an introduction on the enourmous progress in the area of NLP in the pas year and on deepset's new open source framework for NLP.
After setting up the project teams we will also offer workshops on specific issues, in which project members with corresponding challenges can participate. Currently, we will offer the following two workshops:
Timo Möller (deepset): Farm & Haystack for Text Classification and Question & Answer Models
Frederik Schröder (knowhere): 3 Steps to a Successful AI Chatbot
Throughout the hackathon, we will also have other experts from the fields of Machine Learning, Deep Learning, NLP and Data Science at the event, who will support you with your projects if you need assistance with specific questions.
Don't miss this highlight of Schleswig-Holstein's tech scene, bring all your coder friends and let's have a lot of fun together!
How can I participate?
Everyone registers as an individual. The team you will be working in will then be assembled on the first day of the hackathon. You can participate in one or multiple of the following three roles in the hackathon:
As a Challenge-patron who submits a challenge and provides especially at the beginning of the hackathon guidance on the challenge and the problem to solve .
As a Hacker who helps to solve one of the given challenges in a team (see section below on the expected prerequisites as a hacker).
As a Mentor who accompanies the teams in the process and brings in his or her professional expertise for questions and problems the teams encounter.
How much time do I need?
None of the roles has to be cast for the full two days. The workload should be appropriate to the real living conditions of participants. As challenge-patron you should be present at the beginning of the hackathon, as mentor you can make yourself available for a self-determined time for the participants and even as hacker you can get involved in a project with little time. The best thing is to find a team and you agree together how and with how much time you want to work on your project.
How do I apply?
First and most importantly, for all of the participation forms you have to register here at Eventbrite. The day before the start of the event you will then get all necessary information to access our chat tool and also the databases.
To participate as a challenge-patron you additionally have to submit a challenge via the form provided here.
To participate as a mentor please write us a short email to team@kiel.ai, and we will get in contact with you to provide you with more details.
What are the prerequisites to participate as a hacker?
You should have programming experience and knowledge or at least strong interest in data science and/or machine learning, or you are a frontend developer and you would like to support the teams in devloping apps and websites that provide access to the challenge results and possibly allow interaction.
As programming environment for the machine learning tasks, we recommend to use an online environment such as Google Colab, which provides you with free access to a GPU. That is, you don't need a PC or notebook with powerful processing capacities to participate. But of cause everyone is free to choose his or her preferred programming environment.
Schedule
Schedule for Friday:
09.00 Stream open, Opening of the Waterkant Festival
09.15 Welcome to Coding.Waterkant
09.30 Keynote from Timo Möller (deepset)
10.00 Explore challenges, ask questions to the data providers, find your team and project
11.00 Start Coding
12.00 Workshop I: Timo Möller (deepset) on Farm & Haystack for Question & Answer
13.00 Workshop II: Frederik Schröder (knowhere) on 3 Steps to a Successful AI Chatbot
17.00 Workshop III: Valentina Pedoia (University of California, San Francisco)on Computer Vision for Characterizing Radiographs
18.00 Hackathon Update Stream
Schedule for Saturday:
09.00 Good Morning Stream
16.00 Final Stream, Project Presentations