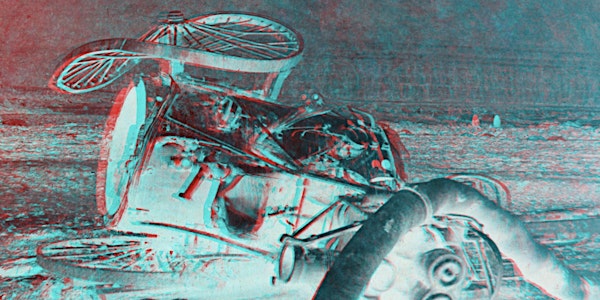 CODEX ENTROPIA screening with Richard Pell
Join us for a free screening at the Fahrbereitschaft Bar in Berlin-Lichtenberg!
When and where
Location
haubrok foundation Fahrbereitschaft Herzbergstraße 40-43 10365 Berlin Germany
About this event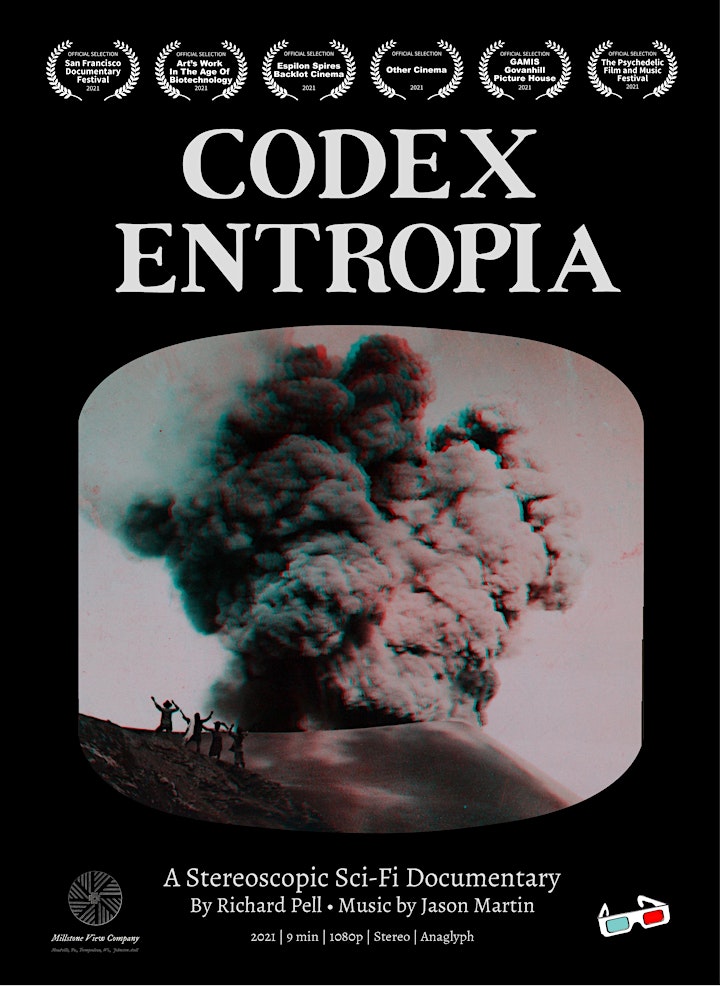 Join us at the Fahrbereitschaft Bar in Berlin-Lichtenberg on Wednesday 15 December, for the first in-person screening of CODEX ENTROPIA, a new film by artist Richard Pell.
CODEX ENTROPIA is a new anaglyph experimental documentary. It is produced entirely using historic images from the Keystone View Company and other stereoscopic photographers. Richard Pell began work on CODEX ENTROPIA just as the world was beginning to shut itself down in March of 2020. He found himself taking refuge in his studio and staring deep into old stereoscopic photos. Different people. Different times. Different problems. Old media can be comforting during times of media-crisis saturation. Whatever troubles plagued them, they are naive to yours and mine. As he acclimated to this new sense of isolation, Richard Pell looked through pictures of crowds, searching out the odd person who was looking directly into the lens. They could see the camera-person vacuuming up the present to sell to the future. In an intuitive sense, they could see him: A time traveller, peering into a fleeting instant of their life. This is the story they told.
NOTE: This event is 2G+
> RSVP is required.
> Proof of vaccination & negative COVID test are required.
> Masks are required. 
> Doors open 5pm.
Outdoor fireside glühwein reception to follow the screening & discussion.