Coderetreat Vienna 2013, 8th of June

Saturday, June 8, 2013 from 8:15 AM to 5:00 PM (CEST)
Event Details
This is an XP2013 Featured Event
Here is some information about our current initiative to found an Austrain Socrates Community: Software Craftsmanship in Austria 
On Saturday, 8th of June 2013 the next public Coderetreat in Vienna will take place - the fourth public Coderetreat of this kind we organize in Vienna, after Global Day of Coderetreat event of 2011 and 2012 as well as the Legacy Coderetreat of 2012. This time again we might consider a Legacy Coderetreat.
We also take a special opportunity this time. The retreat will take place right after the XP2013 conference. So we will use the chance to have a guest facilitator on board (to be announced soon). And we will also have a chance to chat around impressions and learnings from the conference.
When tweeting about it: use our hashtag #crVIE13 or cross-reference the #XP2013 event.
Our Facilitator - Adrian Bolboaca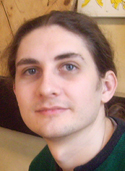 Adrian was involved in developing software for domains like energy, ecommerce, banking, customsand ERP/CRM. He has been working with companies from Netherlands, Romania, Italy, France and Germany, and he is knowledgeable in software technical domains like: clean code, test driven development, simple design, emergent design, working effectively with legacy code.
As a continuous learner and challenger of existing ideas and concepts, Adrian is a supporter of movements that give new ideas on how to continuously improve software and that embrace the values of software quality and efficiency. He facilitated many code retreats in Romania, Belgium, France, Germany, Netherlands and has a keen interest in serious games and using gamestorming for continuous improvement.
He is fluent in Romanian, English and French, but when it comes to programming languages he supports language agnosticism, since he strongly believes that a programming language is only a tool towards higher level software concepts.
As a constant participant to conferences and workshops, he is recognized for challenging ideas and getting people out of their comfort zone, not out of disrespect or lack of reverence for his peers, but out of his desire to show people that there are always things to learn.
"I try to be a continuous learner and a continuous teacher, because I think good software comes from the skills of the people that are involved in the process, on each and every level. Whenever I write code I focus on reducing domain complexity to obtain maintainable software. I love to develop software that helps companies to improve their business, to implement solutions that improve their internal processes and to motivate teams to use their capabilities to yet another level."
Your Registration
Participation for the retreat is at no cost – the only thing it requires, is passion, commitment and sharing for a Saturday together with many peers. And what comes back is a huge amount of learnings, fun and the excitement about continuing what has been experienced – either at the workplace or for personal development engagements. In order to keep the energy up throughout the day, depending upon the amount of sponsorship, participants will be served with free lunch and drinks.
Just registration requires you to pay a temporary deposit of EUR 15,-. Showing up at the event, we will immediatly refund the full deposit amount.
The Coderetreat events contribute to a sort of software craftsmanship movement. But more important, it is an exciting day for the collaborating people on-site, sharing their thoughts on TDD, simple design and much more.
Our sponsors: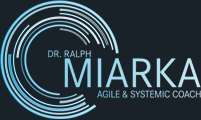 NOTES for participants:
Whatever programming language you want to use, feel free to propose it onsite. We already had Java, C#, Ruby, even Python, but also C++ and Smaltalk. You will always find an interested partner to pair a session with.

Please don't forget to bring your own laptop and preferred coding environment.
When & Where
Siebenbrunnengasse 44
1050 Vienna
Austria


Saturday, June 8, 2013 from 8:15 AM to 5:00 PM (CEST)
Add to my calendar