Description
Co-kreativ von der konkreten Vision zur unmittelbaren Aktion: Das neue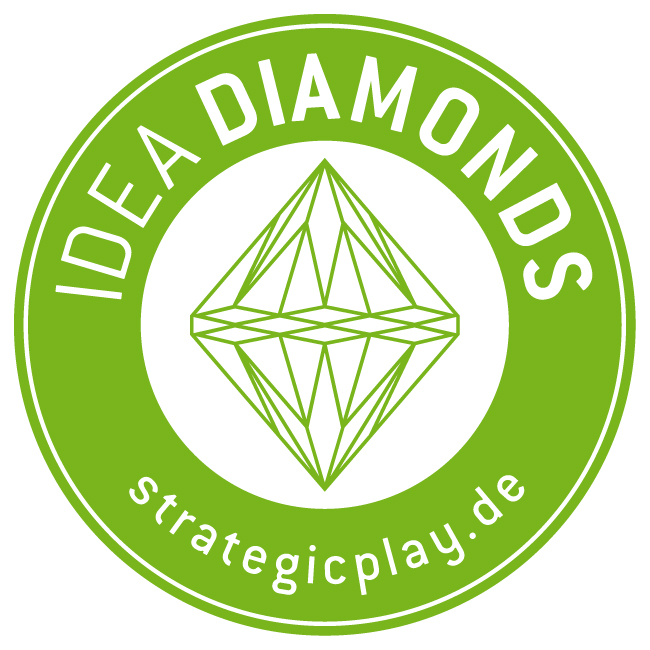 CoCreACT! Facilitator Training!
Co-creative from a tangible vision to immediate action: Our new CoCreAct-Facilliator Training!
For the English training description, please scroll down.
Das CoCreACT Training ist das richtige Training für alle, die ...
effektiver & konkret Probleme lösen wollen
Themen gestalten und erfolgreich voranbringen wollen
ihr kreatives Potenzial nutzen wollen – für sich persönlich oder für ein Team.
sich mehr Kreativität in ihrer (Team-)Arbeit wünschen.
Was Sie lernen werden
Tag 1: Systematic Creativity for Me!
Entdecken Sie Ihre ureigene Art von Kreativität und Ihre Wohlfühlzone in Sachen "kreative Problemlösung"! Wir finden heraus, mit welchen Werkzeugen Sie Ihr kreatives Potenzial erweitern können. In Ihren persönlichen "Kreativen Koffer" packen wir alles, was zu Ihnen passt: einen maßgeschneiderten Basisprozess, gut in der Hand liegende Tools, sowie Übungen, die Sie täglich im wahrsten Sinne des Wortes ge-brauchen können.
Sie können Level 1 auch separat buchen!
Level 2/Tag 2 + 3: Facilitating CoCreACT!
Tag 2 und 3 gehören der kreativen Arbeit in Teams. In mehreren Workshops erleben Sie – unter Einsatz des CoCreACT! Prozesses und unterschiedlichen Tools – eine erstaunlich effektive Form kreativer Teamarbeit. Schritt für Schritt erwerben Sie neue kreative Kompetenzen und wenden sie als Facilitator in Workshops direkt an. Kreativ und praktisch- CoCreAct.
Nach 3 Tagen CoCreACT Training ...
können Sie als Idea Jones Ihr Team bei kreativen Abenteuern unterstützen.
wissen Sie, wie man (gemeinsam) Gipfel erklimmt oder sumpfige Täler durchquert, um ans Ziel zu kommen.
haben Sie Ihren "Kreativen Koffer" randvoll mit Materialien gepackt, die Ihnen beim Einsatz und der Weiterentwicklung Ihres kreativen Potenzials jederzeit helfen.
kennen Sie den Creative Problem Solving Prozess und eine große Auswahl kreativer Tools.
finden von Ihrer Idee direkt zur Umsetzung und konkreten Aktion.
Das sagen andere Absolventen des CoCreACT Trainings:
"Inspirierend!"
"Das Training macht eindeutig klar und greifbar, dass jeder kreativ sein kann."
"Sehr interessante und effektive Methode, um Probleme und Herausforderungen zu lösen."
Blog Artikel zum Training von Bruce Scharlau
And in English...
The CoCreACT Training is the right training for those who want ...
solve problems effectively.
create and move things foward.
nurture their creative potential – for themselves and for their team
more creativity and actions in their (team) work.
What you will learn
DAY 1 (Level 1): Systematic Creativity for Me!
Uncover your personal style of creative work and in where your preference in the creative process is! Discover with which tools and techniques you can build up your personal creative potential. Pack your "creative suitcase": A process with easy to follow steps and tools that you will benefit from in your personal and job life.
(Level 1 is also available as independent 1-day training)
DAY 2 + 3 (Level 2): Facilitating CoCreACT!
Day 2 and 3 are dedicated to learn and practice the creative collaboration and facilitating teams through the creative process. In several workshops you will experience – applying the Creative Problem Solving Prozesses and different tools – this very effective way of creative team work. Step by step you will gain more creative competence and skills as a facilitator for systematic creativity and will be able to prove on the last day. Creative and practical- CoCreAct!
After the 3 days of Training ...
you will guide your teams as Idea Jones through creative adventures.
you will know how to cross the problem swamp and get to the top of your challenge.
you will have a full and ready "creative suitcase" with resources and materials to keep on nurturing your creative potential.
you know how to apply the Creative Problem Solving Process for yourself and for your teams.
you will find your way from vision to action
What our alumni say about our "Systematic Creativity Training"
"Inspiring!"
"This training makes it clear and understanable how everybody can be creative."
"Very interesting and effective way of solving problems in a creative way!"
Blog Article about the CoCreACT Training by Bruce Scharlau