Dieses Event ist beendet.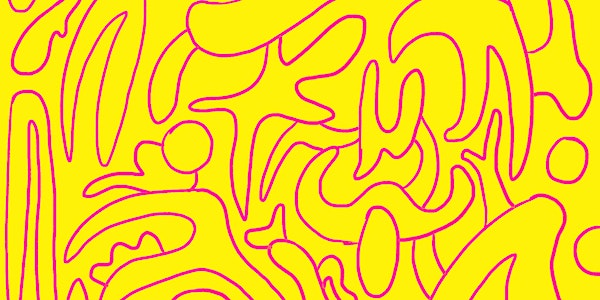 Cococo | Dance floor research club | 25/08/22
Movement Guidance by Tanja Saban ~ Music by Pilegesh ~ 25/08/22 at the church on Herrfurthplatz, NK
Zeit und Ort
Veranstaltungsort
Ev. Kirchengemeinde Genezareth Herrfurthplatz 14 12049 Berlin Germany
Karte und Wegbeschreibung
Rückerstattungsrichtlinie
Zu diesem Event
Follow us on instagram + hit the bell button on the upper right corner of our account to see updates - https://www.instagram.com/cocococreated/
-----------------------------------------------------------------
Cococo - A guided dance improvisation session co-created by:
Dancers - You
A Dj - Pilegesh
A Movement Guide - Tanja Saban
Schedule
20:00 - Gathering
20:15 - Start
21:45 - End, Stretch and Hang
The session will take place in the beautiful space of StartBahn inside the church on Herrfurthplatz, Neukölln.
It is open for people of any age, gender and body type, with no need for prior dance experience. We welcome every person who wishes to immerse in the joy of dancing
Bring your dancing shoes:)
Prices
There are three price levels - 14/18/22 - sold only online, first come first served. If you want to participate and can't afford the prices on hand please contact us via instagram and we'll figure something out
-----------------------------------------------------------------
***No option to purchase tickets at the door***
------------------------------------------------------
Cococo - what do we do?
In the beginning of the session the Movement Guide navigates the Dancers into researching the moving body, enabling improvisation within boundaries that constantly morph. Through verbal metaphors presented by the Movement Guide, the Dancers are encouraged to connect to sensations and to play with and enjoy a range of different physical states. Gradually the guidance fades, to allow the movement framework and the momentum of the group to grow with the aim of finding new ways to connect to groove and to the dancing body.
With no obligation to entertain, the DJ's are free to expand the diversity of their selections to non-conventional rhythms and experiments in sound, using club music and "the club experience" as a reference point from which many different paths can be chosen.
We're looking forward to a fluent exchange between all partakers!