Dieses Event ist beendet.

Veranstaltungsort
Online-Event
Munich Global Impact Sprint – CO-CREATION-CONFERENCE
Zu diesem Event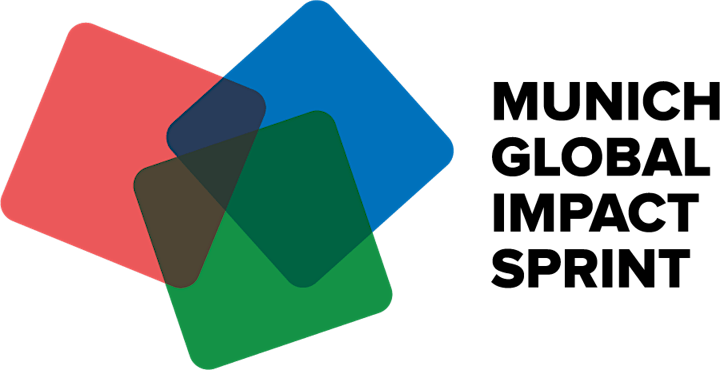 Anyone who is interested in impact driven innovation or has a passion for entrepreneurship is invited to join our Munich Global Impact Sprint Co-Creation Conference and connect with the Munich Innovation Ecosystem!
Expand your network with experts & representatives from industry, academia, politics & the civil society sector.
The MGIS Co-Creation Conference is an annual event, matching (tech) start-ups from all over the world, key experts from industry, representatives from academia, the public as well as the cultural and creative sector, and venture capitalists at eye level to co-create scalable innovation striving towards the Sustainable Development Goals.
LET'S START ECOSYSTEM CO-CREATION!
During our event several players of the Munich Innovation Ecosystem will offer Ecosystem Sessions on how to to potentially foster co-creation among ecosystem players and place their current challenges and topics at this networking event.
If you would like to be one of them, please contact us via contact@mgisprint.com.
AGENDA
1.00 - 1.10 pm: Welcoming Words & Speed Networking - Marisa Schneider (MGIS) and virtual Welcome by Katrin Habenschaden (Second Mayor of Munich)
1.10 - 1.30 pm: Inspirational Spark - Dr. Gorgi Krlev (Visiting Professor at Politecnico di Milano)
1.30 - 2.30 pm: Ecosystem Sessions Round 1 (choose between these inspiring sessions):
innosabi, Fabian Szymczak & Jens Seiffe: Innovation Partner Matching
WERK 1, Dr. Robert Richter: The Most start-up friendly place in Munich
TUM Venture Consulting, Marius Lux & Alina Friedrichs: How to navigate the Ecosystem
2.30 - 3.30 pm: Ecosystem Sessions Round 2 (choose between these inspiring sessions):
AI+MUNICH, Prof. Klaus Sailer, Antoine Leboyer, Dr. Marcel Lotz, Kristian Kehlert, Dr. Tina Ruseva: The potential of Artificial Intelligence for Innovation (towards the SDGs)
BSH Start-up Kitchen, Dipyoti Deb & Stefanie Kahre: How to work with a corporate: The 4 horses of apocalypse - What not to do with a corporate
EIT Urban Mobility, Johannes Kirschner, Judith O'Meara, Eloy Gomez: How to create more liveable urban space together?
MGIS Co-Creation Hub, Juliana Bonitz, Dr. Dominik Domnik, Noelia Gonzáles Vila, Florian Huber: How can a co-creation hub help start-ups to develop their ideas within the Munich Innovation Ecosystem?
3.30 - 4.00 pm: Networking
Join different areas for a mingle which will randomly assign you to other participants based on your topic of interest (Food, Healthcare, Cities & Communities, Other or 1:1 Meetings with someone you just met)