Eventinformationen
Veranstaltungsort
IBM Watson Highlight Towers
Mies-van-der-Rohe-Straße 6
Floor 25, Highlight Towers
80807 Munich
Germany
Beschreibung
Bored of the usual elevator pitch? Climate-KIC has curated a selection of its top clean-tech startups from across its european accelerator network for your pipeline-filling pleasure up on the 25th floor of the Highlight Towers in Munich as part of Bits & Pretzels Startup Night.
Who is it for? Smart investors, corporates and those in the ecosystem who would like to meet with the creme de la creme of the european clean-tech and sustainability startup scene and engage on the topic of eco-innovation as part of the Eco Innovation Alliance's Munich kick-off, brought to you by DWR eco. Visit Climate-KIC's Marketplace to get a taster of the startups who will be attending the event.
What can I expect? The Eco Innovation Alliance will celebrate their Munich kick-off with an exclusive panel of exciting speakers:
Florian Henle, Founder & CEO, Polarstern Energie

Sebastian Dominguez, Founder & CEO, CAALA

Dr. Felix Grolman, CEO, Shine

Stefan Jessenberger, Innovation & Partner Manager, Microgrids & Renewable Integration, Siemens

Martin Giese, Business Angel
(Moderator: David Wortmann (Founder & CEO, DWR eco/ Eco Innovation Alliance)
Secondly, pitches from the top, investment-ready clean-tech startups from across Europe (See: https://www.climate-kic.org/news/top-30-cleantech-start-ups/) and a networking event which coincides with Bits & Pretzels, Oktoberfest and Startup Night. You'd be foolish to miss the opportunity for 5 networking events rolled into one city.
Elevator pitches? Really? Well, a bit of artistic license never hurt...we expect you to take the elevator up to the 25th floor in order to meet our startups and rub shoulders with the great, green and good of the impact investment world...but who knows - perhaps you'll be leaving via the elevator with one or other of our exciting startups to find a quieter place to talk financials...
Join us for an evening of pitching, networking & drinks. Organized jointly by Climate-KIC and Eco Innovation Alliance.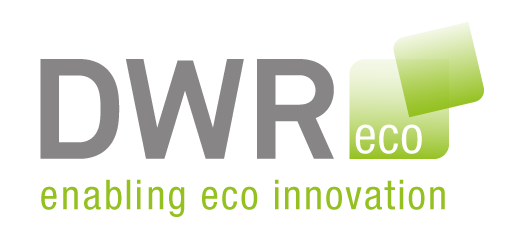 Datum und Uhrzeit
Veranstaltungsort
IBM Watson Highlight Towers
Mies-van-der-Rohe-Straße 6
Floor 25, Highlight Towers
80807 Munich
Germany