Location
Kino (E12 ) HFBK Hamburg, Finkenau 35
Finkenau 35
22081 Hamburg
Germany
Sales Have Ended
Registrations are closed
Hey, our dearest friend! All seats are reserved for this time, but we have monthly screenings, so stay tuned! Web: filmriparian.com; Ins: riparian.showcase
RIPARIAN: Chinese Independent Film Screening + Q&A Documentary Feature Film: [Ironhead], By Tian Dong
About this event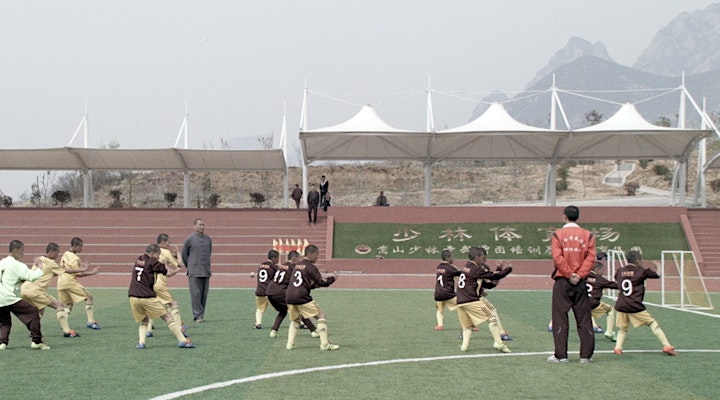 Riparian Chinese Independent Film Showcase
2/2 Screening in May
With post-screening Online Q&A
The event will be held in English
Ironhead | Eisenkopf
D/China | 2017 | Documentary | 92 Min. | EN Sub
Directed, written and edited by: Tian Dong; Image design & camera: Christian Mario Löhr; Flycam operator & camera: Alexander Paukner; Dramaturgical advice: Julia Karg; Sound: Echo Ho; Supervision: Prof. Sophie Maintigneux, Prof. Dietrich Leder, Andreas Altenhoff; Production: Academy of Media Arts Cologne; Funding: Film- und Medienstiftung NRW.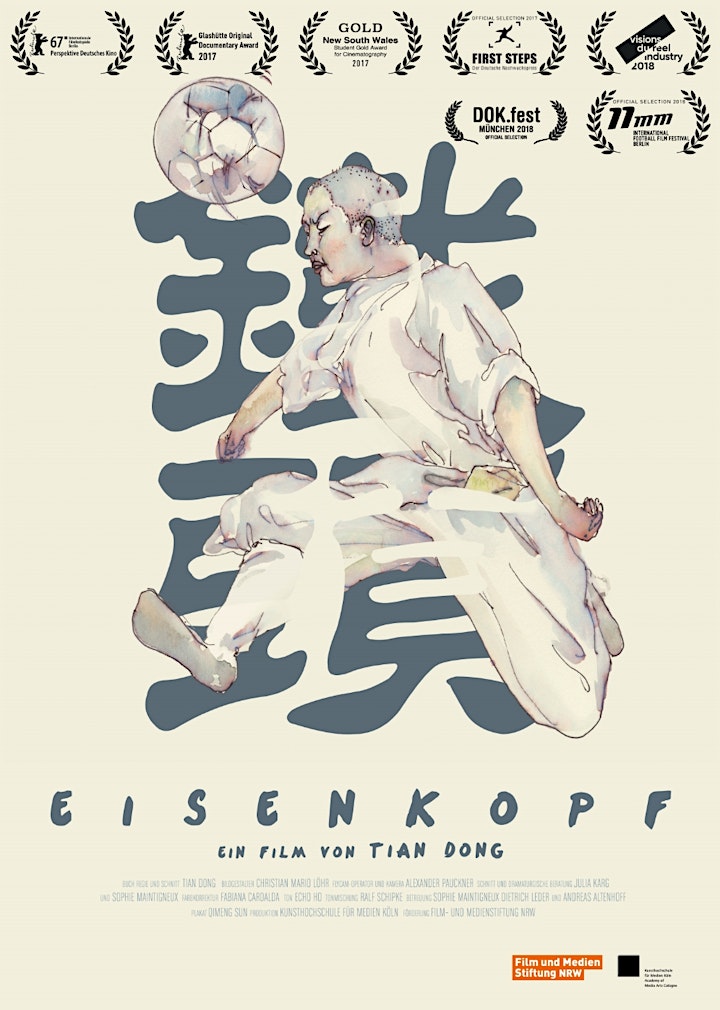 Festivals
Berlinale 2017 (Perspektive Deutsches Kino)
First Steps 2017 (Documentary Film)
Dok.fest München 2018 (Student Award)
Synopsis
"Ironhead" is about a young football team that is gaining attention in China. Their method of playing football combines the traditional ball sport with elements of ancient Chinese martial art. 
Shi Yanlu, a Shaolin Kung Fu master and the founder of Kung Fu football, believes that this new training method could help lead China's up-and-coming players to international recognition.
A huge Kung Fu football school for 10,000 students is being built. What are the hopes and dreams of these young students?
Director
Tian Dong (*1984 in Xu Zhou, Jiang Su, China) graduated in music (clarinet) from the Nanjing Academy of Fine Arts in 2007. From 2009 to 2016 he studied at the Academy of Media Arts Cologne. "Eisenkopf" is his graduation film at KHM. He works as a cinematographer and director in Germany and China and is a 2017 scholarship holder of the NRW-Mediengründerzentrum.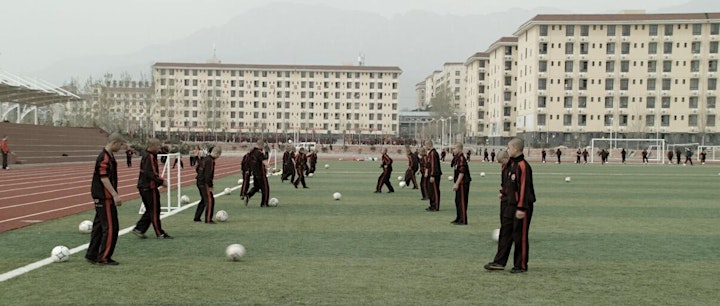 Trailer of Ironhead | Eisenkopf By Tian Dong
Covid Safty
This is a 3G - Event: Access if you are vaccinated/recovered or have a negative test no older than 24 hours. Guests must wear a FFP2 face mask.
Location
E12 (Kino HFBK), Finkenau 35, 22081 Hamburg
More details check here:
https://filmriparian.com/about/locations/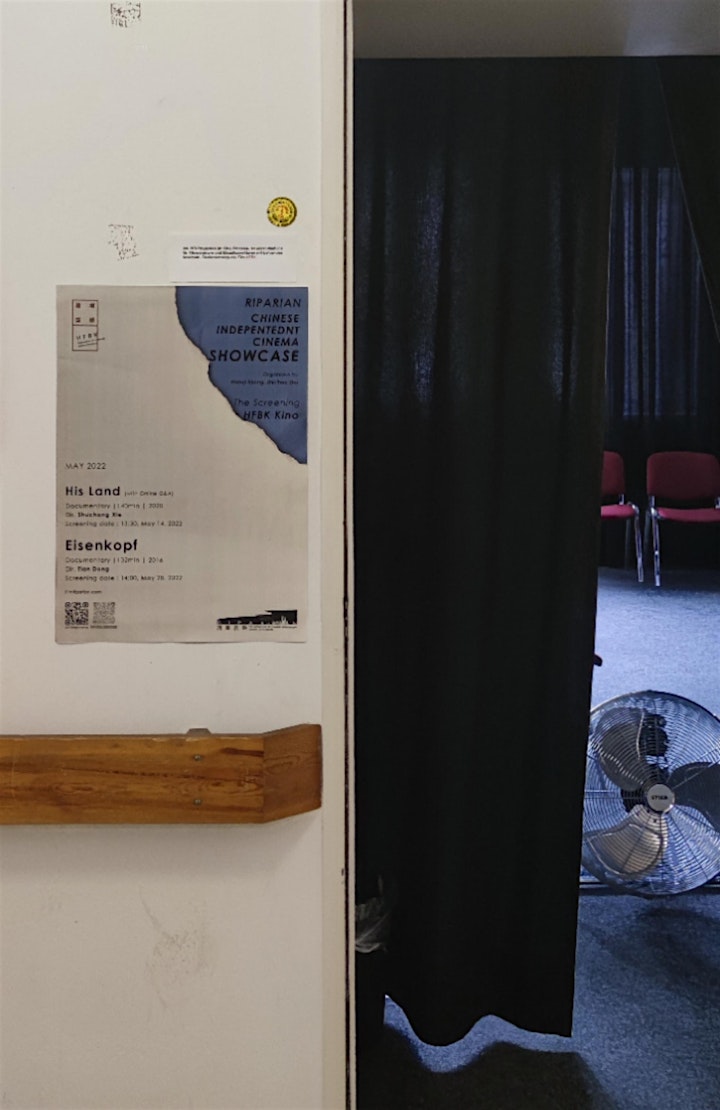 We are delighted to share that our first screening event was a wonderful event. The screening of the film and the Q&A with the director went very well.
Photos of our first screening: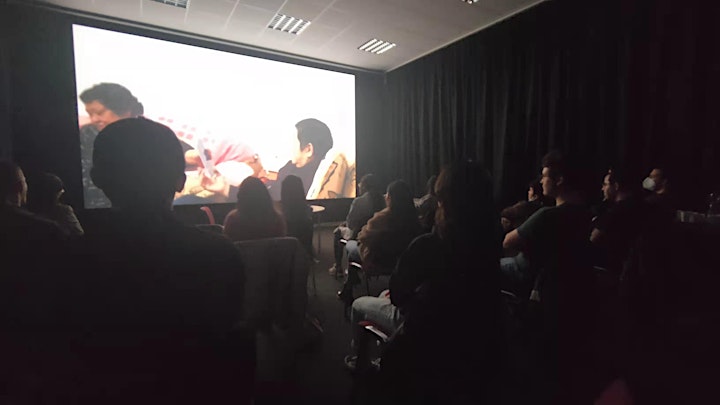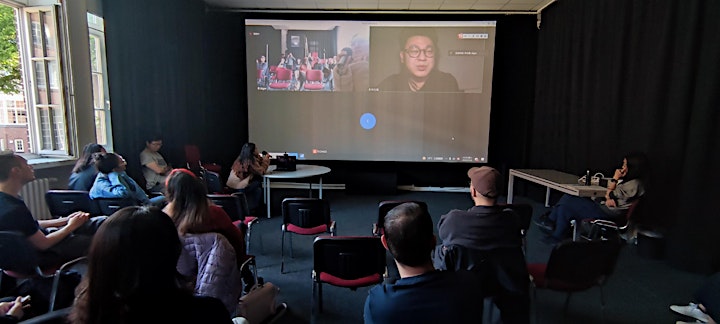 About Riparian - Chinese Independent Film Showcase Hamburg
Riparian Chinese Independent Film Showcase is a film project initiated by Hanqi Sheng and Zhichao Zhu, two filmmakers who are based in Hamburg.
The festival focuses on different types of Chinese language art-house films. By presenting the works of independent filmmakers and video artists (with post-screening Q & A), the showcase presents a non-biased perspective of contemporary Chinese independent art cinema, provides a field for communication beyond boundaries, and enriches the diverse cultural ecology in Hamburg.
The film festival features monthly screenings in the Kino of HFBK Hamburg, and occasional workshops and forums in different urban spaces. The aim is to connect with each other through screenings and to encourage free expression through film.
Special thanks to HFBK Hamburg Film Department for their academic and resource support for this event.
Stay Tuned:
Website : Riparian-Chinese Independent Cinema Showcase
Ins : Riparian-Chinese Independent Cinema Showcase
If you want to recommend us good independent films from your country, please contact us! Maybe later we could collaborate on special screening sessions.
Any other thoughts, workshop ideas, other Chinese indie films, feedback etc.
write us: hello@filmriparian.com