A one-woman show about trauma, love, and diarrhea.
About this event
What's the show about?
From a sweatshop in the ghetto of Wuhan, Moni made her way to Berlin. She searched hard for love, until a severe depression hit her, forcing her to face unresolved childhood trauma. Luckily, comedy found her.
Is it standup comedy?
Yes and no. It's a mixture between standup & storytelling. It will be funny and emotional.
Who is Moni Zhang?
Originally From Wuhan, a cold, desolate place that became way too famous in 2020. A regular in The Berlin Comedy Scene and The Winner of Berlin NewStand Up Award, 2019.
Moni doesn't hold back with her material. She approaches sensitive subjects like race, sex, and farting with the finesse of a bulldozer. Her wit, set up and unique delivery makes her act fun to watch, while her vulnerability makes her the bravest person you'll meet.
Besides comedy, Moni dedicates herself to promoting awareness for mental health. She founded the Berlin Mental Health Festival, a week-long art festival including many workshops and art performances. She also produces the weekly podcast "It's Mental!" where she has in depth conversations with creatives about their mental health journey.
www.monizhang.com
Tickets
9 € • Group of 4+
10 € • Student ticket• valid only with a student ID
12 € • Normal online ticket
15 ۥ available at the door from 20:00 PM without an online reservation
Lineup
Host: Mark Beadle (UK)
Opening Act: Brendon Kinch (New Zealand)
Corona rules?
2G plus negative testing. Please bring a proof of vaccination / recovery AND a negative test result that is no older than 24 hours.
When does the show start?
Doors open: 7:30 p.m.
Showtime: 8:30 p.m.
Other perks?
Everyone gets a FREE shot!!!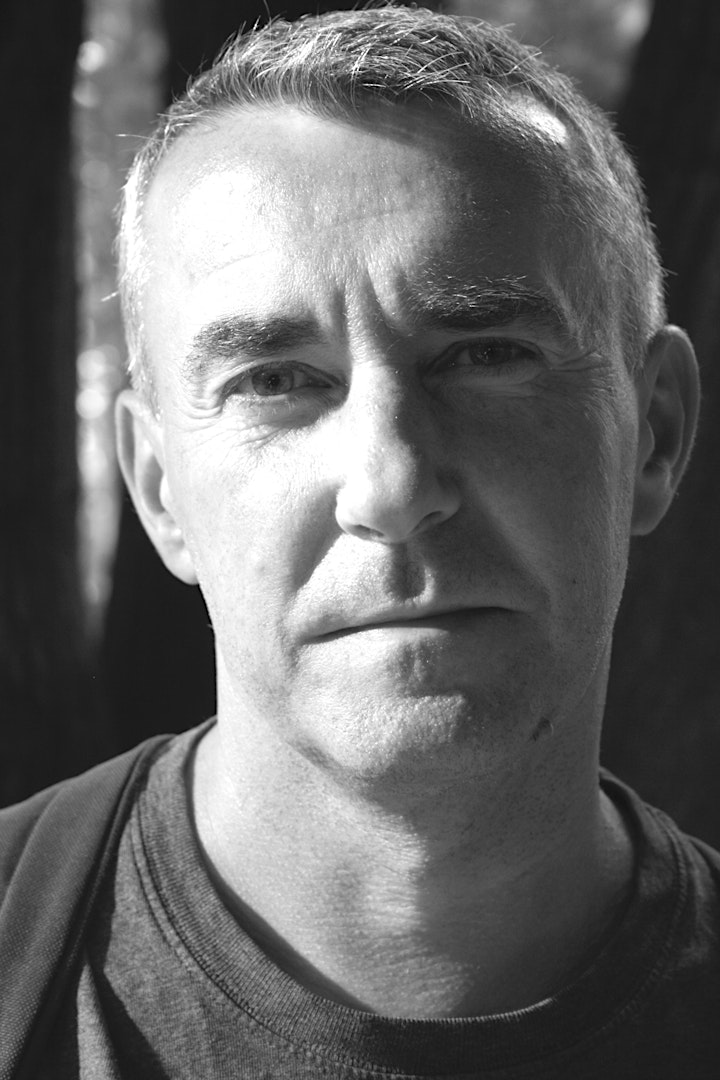 Meet the host:
Mark is originally from south London and like all the best comedians supports Crystal Palace. He has been living and performing in Berlin for over 7 years and hosts a couple of weekly shows there, he has also performed across Europe. He is a qualified archaeologist which, like comedy, is a great way of not making money. He likes red wine if you're asking.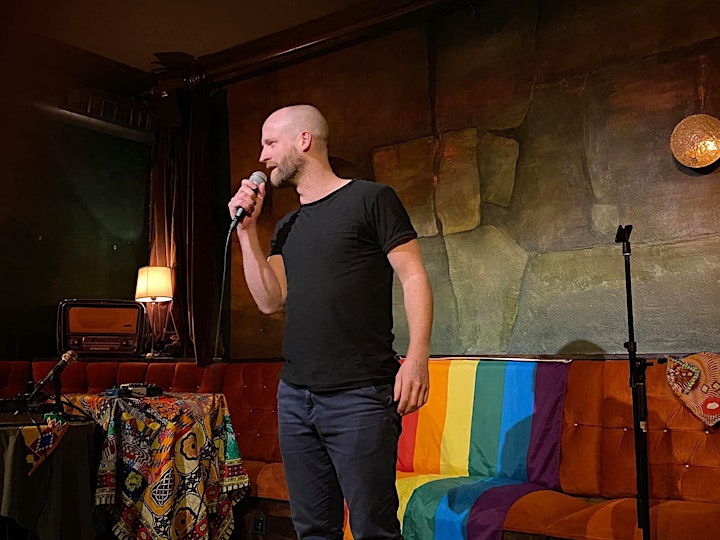 Brendon Kinch has been telling stories since he learned to speak.
He has led a colourful and interesting life full of hardship and triumph. He can be found telling tales in bars, warehouses, construction sites, nightclubs and kitchens, anywhere from New Zealand to Madagascar. His stories, whether comedy or tragedy, are always packed with meaning. He can't wait to see you all soon!
Organizer of Child from Wuhan - Moni Zhang Solo Show, 2G + Testing + Mask + Distancing