Description
Abstract submission is over - if you are interested in late presentation, please email: daniela.gemeinhardt@dcs-computing.com
---
Preliminary program (30 August):
see here

---
SHORT DESCRIPTION
We are very excited to announce and cordially invite everyone to attend the 2nd CFDEM®Conference which will be held in Linz, Austria on September 14th-15th 2017. This will be a great networking and exchange opportunity for the CFDEM®coupling, LIGGGHTS® and ParScale user community.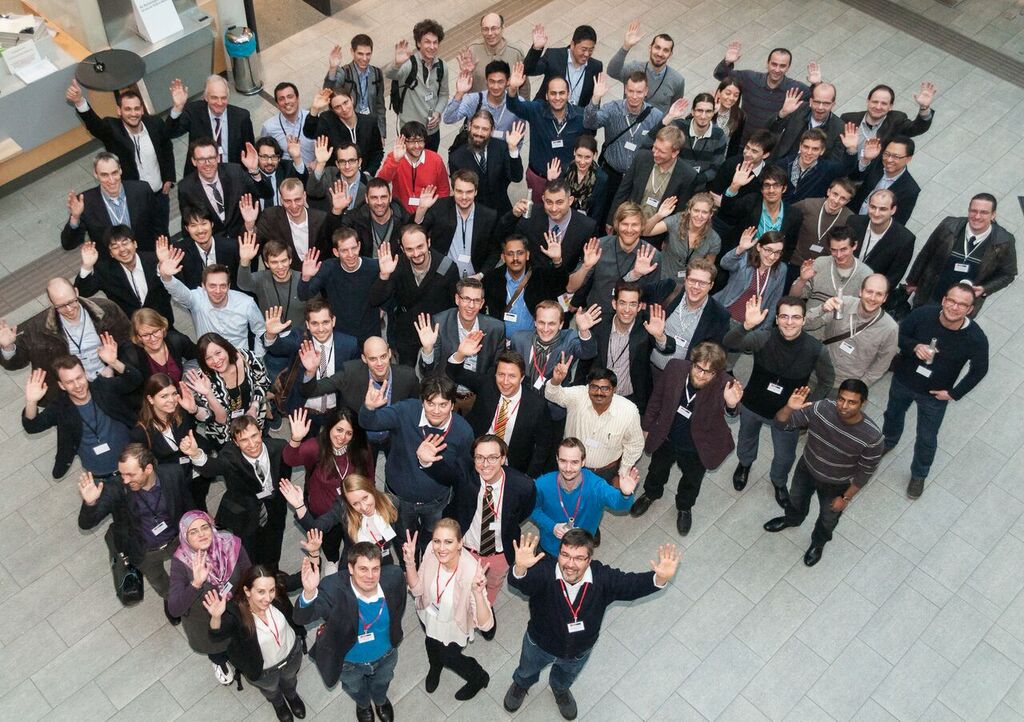 The conference will offer a 2 day agenda packed with scientific and industrial presentations around CFD-DEM, DEM and intra-particle scale simulations with CFDEM®coupling, LIGGGHTS® and ParScale.
The conference is hosted in collaboration with the project NanoSim from the European Union's FP7-NMP research and innovation programme under grant agreement no 604656.
Confirmed keynote presentations include scientific keynotes from Dr. Radl (Graz University of Technology), Prof. Feng (Swansea University), Prof. Luding (Twente University), Prof. Deen (Eindhoven University of Technology), Prof. Katterfeld (University of Magdeburg) and industrial keynote lectures from Dr. Schilling (BASF), Dr. Gupta (P&G), Dr. Leitz (Plansee) and Dr. Cenni (SACMI IMOLA).
Confirmed plenary speakers are Dr. Vonk (DSM Chemicals), Dr. Sideroff & Dr. Stephens (Applied CCM) and Hendrik Wrenger, MSc (The Ocean Cleanup).
There will also be keynote presentations outlining the latest & greatest features of CFDEM®coupling and LIGGGHTS® by Dr. Goniva and Dr. Kloss from DCS Computing as well as an industrial plenary discussion with participants from BASF and John Deere (further to be announced).

We're keeping the registration fee as low as possible - it includes lunch/refreshments and a dinner on September, 14th 2017.

The conference will take place in the Park Inn Hotel in the center of Linz.
---
Abstract deadline and registration
Abstract deadline has been extended to June 14th, 2017. Please register here via Eventbrite. There are two ticket categories: Speaker and Participant. If you want to register as Speaker (~15 mins presentation), please prepare a 250 word plain text abstract, to be submitted during the registration on eventbrite.
---
Dinner and Social event
The social event will take place on the evening of September 14 at Ars Electronica Center Linz.
A sensational, internationally unique experience awaits our conference participants at the "Deep Space" of the Ars Electronica Center . A 16 by 9 meters wall and 16 by 9 meters floor projection, laser tracking and 3-D animations 8K resolution and thus worlds of imagery at a never-before-achieved level of quality promise to be extraordinary, fascinating, impressive, breathtaking.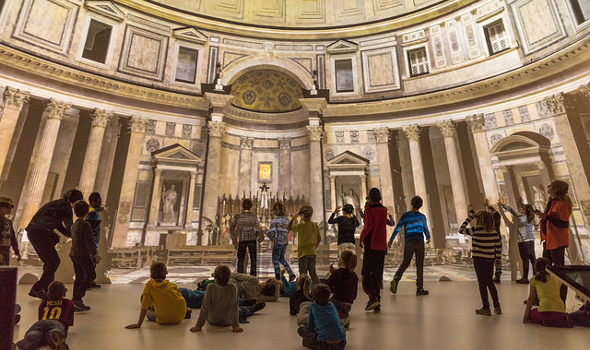 The dinner will take place after the social event at sky loft at Cubus restaurant.
---
! Free CFDEM®workbench training session !
For all interested conference participants and speakers we will hold a free CFDEM®workbench training before the conference on Wednesday, September 13th in the afternoon. Please indicate your interest in the Eventbrite registration process. More details will follow after registration.

---

Hands-on training
If you are interested in learning open source DEM, CFD and CFD-DEM and get practical knowledge directly from the developers of LIGGGHTS® and CFDEM®coupling - there are fast track courses in the days before the conference.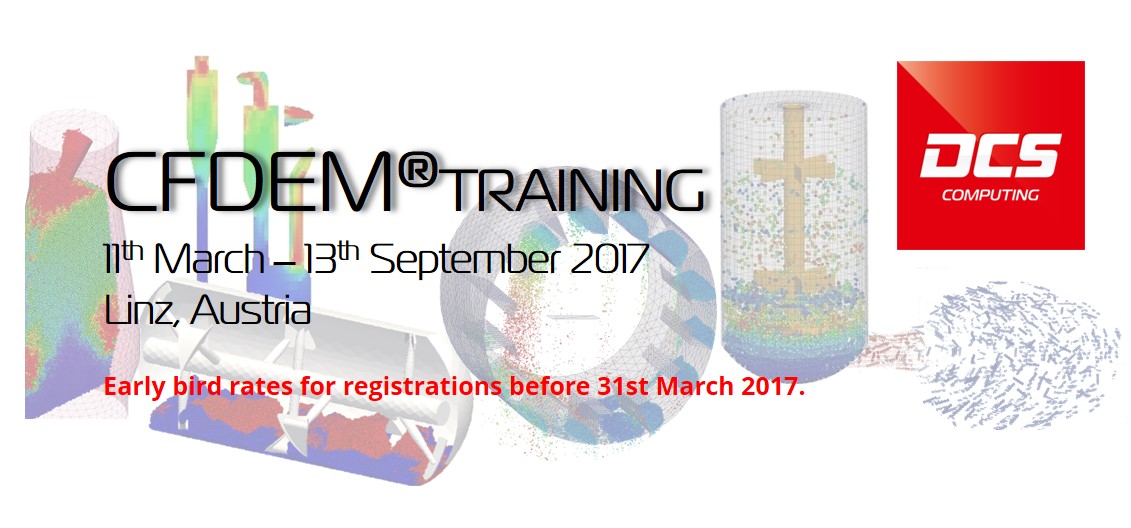 Combine these two events and get the most out of this week!

For more information and registration for the hands-on training please visit:
http://www.dcs-computing.com/system/files/dateien/news/final_flyer_courses_2017.pdf
If you want to register for CFDEM® Conference only please register via eventbrite.
If you want to register for training and CFDEM® Conference please register via flyer.


We're very much looking forward to welcome you in Linz in September 2017!


---
FAQs
Cancellation policy:
For cancellations before August, 1st 2017 50% of the ticket price will be refunded. For cancellations after August, 1st 2017 the full ticket price will be charged.